From its base in Frisco, Texas, ESD Technologies serves the Dallas area's red-hot construction market as a full-service low voltage integrator offering security and surveillance, home automation, AV, and more. ESD has carved out a profitable niche with home builders, and you could say its smart home strategy has been Brilliant.
Led by industry veteran David Berman, ESD's President & CEO, the company sells, designs, and installs projects and infrastructure for seven home builders, including several top 100 production builders, which represents over a couple of thousand new home installations a year.
Berman, whose 40+ year custom electronics career included tenures with two other successful firms in the local market before ESD launched in 2016, says smart home control provider Brilliant has been a boon with builders. It's an affordable solution that makes it possible for every builder to offer a smart home experience with built-in control and automation capabilities, which make the homes incredibly easy to use and more attractive to all types of buyers.
Integrator in Search of Something New to Offer Builders
"In the world of control and automation, there are only three approaches to implement offerings into homes — the first way is a programmable type of automation system; the second way is through a security-based protocol (Alarm.com, ADT, etc.); the third way is app control, but by the time you get a bunch of apps on your phone, the only person in the house who can use it is the guy with all the apps, and even then they only know how to use two or three of them.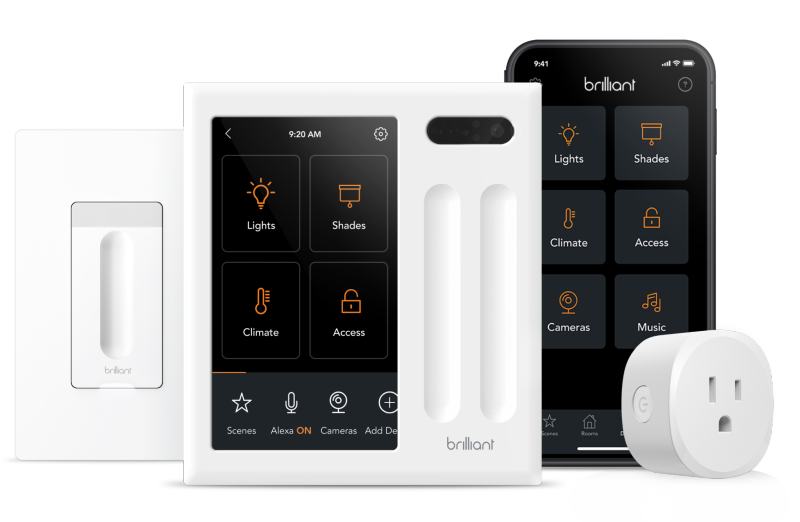 "So we went searching, year after year after year, for a solution that could work with the majority of smart home products that consumers are buying — DIY off-the-shelf kind of stuff that is controlled over Wi-Fi — that also works with builder-grade thermostats and door locks. Builders don't need to put in heavy-duty data backbones anymore; homes can just run off ISPs that come from Spectrum, AT&T, Dish or whoever it is."
Berman says what put Brilliant's in-wall home control and integrated lighting system over the top as a standard feature is that there are no recurring charges or custom programming required. After a year of beta testing, ESD Technologies took the Brilliant system to the builders.
Because of its low cost, ease of installation, and user-friendly experience, "they embraced it," Berman says, "and we were able to land a package in every home." K. Hovnanian, Graham Hart & Pacesetter Homes all joined in. These three builders alone account for more than 1,000 new homes per year in the Dallas-Ft. Worth area alone.
Helping builders adopt the right smart home strategy and experience has been a journey. Berman notes that some large national builders were using security-based, or Amazon Alexa-based control models that ESD felt were "significantly flawed" for various reasons, including their lack of local tech service, program complexity, and monthly fees. Builders are also averse to negative reviews and generally look to avoid potential tech liabilities, Berman says.
Brilliant Demo Helps Seal the Deal for ESD & Initial Builder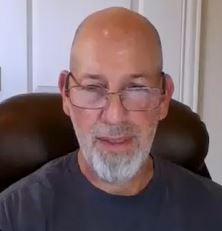 All of which is to say that Berman and ESD knew what they were up against when it came to pitching builders who may have been soured on various home control solutions that didn't live up to their promised capabilities or security-based installations whose service demands were unpredictable and potentially costly.
"With Brilliant, we finally had a solution to offer builders that was elegant, that didn't have black boxes, and didn't require special wiring — and it would give the client the smart home platform they desired at a very low exposure level to the builder."
To seal the builder sale that got the Brilliant ball rolling for ESD, the process included a demo for the executives, whose interest led to a full-scale, real-world demo in conjunction with other devices at the integrator's showroom. ESD then installed a system in the builder's model home with marketing support from Brilliant.
Thanks to the hassle-free installation of Brilliant's touchpanels, switches and outlets, and the ease of adding popular smart home devices thanks to an open API, ESD simply goes in after closing for a quick set up process and orientation with each new homebuyer. It's a win-win all around.
"You can control the entire home and a multitude of devices through the Brilliant interface," Berman adds. "And thankfully, it's very affordable stuff — so it gets the client hooked on smart home and gives the builder a story."
"If you're a home builder, it's affordable, it's easy, and it differentiates and provides a superior home experience," says Berman about Brilliant. "If you're a dealer, it opens up your target audience to every builder and homebuyer."
If you enjoyed this article and want to receive more valuable industry content like this, click here to sign up for our digital newsletters!