As we near the end of the year, health, safety and sustainability continue to dominate the objectives of smart building spaces and real-estate as a whole. That, combined with always evolving technologies, as well as new ways to deploy them has led to the development of many smart building trends that, while unassuming at first, have the potential to completely reshape the built environment into something far more resilient and proactive. And integrators sit at the heart of it all.
Many integrators have already started getting involved in the smart building market, and while the market continues to grow, newer resimercial integrators may not know which smart building trends to focus on. To that end, we've compiled a list of 4 key trends that integrators can use to determine if it is worth expanding into a new market:
4 Smart Building Trends Integrators Should Keep an Eye On
#1: People Can't Get Enough of Connected Technologies
In the home environment, connected devices like light bulbs, security cameras, appliances and more are transforming the home into a multifunctional space. It has become a place of comfort, rest and relaxation as well as a secure and practical home office, a learning environment, a cinema, gaming room and fitness suite.
For example, smart security cameras can help keep an eye on kids as they play in different areas outside while automated energy management systems provide efficient control of lighting and heating. When integrated into wider home set-ups, lighting systems can bring other benefits through ease of use such as 'scene' setting and human-centric lighting in conjunction with automated shading. Voice control has also become a dominant force for device management as both a sanitary measure and a convenient feature.
There's no sign of this trend stopping either, as integration channels are in a rare time where supply is outstripping demand.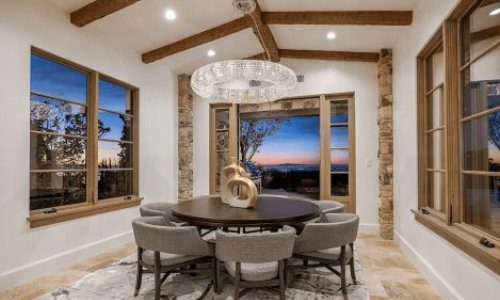 As a custom integrator, lighting is in demand. Effective communication, education and showcasing the value proposition of LED light fixtures in conjunction with integrative control systems are the keys to overcoming challenges and closing sales in this specialized market. Join us as we discuss the future of digital lighting and control with David Warfel from Light Can Help You and Patrick Laidlaw and Mark Moody from AiSPIRE.
Register Now! 
#2: Well-Tech is Reshaping Multiple Ecosystems
Whether through circadian lighting that helps occupants have greater energy and focus throughout the day, or advanced air monitoring and filtration that offers relief for allergies and reduces exposure to dangerous pollutants, 'Well-tech' is elevating the health and wellbeing of occupants in built environments.
"Well-tech is one of the fastest growing technology trends in the residential market, and integrators are the best equipped to implement these products into the home," says CEDIA senior director strategic partnerships, Ian Bryant. "Well-tech fits right into the consultative model embraced by many in the CI industry, as they pivot from 'selling tech' to improving and enhancing customers' lives in their homes."
Giles Sutton, CEDIA interim CEO, even calls these technology solutions "truly lifechanging… and they are no longer reserved for early adopters or the ultra-wealthy."
This has led to calls for integrators to develop deeper relationships with related trades—designers, HVAC installers, plumbers—to become purveyors of holistic wellness solutions that encompass all aspects of living in a home.
#3: Remote Monitoring and Management is Key Moving Forward
The increased time spent at home has left many people wanting to add dedicated cinemas or media spaces. However, these spaces refuse to be confined to just the home.
Extended time spent indoors has led many to move their relaxation spaces outdoors for the sake of wellness and mental health. This means many homeowners are placing a greater focus on outdoor lighting and entertainment spaces to further engage with nature.
In this context, remote monitoring and management (RMM) has become more critical for integrators than ever. The ability to access the right tools and resources in the convenience of a single location only stands to enhance the installation experience. Aside from saving the cost of a site visit, being able to resolve tech issues remotely is a bonus on both sides, saving an intrusion of tradespeople and time spent on sending a technician out to the site.
#4: The Workplace is Changing Again, and Technology Sits at Its Core
While the pandemic saw a tremendous shift from on-site work to remote work, there is a gradual return to offices occurring. However, 'returning to work' isn't necessarily going to entail a simple flip of the switch back. Organizations are instead looking at how they can use their offices more intelligently.
Flexibility is becoming the name of the game when it comes to office spaces, businesses are looking to use intelligent audio and video to help. This way, workers can feel connected and productive no matter where they're working.
According to Gartner, 47% of businesses are planning to increase their investments in the Internet of Things (IoT). These organizations are using smart technology to optimize everything from occupancy to energy use, improving sustainability and wellbeing and ultimately reducing costs.
If you enjoyed this article and want to receive more valuable industry content like this, click here to sign up for our digital newsletters!