Best Buy Shatters Q2 Sales Expectations
Best Buy total sales rise 5.8% for Q2 to $9.9 billion, with online sales up 242%, driven by home office and home schooling needs.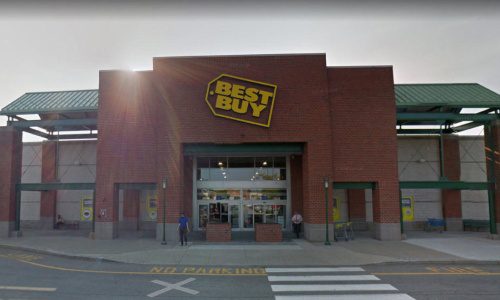 The home office and work-from-home trends driven by the coronavirus are paying off for Best Buy (NYSE: BBY). The Richfield, Minn.-based retail giant announced its sales for fiscal year 2021 Q2 ended August 1 rose 5.8%, more than double expectations.
The good news doesn't stop there… the company reports that sales during the first three weeks of August were up 20% from last year, and U.S. online sales rose an astounding 242%.
Total revenues for Q2 were $9.91 billion, up from $9.54 billion last year in the same quarter. Domestic revenue of $9.13 billion increased 3.5% versus last year. The increase was primarily driven by comparable sales growth of 5%, which was partially offset by the loss of revenue from 25 permanent store closures in the past year. International sales were also up 15%.
"Today, we are reporting strong quarterly results in the midst of unprecedented times," says Corie Barry, Best Buy CEO. "We are encouraged to see the customer demand for our products and services and are proud of the amazing execution of our teams. However, we have not lost sight of the fact that people continue to suffer, and we extend our sympathy to all those who have lost someone to this virus, are sick with COVID-19 or are facing financial hardship as a result of the pandemic."
Barry continues, "Enterprise revenue growth was almost 4%, even though our stores were open by appointment only for the first six weeks of the quarter. Products that help people work, learn, connect and cook at home, like computing, appliances and tablets, were the largest drivers of our sales growth for the quarter. Trends across most categories and services improved materially throughout Q2 as we opened our stores more broadly for shopping, especially categories like large appliances and home theater that benefit from more experiential shopping. Specifically, enterprise sales growth was approximately 16% in the last seven weeks of Q2 after we opened our stores and the strength continued into August, with sales up approximately 20% for the first three weeks of Q3."
Barry concludes, "Clearly, we are still operating in a dynamic environment, and much uncertainty remains. At the same time, we are encouraged by our clarity of purpose and our momentum, which have guided and will continue to guide our operating model changes and investments. Our purpose to enrich lives through technology is more relevant than it has ever been, and we are confident regarding our execution, adaptability and the opportunities ahead."
Best Buy CFO Matt Bilunas says, "As a result of the ongoing uncertainty, we are not providing financial guidance today. However, I would note that we are planning for Q3 sales to be higher compared to last year but likely will not continue at the current quarter-to-date level of approximately 20% growth. Also, as our stores are fully reopened, we are planning for Q3 SG&A expense to be more in line with last year's third quarter."
Bilunas concludes, "Overall, as we plan for the back half of the year, we continue to weigh many factors including potential future government stimulus actions, the current shift in personal consumption expenditures from areas like travel and dining out, the possible depth and duration of the pandemic, the risk of higher unemployment over time, and the availability of inventory to match customer demand."