It was high time to get with the times, so Stacey Spears and Don Munsil, creators of the Spears & Munsil High Definition Benchmark series of AV calibration discs, have stepped up their highly regarded custom integrator tool in a big way. This week, they announced the release of the Spears & Munsil Ultra HD Benchmark, a three-disc Ultra HD Blu-ray (UHD) set with more unique patterns and features than any of their previous versions.
The Ultra HD Benchmark brings the Spears and Munsil's acclaimed precision and attention to detail to the important work of calibration and evaluation of modern UHD displays, they say.
According to the developers, the Spears & Munsil Ultra HD Benchmark gives professionals and enthusiasts alike access to a litany of test and demonstration materials to tell them what their displays are doing, identify weak links in hardware and software, and dial in optimal settings not only for their equipment, but for future equipment that hasn't been designed yet.
"Every pattern has been rethought with High Dynamic Range and Ultra HD in mind," says Spears. "We believe this disc completely changes the game for test and evaluation discs, by making use of all of the features and range that HDR and wide-gamut standards can offer."
Almost every pattern is encoded in multiple versions, with metadata and peak levels adjusted for a wide variety of HDR display technologies, she notes.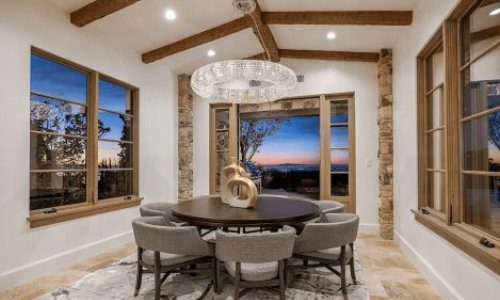 As a custom integrator, lighting is in demand. Effective communication, education and showcasing the value proposition of LED light fixtures in conjunction with integrative control systems are the keys to overcoming challenges and closing sales in this specialized market. Join us as we discuss the future of digital lighting and control with David Warfel from Light Can Help You and Patrick Laidlaw and Mark Moody from AiSPIRE.
Register Now! 
"The previous disc had 1,000 separate encoded files, which was a high water mark for evaluation discs at the time," Spears says. "We blew past that record with this new set, which includes over 5,000 separate video and audio clips!"
Ultra HD Benchmark Has New & Favorite Patterns, Addresses HDR Varieties
Like the previous versions, the Spears & Munsil Ultra HD Benchmark uses patterns created from scratch using in-house software.
"There really isn't any other way to make patterns that we can stand behind," Munsil explains. "We build every pattern using our own tools, written from scratch in C++. If a pattern needs to be generated directly in a very specific color space and data format, we generate it in that color space and format; we're not limited to what you can do with off-the-shelf graphics software. In a few cases we've had to create our own format, because no existing file format could represent the pattern we needed to create."
The multidisc set includes new versions of some favorite patterns from the earlier editions, plus many new ones exclusive to Spears & Munsil. It also expands the range of supported formats and encodings, the creators note.
"In this set, we've included video in HD and UHD resolution, in SDR (encoded in both BT.2020 and BT.709 color spaces), HDR10 with multiple target peak luminance options, HDR10+ and Dolby Vision," Spears says. "On the audio side, we include test material in both Dolby Atmos and DTS:X, which is completely compatible with earlier iterations of Dolby Digital and DTS."
As with the previous editions, the Ultra HD Benchmark contains calibration patterns suitable for custom installers or home theater DIYers who want a suite of professionally produced and stamped-for-approval test patterns usable with spectroradiometers and colorimeters.
"These patterns are tested by real industry professionals, multiple times over multiple iterations, before we put them on the disc," says Spears. "These are the same patterns used regularly by the same people who produce your displays, players, and movie content."
Because High Dynamic Range (HDR) was designed with the future in mind, Spears and Munsil add, instead of developing a standard based solely on the capabilities of existing displays, the video-standards bodies designed HDR to meet the capabilities of future displays as well. The new standards mean that content can be scaled to use the color depth and dynamic range of the display, which means today's content will actually look better on tomorrow's display technologies, the creators explain.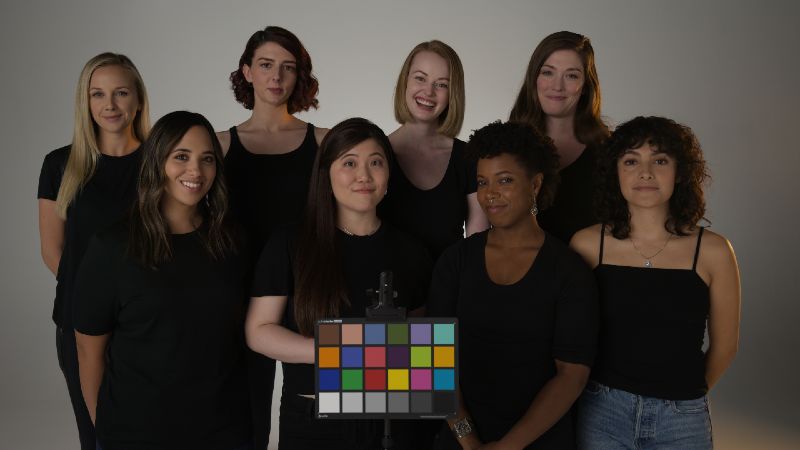 "HDR represents a new way of thinking about video," Munsil says, "with a completely different approach to transfer functions, or what we used to call 'gamma,' and that meant that a bunch of old patterns just plain didn't work anymore. Video is now encoded for very-high-brightness devices, and then has to be remapped by the display to fit that display's actual capabilities.
"Needless to say, every display does it a little differently — now, with the Ultra HD Benchmark, enthusiasts and professionals will be able to get insight into exactly what the display does when it makes those important remapping decisions."
The Spears & Munsil Ultra HD Benchmark (MSRP $59.94) is available now from authorized dealers.
2023 Spears & Munsil Ultra HD Benchmark vs. Previous Disc Versions
2023 disc: Approx. 5,000 files
Previous disc: Approx. 1,200 files
2023: HDR10, HDR10+, Dolby Vision and Dolby Atmos and DTX:X audio test tones from 5.1.2 – 9.1.6. (5.1, 7.1 and 9.1 base; 2, 4 and 6 height)
Previous: Last disc was HDR10 only; no audio tones outside of AV Sync
2023 disc: 3-disc set= 2 x 100GB and 1 x 66GB
Previous: One disc was 100GB
2023: Pop-up help
Previous: No pop-up help
2023: Small sample of 59.94p test patterns
Previous: None
2023: Peak Luminance test pattern for a more accurate measurement than legacy window pattern. Pixel Aging pattern to break in OLEDs properly.
If you enjoyed this article and want to receive more valuable industry content like this, click here to sign up for our digital newsletters!