CEDIA, the association for smart home professionals, has announced Steve Moore as the 2023 Lifetime Achievement Award recipient and James Chen as the 2023 CEDIA Fellow.
The Lifetime Achievement Award recognizes an individual who has demonstrated innovative and visionary leadership in the technology design and installation industry. The CEDIA Fellows represent a group of individuals who have helped shape the industry and significantly contribute to the association's success.
"This year's Lifetime Achievement Award recipient and Fellow represent a combined 70 years of industry service," comments David Weinstein, chairman, CEDIA.
"Their dedication to their profession and eagerness to share their expertise with others is inspiring – especially as we work to build the next generation of smart home professionals."
Moore decided against a career in architecture to launch a business selling high-performance AV to music-loving homeowners nearly 40 years ago. He then left to set up SMC in 1993 and, inspired by a visit to CEDIA Expo that year, helped launch CEDIA in the U.K., running it alongside his own company from his London dining room and subsequently teaching at numerous events worldwide.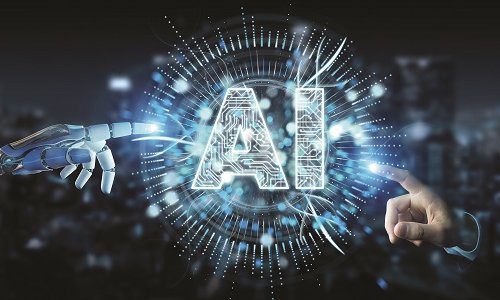 In an era where crime continues to evolve, relying solely on AI-based solutions proves insufficient in preventing sophisticated threats and false alarms. The webinar will emphasize the paramount importance of human judgment and intuition in tandem with AI technology to create a truly complete security solution. Our session will explore how Deep Sentinel's revolutionary approach combines the best of both worlds—advanced artificial intelligence and the presence of highly trained human guards. Together, these elements create an unparalleled level of protection for residential and commercial properties alike. Join our panel of esteemed lighting experts that will dive into why it's time for integrators to rethink their role in the outdoor lighting industry.
Register Now! 
SMC, like the industry in general, has grown enormously since then, and Moore has consulted for a wide variety of technology businesses, large and small, along the way. With strong successors running SMC, Moore is now semi-retired, and continues to support others operating in the connected home space.
"The best thing about this industry is all the wonderful people I've met and worked with over the years," says Steve Moore.
"A huge number of individuals have selflessly provided so much of their time and expertise (which I've benefited from as much as others) and I'm therefore surprised, flattered, and humbled to have been recognized. It's always inspiring to see the energy and enthusiasm of newcomers to this world, and I'm embarrassingly proud to have seen my own company grow to the point where the children of early employees are now key members of staff themselves. Thank you to CEDIA and all those who have put up with me all this time – especially my long-suffering partners and my own fantastic children and stepchildren."
James Chen is a U.S.-Australian entrepreneur and global technology thought leader with over 30 years of experience in the AV industry. He began his career as an integrator, and is now the managing director of cable manufacturer, Kordz. Since joining the company in 2008, Chen has spearheaded Kordz' development of multi-award-winning and patented cable innovation and expanded distribution to more than 40 countries.
Chen serves on CEDIA's Technology Education Committee and Governance Committee. A technology enthusiast, Chen recently completed his study of Artificial Intelligence at the Massachusetts Institute of Technology (MIT). He regularly authors and presents on technology topics to audiences worldwide.
"It was a delightful surprise when David Weinstein phoned me to let me know of this honor," adds Chen.
"I am greatly humbled to be welcomed amongst such notaries that have helped CEDIA become the vanguard of the industry it is today. This award would not be possible without a team effort, and I thank those who have taught me, welcomed me onto committees, become my trusted friends, and generally put up with me over the past 30+ years. Here's to continuing this great journey together."
Steve Moore and James Chen will be honored during the 2023 CEDIA Smart Home Awards ceremonies in CEDIA's three regions.
If you enjoyed this article and want to receive more valuable industry content like this, click here to sign up for our digital newsletters!