The streets of New York City are littered with the remnants of long-forgotten companies brought to their knees by the relentless challenges of operating in The Big Apple. Yet in just eight years, Justin Schwartz has built Sage Audio Video Technology in Manhattan into a thriving, service-oriented integration company on track to hit $10 million in 2018 revenues.
Schwartz's formula for success includes not only a diverse base of commercial and residential projects, but also a focus on multitiered service plans, operational efficiency, and broad geographic coverage via two separate office locations — all achieved without owning a single company vehicle.
Like a lot of other integrators, Schwartz got his start in the industry because he was an electronics hobbyist, working at Best Buy in Las Vegas "mainly for the employee discount," he jokes.
After college, he and a buddy started their own A/V company, then Schwartz migrated into the electrical contracting business for a while before moving to New York and hooking on with an integration firm.
Quick Stats
Company: Sage Audio Video Technology
Location: New York City
Web Site: sageavt.com
Revenues (for 2017): $8 million
Years in Business: 8
Number of Employees: 43
Specialty: Full systems integration for MDUs (public spaces and individual units) as well as high-end single-family homes.
Top 5 Brands: Sony, Sonance, Lutron, SnapAV, Ruckus
After a few years, he broke out on his own and launched Sage in 2011.
Fast forward to 2017 and the company did about 110 projects that ranged from a $4,000 network upgrade to a $9 million, multiyear job.
"Our project size and scope is definitely a full mix," says Schwartz.
"There's no job that's too small for us, as long as a client understands there are costs associated with our process, such as having a project manager and the administrative fees associated with getting the material, staging it properly and scheduling it. We will do any size project."
Sage plays in the luxury residential market, both new construction and retrofit, with most of its work in Manhattan. But the company also regularly has projects in the Hamptons, throughout Long Island, Westchester County, and New Jersey.
To handle these jobs, the company maintains two separate offices: one in Manhattan and one in Long Island City.
Creating the 'Sage Standard'
Schwartz has also instituted a new initiative he calls the "Sage Standard" to enable the company to maximize profit.
"With the Sage Standard, we are trying to standardize every product and installation practice from start to finish: Design, process, pre-sales and post-sales engineering, project management kickoff, oversight in coordination with trades, testing and toning, final engineering and equipment updates, rack building, programming, testing and client handoff. We're really trying to standardize every part of that process."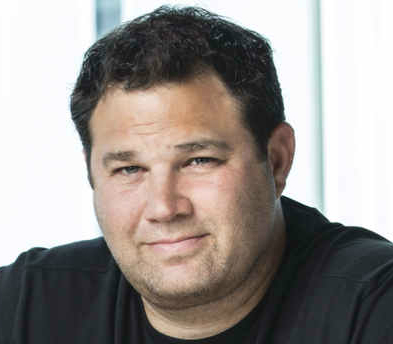 "Efficiency is super important with shrinking margin on all the products. With the Sage Standard, we are trying to standardize every product and installation practice from start to finish."
— Justin Schwartz, Sage AV
He admits that the company had previously standardized "a little bit" but was "doing it half-assed," adding, "We got a little kick in the ass so we are expanding upon our preparation and testing."
"Efficiency is super important with shrinking margin on all the products," he says.
Some of the Sage Standard initiatives include building racks in-house, which the company has always done, but now the team is trying to assemble more parts in-house.
The systems are being fully engineered with all the equipment in place, programming completed and system tested before being sent to the field. Previously, only a minor portion of the programming was done before deployment.
"All our racks will now be the same," comments Schwartz. That means the TV, for example, will always be in the same input. Same goes for other common devices in the rack, like the Apple TV or the Blu-ray player.
The initiative also includes total standardization of wiring. So, every TV will have the same bundle of Category 5, 6 or 7 wiring, and each color Cat X cable will be dedicated to the same thing on every project.
Read Next: No Trucks, No Showroom: How Sage AV Navigates NYC's Integration Challenges
For instance, a television bundle is going to have multicolored Cat X wire bundle with one cable dedicated for video, one dedicated for control, one dedicated for data, and one shielded wire dedicated for future technology. Speaker wires will always be purple.
Additionally, Sage standardized its use of symbols on every set of plans."So if you walk on to the jobsite and see a purple wire, you know it's a speaker wire.
"And if you see that purple wire at a motorized shade location, you know something is wrong without having to go and investigate. It should help our project managers go a little bit faster," says Schwartz.
For example, any device inside a circle will indicate it is ceiling mounted, every device in a square indicates a wall-mounted product above keypad height, and every device inside a triangle means it is wall-mounted low to the floor.
"By standardizing our drawings, documentation, and programming, all the boxes in the rack will be connected the same. Then, we will be making sure the process doesn't change so we are maintaining a repeatable practice," explains Schwartz.
Software and Service Plans Build RMR
The company's efficiency really begins at the software level. Sage AV uses QuickBooks for bookkeeping but the heavy lifting is done by Zoho Desk as a CRM software to track leads, potential project proposals, and day-to-day activity.
When a sale is closed and the contract is signed, it gets pushed to Zoho, which maintains the entire database for the company. All the project documentation and client information is housed in the software.
Sage AV team members can use the chat function in the software and generate tasks. When the project is completed, a client manual is generated from the software, which is then physically taken to the jobsite where a formal tutorial is conducted with the customer.
At that point, the project is handed off to the company's Client Services department, which has three full-time staff members, along with two part-time technicians who are on-call.
The client services manager uses Zoho Desk as a reference with all the warranty information, networking documentation, user settings, and streaming services.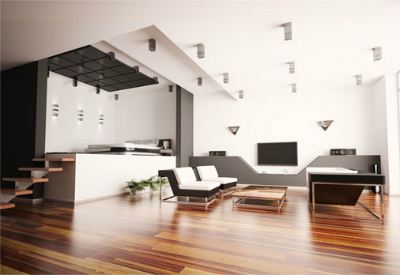 The Client Services team also manages the service requests, which are built around the ability to remotely manage the system using a SnapAV WattBox with the OvrC platform as standard on all Sage projects.
When a client emails Sage's dedicated support email, a service ticket is automatically generated via Zoho Desk.
That email is forwarded to various members of the support team and to the technician on-call. So if it comes in after-hours somebody sees it.
Meanwhile, the Client Services team will immediately correspond via email with the client to see if they can troubleshoot the problem remotely via OvrC. If it requires a phone call, the team can access the client's information within Zoho Desk and initiate a verbal conversation.
To be able to troubleshoot more effectively, Sage has standardized exactly how every A/V source component is connected to the WattBox.
For example, the cable box is always going to be connected to a certain WattBox outlet for the network. Service managers are the only personnel that can close out an open ticket.
"So, if something happened overnight, when our service manager comes in the next day and sees a ticket is still open he can see the history of what's transpired, get in touch with the client and say, 'I see that you've worked with John and you still haven't resolved the issue. I can get a technician over to you at this date and time,'" says Schwartz.
"So everything is documented and tracked within Zoho Desk."
The next layer of Sage's service program is selling service agreements, which are provided to every client as a "Sage Support Package."
These packages, dubbed Silver, Gold and Platinum, afford the company's clients the opportunity to extend the manufacturers' warranties up to three years, as well as add on-call support, after-hours support, preventive maintenance sessions, and weekend support.
"Our commercial clients seem to really like that. We have several sports bars that we manage and maintain their A/V systems. So, on a given Sunday when football is on TV, we make sure we have a technician on-call for them," notes Schwartz.
"The Platinum Package is complete worry free — if anything goes wrong within three years it is fully covered. If a TV goes bad and it can't be repaired, we'll replace it. All equipment, all shipping, and labor are covered," describes Schwartz.
Related: Apple TV to get IP Control via Crestron, Control4, Savant Remotes
The Gold Package is similar except the equipment is excluded, but the labor is at no charge. If a TV goes bad or the client needs a new piece of equipment it is billed separately.
The Silver Package includes two preventive maintenance sessions per year and on-call support. Schwartz says the Silver Package is well suited for the many takeover jobs Sage has done.
The packages are priced based on a percentage of the installation basis. The takeover projects are priced on a case-by-case basis, with judgments made by Sage based on the legacy equipment on the job.
Public Space Buildouts Are Fruitful
Like many integrators, Sage AV works with individual single-family homeowners as well as individual unit owners in luxury high-rises. But the company has also found a solid niche working with developers of luxury residential MDUs building out the public amenity spaces.
Areas like lounges, the lobby, the gym, even an outdoor theater or screening room are locations where Sage can apply some of its commercial expertise in areas like video walls and digital signage.
"We really don't like to pigeonhole ourselves," says Schwartz. "We define ourselves as technology integrators and it's always a changing field."
Decking out these public spaces with high-tech amenities is a growing field for Sage, according to Schwartz.
He first started working with developers back in 2011 putting technology into individual housing units when the market turned soft.
Developers were looking for a way to help sell condos and rent apartments quicker, whether it was integrated lighting, motorized shades, or architectural loudspeakers…anything to help differentiate the apartments/condos that were sitting on the market for a while.
When the market rebounded, developers of new buildings started looking for ways to market the amenity spaces, not just the individual rooms.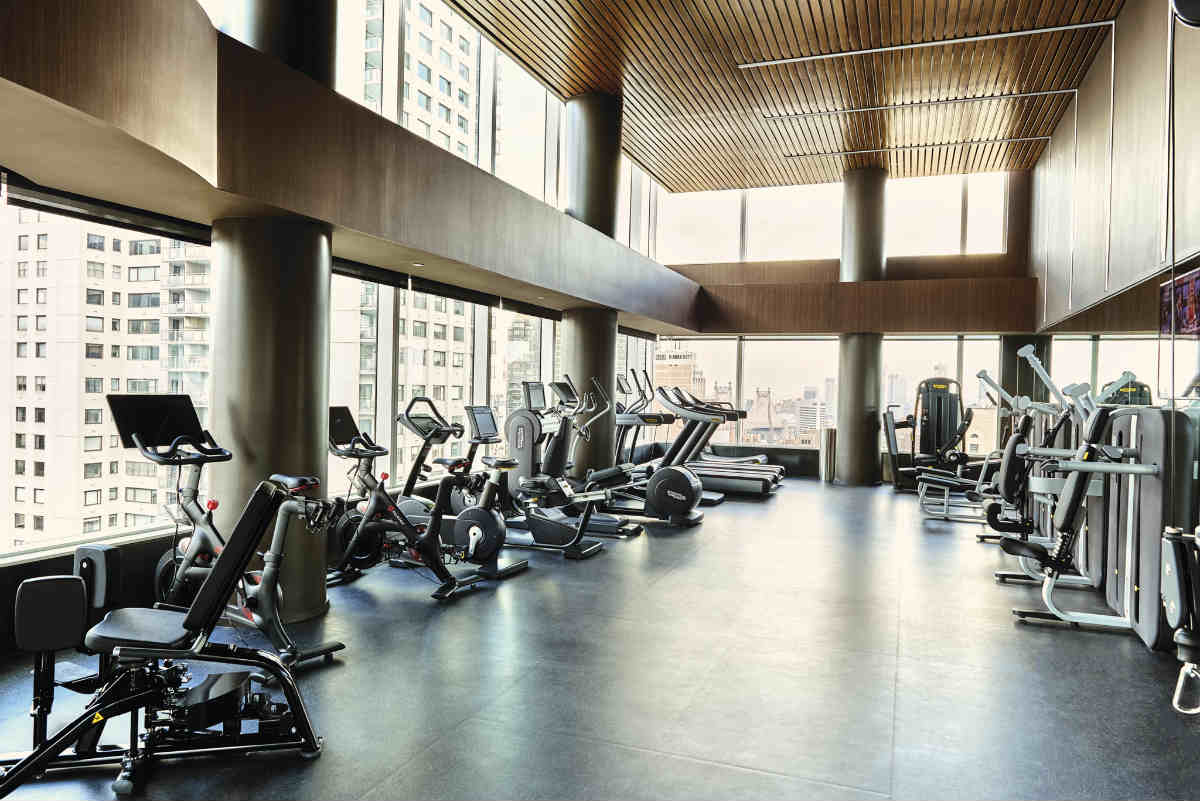 Schwartz says this change is being driven by the fact that the square footage of individual housing units in New York City has shrunk dramatically so the developers need to put emphasis on the technology in amenity spaces.
Fully decked out gyms with TVs and yoga rooms where the tenant can hook up their own music or watch an individual TV are becoming more common.
"We're working with companies like Fitness On-Demand, which has streaming content and workout videos for those gyms, and integrating it into a space. We're building out screening rooms so tenants can go downstairs and watch a movie on a big screen. We've been putting in outdoor theaters in some of the buildings in Long Island City," says Schwartz.
This market niche has been the impetus to lead Sage AV into the security area, offering access control and surveillance systems—something the company was not doing much of previously.
Video wall installations are common, along with digital signage, especially for MDUs that use BuildingLink, which is a software system that notifies tenants via their smartphone when they have something being delivered to their building, whether it's a parcel, dry cleaning or food.
Sage sends the BuildingLink notifications through the digital signage in the building's mail room or even into a screen in the elevator bank.
Obviously, rental unit buildings require different levels of technology compared to condos. Schwartz says the key is having a solid relationship with the developer so Sage AV is brought aboard early in the process during the design/documentation phase.
"Every developer is different," he says. "Some have a very clear line of what they want in all their buildings and some national organizations might have national standards. Others are kind of looking for us to be the consultant and tell them what they want and we're happy to do that."
To see more pictures of Sage AV's 57th Street project, take a look at the slideshow!
If you enjoyed this article and want to receive more valuable industry content like this, click here to sign up for our digital newsletters!