No Trucks, No Showroom: How Sage AV Navigates NYC's Integration Challenges
New York integration firm Sage Audio Video Technology makes due without vehicles or a showroom, thanks to experience centers from companies like Lutron and Savant.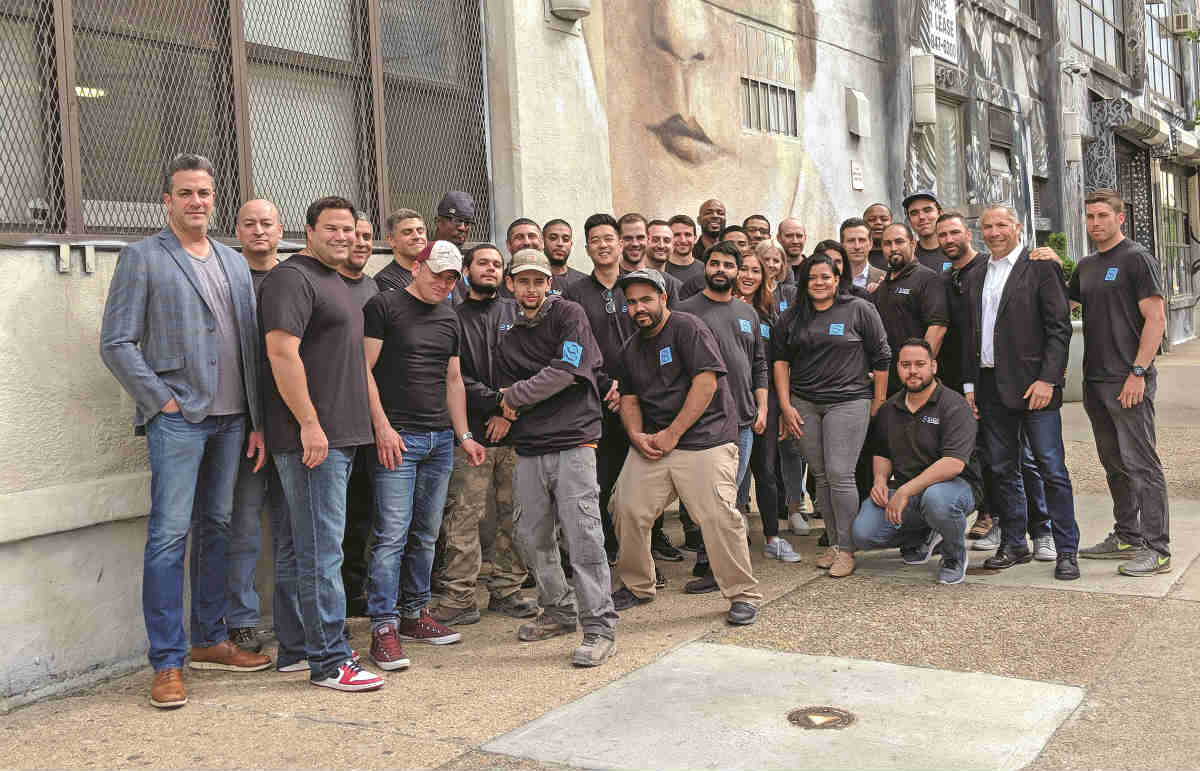 Jason Knott
·
June 12, 2018
To paraphrase Frank Sinatra's hit song "New York, New York," if you can "make it there," you'll "make it anywhere" is certainly apropos about running a custom installation business in The Big Apple. Sage Audio Video Technology is tackling the challenges of operating in such an expensive and congested location very well.
To mitigate the cost of office space overhead, the company has two locations: one in Manhattan and one in Long Island City.
"Our main office in Manhattan has about 20 people on staff with a small conference room. It is run more like an architectural firm—there is no equipment or material. It's really just desks, a conference room, and a little pantry area. Our engineering, sales staff and client services team work out of there.
"We have another office in Long Island City where we have all of our materials and do our job staging and production," says Justin Schwartz, CEO of Sage.
Related: How Electronic Environments Operates $10M Custom Business in NYC with No Vehicles
He admits that the split offices create a communication challenge but says it is worth it.
No Showroom, No Problem
Neither office has a showroom. Sage takes advantage of the fact that some of the industry's premier vendors, including Lutron, Crestron, and Savant, have experience centers available for integrators to host clients, architects, designers, and builders. Sage takes clients there for "deep dives" into products when necessary.
Also, many buildings in NYC have various restrictions on work times and delivery times. Schwartz says it is not unusual for a high-end co-op building to not allow work to begin until 9:30 a.m. with work required to be done by 4 p.m.
"If you show up at lunchtime to work, you're not getting in. And if you show up at 9 o'clock and somebody's using the elevator, you may not get up to the unit until 11 o'clock."
— Justin Schwartz, Sage AV
"There's a lot of lost time," he says frustratingly. Deliveries can also be a challenge, with some high-rises requiring all deliveries to be scheduled in advance during particular windows of time, or only on Saturdays.
That means someone on Sage's staff has to work the weekend to make the delivery.
He also has encountered situations where the elevators in a high-rise are in use by other contractors.
"If you show up at lunchtime to work, you're not getting in. And if you show up at 9 o'clock and somebody's using the elevator, you may not get up to the unit until 11 o'clock," Schwartz explains.
Lastly, another way Sage mitigates the cost of operating in New York City is by not owning any company vehicles. All the deliveries are outsourced to a logistics company, and all the technicians travel in the city via subway or rideshare.
Technicians and project managers use their own vehicles for projects based in Long Island or WestchesterCounty. Sage schedules technicians who live in those areas for those nearby projects. For projects way out in the Hamptons of Long Island, the company will sometimes rent a van.
---
Secure Your Free Pass to CEDIA EXPO 2019
Register before Sept. 2 to gain free access to the opening keynote, product training & education series as well as the show floor including Innovation Alley and much more. Don't miss your chance. Sign up today.
---
About the Author
---
Jason Knott is Chief Content Officer for Emerald Expositions Connected Brands. Jason has covered low-voltage electronics as an editor since 1990, serving as editor and publisher of Security Sales & Integration. He joined CE Pro in 2000 and serves as Editor-in-Chief of that brand. He served as chairman of the Security Industry Association's Education Committee from 2000-2004 and sat on the board of that association from 1998-2002. He is also a former board member of the Alarm Industry Research and Educational Foundation. He has been a member of the CEDIA Business Working Group since 2010. Jason graduated from the University of Southern California. Have a suggestion or a topic you want to read more about? Email Jason at jason.knott@emeraldexpo.com
Follow Jason on social media:

Jason also participates in these groups:
LinkedIn · Google+