Smart homes rely on solid, reliable networking foundations to operate efficiently, making remote monitoring and management paramount to a smart home's success. A good network keeps devices connected, in sync, and performing optimally—everything today's tech-savvy consumers expect from the electronic systems in their homes.
Still, the unexpected happens. An Internet glitch pulls devices off-line, power fluctuations and electrical storms cause resets, satellite receivers lock up, software freezes, and equipment ages and becomes less responsive.
Even disconnecting a touchscreen from the wall to repaint a room can throw things off-kilter. Incidents like these are inevitable in an intelligent home. Thankfully, all of these issues are easily remedied with a remote monitoring solution like OvrC from Snap One (Nasdaq: SNPO).
"It's been an essential part of our smart home offering and company strategy for several years," says Ryan Shelton co-owner of Twisted Pair Media, a Nashville-based home tech design and installation firm specializing in luxury residences.
"OvrC gives us full and immediate visibility of our clients' home technology without physically being there. Using the OvrC dashboard from a computer or smartphone we are able to identify the affected device, and quickly determine the best course of action."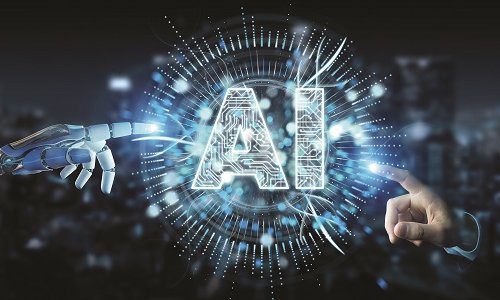 In an era where crime continues to evolve, relying solely on AI-based solutions proves insufficient in preventing sophisticated threats and false alarms. The webinar will emphasize the paramount importance of human judgment and intuition in tandem with AI technology to create a truly complete security solution. Our session will explore how Deep Sentinel's revolutionary approach combines the best of both worlds—advanced artificial intelligence and the presence of highly trained human guards. Together, these elements create an unparalleled level of protection for residential and commercial properties alike. Join our panel of esteemed lighting experts that will dive into why it's time for integrators to rethink their role in the outdoor lighting industry.
Register Now! 
Usually, the fix entails a simple reboot of the component, initiated remotely by a Twisted Pair Media technician from a smartphone, tablet, or computer. "Resolution is smooth, seamless and transparent to the customer; it's like magic," says Shelton. "Thanks to the immediate notifications we receive from OvrC, we can react and remedy issues, often before our clients realize there was a problem."
$250-Per-Month Service Agreements Accepted as Good Value by Clients
The advantages of OvrC's proactive monitoring to Twisted Pair Media's clients are compelling. They have peace of mind that the technology in their home is performing optimally and are free from the hassles of scheduling onsite service calls.
"Most of our clients find $250 or so a month for professional monitoring of their smart home technology a good value for the service and convenience that we provide," Shelton adds. "It's been especially well-received by clients who have vacation homes or who reside a considerable distance from our Nashville office."
From a business perspective, the monthly monitoring subscription generates a steady revenue for Twisted Pair Media, while helping their entire operation run smoother.
"We've been able to provide exceptional service to our clients without adding manpower or increasing truck rolls," Shelton says. "We're more efficient with our time and resources, which helps boost our bottom line." Since implementing OvrC, Shelton estimates almost $170,000 a year in extra revenue and a huge bank of happy clients who give great referrals.
Although OvrC has minimized house calls for Twisted Pair Media, it has not compromised its personal relationships with clients. "Thanks to the superior level of support and service we can offer with our own team of experienced, knowledgeable technicians through OvrC, our customer relationships are stronger than ever," Shelton remarks.
"The communication and resolution might happen remotely, but our customers know that they're dealing with an expert who's familiar with their home and their needs."
With OvrC rooted comfortably and profitably to their technology design and installation business, Twisted Pair Media is confident in its sales approach to prospective customers.
"It's clear that homeowners, especially those with elaborate home tech systems, recognize the importance of and are willing to pay for a remote monitoring service," Shelton says. "Plus, with each new update Snap One adds to OvrC, the level of support we provide our customers just gets better and better."
Listen: CE Pro Podcast #115: Digging Deep into Snap One OvrC Upgrades
A recent update Shelton and his team find particularly helpful is Linked Resources which offers the ability to upload relevant documentation and photography of each monitored project onto the OvrC platform.
"We can refer to these visuals in the off-chance a manual reboot is necessary. We can see from a photo exactly where the offending box resides and verbally guide a property manager or homeowner to it. Additionally, Twisted Pair can enable OvrC Connect, a customizable customer app, to permit its hands-on clients to fix certain issues on their own.
Fewer truck rolls, fast and efficient system maintenance, additional revenue, and happy customers—a winning combination for any home tech design and installation company. Snap One's OvrC remote management platform has enabled Twisted Pair Media to tap into a new model of business success.
"We have always prided ourselves in providing excellent customer service, but since implementing OvrC we can do so without straining our technicians or inconveniencing our customers."
If you enjoyed this article and want to receive more valuable industry content like this, click here to sign up for our digital newsletters!