For all of the excitement and innovation in the connected home space, it's those very products that tend to cause the most headaches for consumers over time. A simple network hiccup could result in dozens of products failing, and homeowners searching for answers. And now, thanks to a new partnership between Nationwide Marketing Group and Tech Smart USA, Nationwide members can be the go-to source for their customers via the Nationwide Complete Home Tech Support Program.
The new program gives Nationwide members the opportunity to provide their customers with a reliable source for tech support issues that they encounter, while also earning integrators recurring monthly revenue from the three-year, $199 subscription. The program was introduced to members at Nationwide's recent PrimeTime show in Houston.
"The connected home is really a whole bunch of different devices that need to all work together," says Chris Carey, CEO of Tech Smart USA, in a recent Independent Thinking Podcast episode.
"We interface with the end user to make sure that that scenario works as well as possible for them. We're there to make sure that the end user, at the end of the day, is happy with their purchase."
Through the three-year subscription program, the customer will have access to experienced and specially-trained technicians based in the U.S. that can help them work through nearly any type of connected technology problem.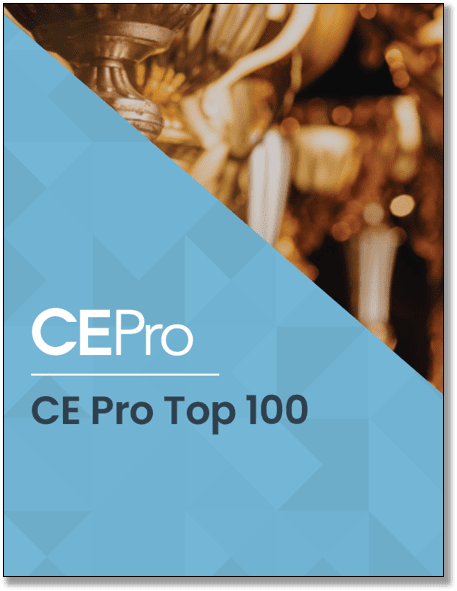 No matter how you slice it, 2021 was sweet music to the ears for the members of the CE Pro 100. The annual list of the largest custom integration companies had "record"-breaking growth last year.
Download your copy today!
Tech Smart USA's expert technicians are trained in a range of product categories including smart appliances, voice assistants, smart TVs, mobile devices and computers.
Services covered in the Nationwide program include:
Assistance with establishing a Wi-Fi connection on devices
Connecting personal accounts to devices
Assistance with installing applications on your device
Setting up Bluetooth connections between devices
And more
The Tech Smart USA program gives Nationwide's member retailers the chance to realize increased margins on their connected home sales. But the program also gives them the opportunity to change the conversation around the connected home and become a resource for their customer.