Even as more workers are returning to the office as COVID-19 vaccinations increase across the U.S. and around the world, there are plenty of employees who are struggling to maintain their motivation and stay focused on their daily tasks with the distractions of home continuing to tug on them.
Some employees are speaking out that they are not enjoying their jobs anymore and are experiencing a major disconnect from their companies with the only check-ins coming via videoconferencing platforms and those connections happening only sporadically in some cases.
AV integrators and manufacturers have faced these issues in the last year or so as much as any other industry, with the decline in projects triggered by pandemic-related disruptions in buildings being open and accessible. That's led to less revenue in many cases, unless you're proficient in service too.
According to Microsoft's Work Trend Index, 41% of those surveyed said they're mulling leaving their jobs and burnout hasn't improved at all, with 45% of workers saying they are overworked and 39% are exhausted.
Preventing Employee Burnout
Companies are desperate to find better ways to make the remote workday more manageable and show that they care about the wellbeing of their employees. WorkForce Software, a provider of cloud-based workforce management solutions, says HR technology can encourage employees to stay.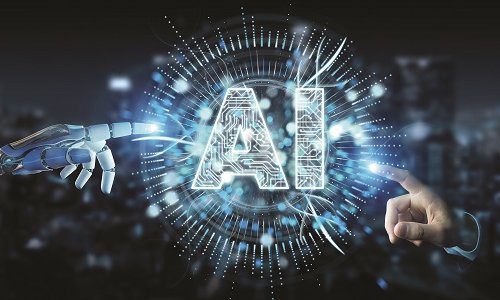 In an era where crime continues to evolve, relying solely on AI-based solutions proves insufficient in preventing sophisticated threats and false alarms. The webinar will emphasize the paramount importance of human judgment and intuition in tandem with AI technology to create a truly complete security solution. Our session will explore how Deep Sentinel's revolutionary approach combines the best of both worlds—advanced artificial intelligence and the presence of highly trained human guards. Together, these elements create an unparalleled level of protection for residential and commercial properties alike. Join our panel of esteemed lighting experts that will dive into why it's time for integrators to rethink their role in the outdoor lighting industry.
Register Now! 
And, perhaps of more pressing concern for company executives, that technology can also help to make the company better as a holistic operation. Here are a few ways HR technology such as that offered by WorkForce Software can improve the environment at all levels of your organization:
Employers can manage the workloads of essential or hourly workers
Keeping employees safe and productive
Lessening workers' risk for burnout and fatigue
Creating for the most productive environment
Implementing work/life balance strategies for employees with balancing kids and remote learning
Even implementing one of these strategies will pay dividends for your AV company and could keep you from losing one of your most prized employees to a competitor at a time when hiring is picking up across the industry with more projects on the immediate horizon.
---
This article originally appeared on our sister publication Commercial Integrator's website.
If you enjoyed this article and want to receive more valuable industry content like this, click here to sign up for our digital newsletters!