AVAD Canada has ceased operations and gone into receivership and the entire board has resigned.
On March 17, 2021, the Ontario Superior Court of Justice granted an Order appointing MNP Ltd. as receiver of all of the assets, undertakings and properties of AVAD Canada Ltd. AVAD's operations have now ceased.
The file for insolvency was petitioned by MidCap Funding IV Trust against AVAD Canada Ltd. The petition indicates MidCap holds a general security interest of the AVAD Canada and that it had defaulted on its secured credit loan of $4 million that was set in place in October 2018. According to the paperwork, AVAD Canada has an outstanding balance of $498,024 on that debt.
The AVAD Canada bankruptcy declaration comes just one day after WAVE Electronics was purchased by Altamont Capital Partners. WAVE and the U.S. operations of AVAD merged back in October 2018 and were both previously owned by Kingswood Capital in the U.S.
According to the petition, AVAD Canada "was highly dependent upon its U.S. affiliates for management, operational, administrative and financial support. As a result of the U.S. Sale Transaction, that support will no longer be available." It also goes on to say that the AVAD Canada's "business is no longer commercial viable and is being wound down."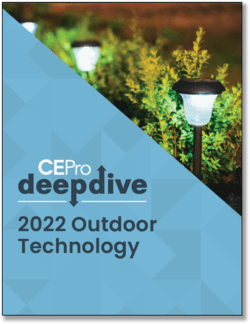 The 2023 CE Pro Outdoor Technology Deep Dive reveals unique set of impediments, including explaining pricing and interacting with outdoor-centric trades.
Get your copy now to take a "deep dive" into the trends and challenges of outdoor technology.
Download the report now!
The receiver is MNP Ltd., one of Canada's leading firms for corporate recovery and restructuring. It will take possession of all the inventory, accounts receivable or other property.
According to the company's website that lists all the court filings, "Our team understands that when a business falters, you want to know your options as soon as possible so you can choose the best course of action. At MNP, our Corporate Insolvency team is responsive to your needs. We will help you overcome the challenges you face by developing strategies that meet the expectations of all stakeholders that are aligned with your objectives."