It's never too early to plant the seeds of a career in the custom integration industry — especially when people don't even know it's an option. Awareness of the smart home industry for a potential technical career has always been a problem, and the current labor crunch is only amplifying the issue.
That's why Amanda Wildman, co-owner of TruMedia in Ada, Mich., and a CEDIA board member who is involved in its Workforce Development Working Group, takes time out of her schedule to visit local schools — and not just high schools, but middle and elementary schools — and talk it up. It's just one tactic to spread the word of this opportunity to the next generation.
Wildman and PrepTECH co-founder Paul Starkey joined me on the Smart Stage at CEDIA Expo 2022 for a session, "What to Do About the Skilled Labor Shortage?" that focused on how to bring in fresh faces to the industry rather than rely on poaching for talent recruitment.
"What I really enjoy is solving some big problems and almost since day 1 I've been in this industry we've had a problem of really finding high-quality technicians to continuously bring into the business," says Starkey, who will reach 30 years in the industry next year.
Starkey, a longtime business coach and consultant whose latest endeavor is vetting and connecting tech candidates with integrators, thinks the custom channel's labor shortage is a "micro" problem more so than a "macro" problem as it is in many industry sectors globally.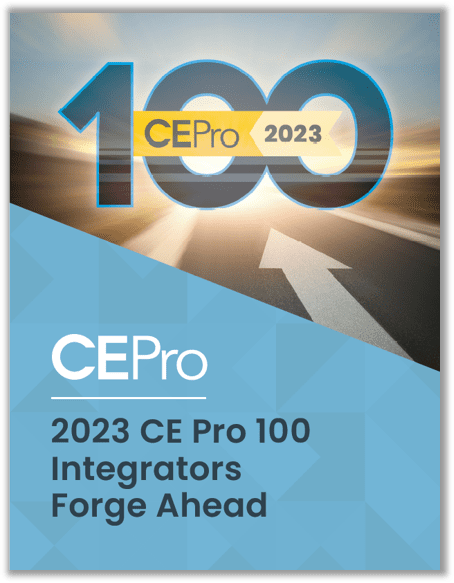 Which companies in the custom integration market made CE Pro's 24th annual CE Pro 100 list?
"I think it's marketing what we have – we have an incredible product to sell," Starkey told the session attendees. "The career that a home tech can have in this business is almost second to none, and I don't think we do a great job of selling that.
"A lot of people are critical of the younger generation, say they're lazy; it's not true. There are very talented, very motivated people out there," he adds. "They don't know about us."
Smart Stage Takeaways: Smart, Diverse Applicants, Hungry for Certifications
Launched last year, PrepTECH graduated its first techs in August from its pilot program and "we're hiring them hand over fist right now," Starkey reports. The company had 20 techs placed in the Dallas market. He says PrepTECH still uses "resume farms" like Indeed to seek candidates, but, he says, "We weren't selling a job, we weren't posting a job — we were posting a career."
So PrepTECH applicants are committed to going through several weeks of training, testing and more, he notes. The company attracted roughly 400 applicants in the Dallas area, who were then vetted by PrepTECH for the program. Along with the graduates, PrepTECH has solicited the industry to assist in providing scholarships to techs. "It's been amazing," Starkey says.
He adds that the program has male and female participants, and pointed out that out of its first 10 graduates two were valedictorians of their high school class.
Also a member of CEDIA's Certifications Commission, Wildman underscores that the younger generation of techs want to feel like their companies are investing in them. "It's not just about getting a paycheck every week, it's about how are you helping me to grow as an individual, how are you helping to teach me?"
She says it's a compelling message that will make an impact when discussing custom integration as a possible career.
"When you go to schools, when you go to parents and say, 'Look, I actually have a learning process so that when your student or child comes out they're actually going to earn certifications that are globally recognized.' That's extremely important, and we have the ability to say that," she enthuses.
As Wildman adds, that means their education can take them on a career journey where a CEDIA certification is as valid in one state as in another, or even from one country to another. So don't forget, you're offering newcomers a true world of possibilities in an exciting, fun, growing industry. Who wouldn't want to hear more about that?!
Hear much more from Wildman and Starkey in this 36-minute CEDIA Expo Smart Stage session by watching the full panel discussion above.
If you enjoyed this article and want to receive more valuable industry content like this, click here to sign up for our digital newsletters!