Catalyst AV to Carry AVPro Products for HTSA
Catalyst AV distribution group will act as fulfillment for AVPRO products AV Pro Edge, Bullet Train and Murideo for HTSA buying group members.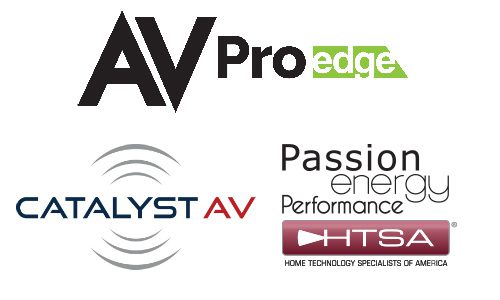 The Catalyst AV distribution network, HTSA buying group and manufacturer AVPro have formed an industry coalition that makes Catalyst AV a fulfillment center for AVPRO products as they move to HTSA dealer members.
Helge Fischer, Catalyst AV executive director, says, "The coalition means that Catalyst AV, due to its extensive programs, is the perfect partner for AVPro and HTSA. The benefit to HTSA is a very strong program with local warehouses and speed to market. It was an easy decision to partner with HTSA as we are already selling to a number of their members and now we can broaden it out to the entire group.
"The HTSA members benefit by supporting the line, they deal with a value added distributor group, receive local support and it is a mutually beneficial relationship."
Jon Robbins, HTSA executive director, adds, "HTSA feels very fortunate to have partnered with AVPro, one of the true innovators in the video distribution channel. Their philosophy of supplying state of the art products through ubiquitous education of dealers matches perfectly with the HTSA endeavors. Added to this unique partnership is the involvement of Catalyst AV distribution network which will bring procurement of these high technology products to a very high level."
Jeff Murray, president AVPro, notes, "AVPro is excited to join HTSA as a connectivity provider. This places our brands – AVPro Edge, Bullet Train, and Murideo in front of the top residential integrators in the country. AVPro makes cutting edge 4K and 8K products that help integrators build state of the art systems for their customers. Further, these brands are available through all Catalyst AV locations in the United States, making them easily accessible to dealers. We are excited to join HTSA!"
Founded in 2012, Catalyst AV is a network of 10 independent consumer electronics distributors serving the residential and professional AV channels in the U.S via its 20 locations. Catalyst AV grants manufacturers a consistent and cohesive nationwide distribution model to more than 16,000 professional integration specialists.  Catalyst AV is comprised of 10 privately-owned distribution companies: