Azione Unlimited, has announced its new Education Committee. The large buying group stresses this new strategic move emphasizes its commitment to serving its members and solidifying its position as a collective that shapes the future of custom integration.
The newly created committee will consist of one chair and five to six members—all of which do not hold the title of owner. This important distinction was designed to focus on the perspectives of different layers of a team and make sure each voice is represented at the table.
"Azione Unlimited will lead the pack in education," states Patrick McCarthy, director of new business development and member services, Azione Unlimited.
"Our tentpole for 2024 is education, and assembling some of the most intelligent minds in our community in one committee is our most vital asset. The future for how our members ingests education is three-dimensional, and it is pivotal that our core foundation has a multitude of ideas, cultures, and wisdom. In unveiling our dynamic Education Committee, Azione Unlimited is not merely making a commitment; it's igniting a movement."
The early goals the Azione Education Committee are dedicated to fulfilling include several important functions that include: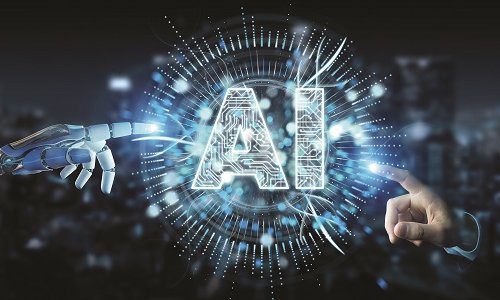 In an era where crime continues to evolve, relying solely on AI-based solutions proves insufficient in preventing sophisticated threats and false alarms. The webinar will emphasize the paramount importance of human judgment and intuition in tandem with AI technology to create a truly complete security solution. Our session will explore how Deep Sentinel's revolutionary approach combines the best of both worlds—advanced artificial intelligence and the presence of highly trained human guards. Together, these elements create an unparalleled level of protection for residential and commercial properties alike. Join our panel of esteemed lighting experts that will dive into why it's time for integrators to rethink their role in the outdoor lighting industry.
Register Now! 
Enrich Learning Opportunities: By reviewing and endorsing educational materials, the national buying group helps to ensure its members can access the latest knowledge and resources to compete in a rapidly evolving industry.
Amplify Member Voices: Azione states that its educational committee will represent its members' voices by explaining the market's diverse needs and aspirations through collaborative initiatives, ensuring the offerings are designed for their success.
Shape the Future of Meetings: The committee will influence the design of its conference education, ensuring that it aligns with industry trends and emerging technologies.
Secure Influential Keynote Speakers: Expect to see thought leaders at Azione events as the education committee works to bring the most influential voices to its stages.
Deliver Cutting-Edge Webinars: Collaborating with Azione Unlimited's dedicated staff, the buying group will provide webinars packed with valuable insights and practical knowledge from business coaches, vendors, and brilliant minds.
Introduce Technician Pay Scale Grading: To further professionalize the industry Azione is developing a standardized technician pay scale grading system to recognize and reward excellence.
As the newly appointed chair of the Education Committee, Jeff Rodgers, sales engineer for One-Touch Automation, notes the initiative is important for Azione Unlimited members.
"I am thrilled to be part of this transformative journey. Education is the cornerstone of our community's growth and prosperity. It empowers individuals to unlock their potential, fostering innovation and driving progress," comments Rodgers.
"Together, we will pave the way for a brighter future, where every member of Azione can access quality education and realize their potential."
Committee Roster:
Jeff Rodgers | sales engineer, One-Touch Automation, Indiana
Bruce Reed | operations director, Current Home Technologies, Washington
Chris Vives | COO, ABE Networks, Maryland
Riley White | general manager, AIS, Utah
Nick Nardone | technical, training, safety, & quality control manager, Definitive Electronics, Florida
Olga DeSalvo | operations director, Elevated Integration, New York
If you enjoyed this article and want to receive more valuable industry content like this, click here to sign up for our digital newsletters!