Prominent AV and integration buying group ProSource is excited about its upcoming in-person Summer Conference, and has announced highlights to whet attendees' appetites. The annual event will be held at the La Cantera Resort and Spa in San Antonio, Texas, from August 2 – 6, 2021.
The event will host PRO members for the first three days, with Power members arriving mid-week for the remainder of the invitation-only event, ProSource notes.
This year's Summer Conference agenda includes guest speakers, educational workshops, networking opportunities, working group sessions, active product demonstration rooms, entertainment, and the opportunity for members to meet with key decision-makers from ProSource vendor partners in scheduled one-on-one meetings.
Renowned speaker Marcus Sheridan, author of the best-selling book "They Ask, You Answer," will present the keynote and workshop, "The Digital Customer, How Today's Buyer Has Changed and What Your Business Must Do About It," based on lessons from the book. Sheridan brings clarity and provides actionable steps and real-world takeaways on what companies must do to align themselves with this shift in purchasing patterns, according to ProSource.
The slate of educational sessions continues with "Key Project Hand-Offs Throughout the Project Lifecycle," from Navigate Management Consulting's Brad Malone, MA, PMP, and Joel Harris, principal consultant. Intended for owners of project-driven companies who want to create more efficient operations, the presentation focuses on the interdependencies and key hand-offs to sell, implement, manage, transition and close projects.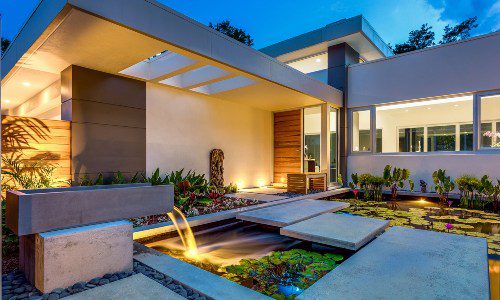 Landscape and architectural lighting create a magical and elegant ambiance for homeowners. The outdoor lighting industry has always been a phenomenal one and continues to grow in popularity. Now is the ideal time to learn more about this rapidly growing and highly profitable industry. Join our panel of esteemed lighting experts that will dive into why it's time for integrators to rethink their role in the outdoor lighting industry.
Register Now! 
Rounding out the agenda is an update to ProSource University with a roundtable panel focused on the key strategies to "Onboard, Develop and Engage Talent, Best Practices for Implementing a Training and Development Program," the group says.
Dante Walston, operations manager for Livewire, LLC, and Stephane Jones, director of instructional design for IntegrateU, will guide a discussion on implementing a professional development program within their organizations to increase productivity and profits. Walston has a background in retail management and leadership development, while Jones, in her current role, creates online and in-person instructional content for ProSource University and ProSource Academy.
Top ProSource Members, Vendors Honored; Make-A-Wish Fundraiser on Tap
The Summer Conference program will also honor winners of the annual Members of the Year Awards and Vendors of the Year Awards. In addition, ProSource will again host a special evening featuring the annual charity fundraiser for the Make-A-Wish Foundation. This event will challenge 20 teams to compete against each other in race-themed games, and ProSource will make a $25,000 contribution on behalf of the winning team. Plus, ProSource and the Make-A-Wish foundation will be doing a wish reveal at the event.
"The focus of the Summer Conference is to strengthen our members' businesses by providing strategic guidance to better understand the customer, create operational efficiencies, and develop and engage our biggest asset — our people," says Dave Workman, CEO and president of ProSource. "The week is a stimulating mix of rich content and one-on-one conversations between members and vendors, providing actionable takeaways for each attendee.
"Plans are in place for some exciting new products to make their debut at the Summer Conference including Sony's new premium HT-A9 home theatre system and flagship HT-A7000 soundbar," he adds. "With best-in-class surround sound that boasts unique optimization features, these new products give anyone the ability to create immersive cinematic experiences without ever leaving their living room."
The event comes on the heels of an already eventful 2021 for ProSource and its members. In the spring, the group announced its ProSource Academy would host in-person trainings for the first time this fall in Richmond, Va., and it also opened its new Lighting Technology Learning Center in Dallas.
For information on becoming a ProSource member, contact Sherry Dantonio, ProSource Senior Director of Education and Membership Recruitment at (562) 810-1706 or at Sherry.Dantonio@Prosourceinfo.com.
If you enjoyed this article and want to receive more valuable industry content like this, click here to sign up for our digital newsletters!