The Home Technology Specialists of America (HTSA) group tries to stay ahead of the curve when it comes to industry trends. Its latest home wellness/biophilia initiative may have felt more like a curveball when it was thrown members' way a year-and-a-half ago, but judging from the HTSA Fall Conference members are taking swings at the category with more confidence.
Fueled by vendor partner Delos, the past six months in particular have accelerated HTSA members' foray into wellness integration. During the Fall Conference, held last week in Dallas, the group pointed to two successful trainings completed by 20 dealer members among the array of offerings it's hosted throughout 2019, for instance, and further delved into the hot topic.
Following a welcome and "State of the Union" remarks by executive director Jon Robbins, HTSA's opening session at its fall gathering featured the panel, "Leverage the Wellness Message to Trade Partners," that included Delos' Anthony Antolino, Barrett's Technology Solutions COO Brian Perreault and HTSA's Tom Doherty.
Keith Esterly, HTSA's chief learning architect, moderated the wellness discussion through topics such as which trade partners to target, gaining credibility in the category, how to pitch customers, overcoming challenges and more.
Wellness Buzz Has Put It Top of Mind
"In the past year wellness has gotten a fair amount of media coverage, and inside the trade community it's gotten an enormous amount of coverage, and I think there's good news and bad news in that," says Antolino, who joined Delos as chief commercial officer a little over a year ago.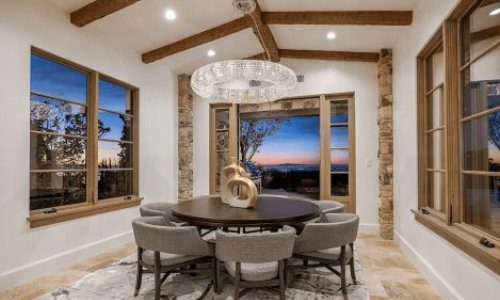 As a custom integrator, lighting is in demand. Effective communication, education and showcasing the value proposition of LED light fixtures in conjunction with integrative control systems are the keys to overcoming challenges and closing sales in this specialized market. Join us as we discuss the future of digital lighting and control with David Warfel from Light Can Help You and Patrick Laidlaw and Mark Moody from AiSPIRE.
Register Now! 
"I think it's a megatrend in the residential technology arena and more broadly across the consumer marketplace. There's good research that suggests 75% of people are really thinking about wellness as it relates to their homes, so I think that's really good for this member base, but people don't understand exactly what that means to them. So it's on their mind, they know they need to do something, they don't know exactly how to do it – so for Delos it's a huge opportunity and for us as partners with HTSA member organizations it's an enormous opportunity."
At the same time, Antolino notes, integrators need to keep in mind that with all the buzz being generated around the wellness category also comes a lot of "well washing" and overpromising in the market.
A couple of differentiators for dealers who work with Delos, he mentions, are that the nearly decade-old company spent its first five years purely conducting research, so its DARWIN platform is evidence-based. Also, it represents a truly integrated wellness solution, not just one piece of it like lighting or air purification.
In addition to the trainings, HTSA efforts have included member visits to Delos offices in New York City and Los Angeles, the latter of which is within walking distance to a major project where they can see firsthand what an integrated solution can look like.
Architects, Designers Represent Potential Key Trade Partners
In terms of trade partners that could be key in helping integrators land wellness projects, the panelists pointed to architects and interior designers as ideal fits.
"Clearly the architect is a prime place to start," says Doherty, who in his role as director of new technology initiatives has spearheaded the group's efforts in this area, beginning with its introduction at last year's Spring Conference.
"They are always a group that's looking to learn and understand new technology, and new client needs and desires, and they are familiar with the WELL Building Standard," he says, referring to the certification administered by the International WELL Building Institute, founded by Delos founder Paul Scialla.
"They might not know Delos' role in creating it, but they knew what LEED was and they don't talk about LEED very much anymore – but they do talk about the WELL Standard throughout the world."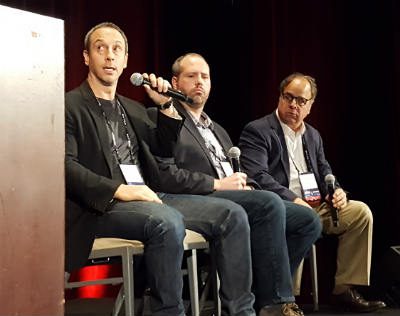 Indeed, Delos' pioneering work began in the commercial building sector, which led to the WELL Standard, and moved from there to hospitality where the likes of Las Vegas hotels offer wellness rooms for guests to book.
Antolino says that despite the residential market's being the third rung on the ladder for Delos, "We're in it for the long run." He pointed to 50 residential projects nationwide as well as partnerships with KB Home and other builders from production to custom luxury – the company believes in addressing health and wellness for homeowners of all budgets.
Perreault recalled that shortly before a scheduled visit to New York back in May that involved meeting specifiers, one of the Chicago-area integrator's designer partners coincidentally had come in contact with Delos and emailed president Joe Barrett.
"He said, 'Hey, this is something you guys should check out. This is something I want to learn more about, and something that seems like it's in your wheelhouse.' That was really enlightening," Perreault says.
He added that Barrett's still leans more on interior designer relationships than architects, but designers "own the clients' pocketbooks and they're looking for new ways to differentiate their projects" just like integrators.
Antolino says integrators will be surprised by the ease of the third-party products' installation within Delos' algorithmic platform that work to remediate and mitigate stress, sleep pattern issues, etc. However, the "heavy lift" for integrators comes in the commissioning of a project, which is where the training that Delos and HTSA collaborated on comes into play so members can speak with authority.
Trainings Help Make Integrator the Authority
Doherty says they waited to roll out the trainings until they were sure Delos had everything perfected, and did a trial run for a smaller group. The response validated HTSA's buy-in for the category.
"The feedback from the group was, this is one of the best trainings we've ever attended. The quality of the handouts and the materials, the content … when you go to the trainings it's not just one or two people presenting – they have subject matter experts for air, a separate one for water, and so on," says Doherty, who has also worked to elevate Delos' understanding of the value proposition and client influence integrators bring to the table.
"When you are able to articulate to [other trades like architects] your knowledge about the WELL Building Standard … and that we've gone through their training, we've learned about the issues that are faced indoors and how Delos addresses those sort of things," he says.
"Their ears will perk up, and you can become the expert in the room. This is a way to continue to maintain that relationship with the architect, learn about a project sooner, and this health and wellness consideration is something they're going to want their client to understand very early in a project."
So how will HTSA be able to measure the kind of traction members have in the wellness category? Besides anecdotally from the trainings, the group can only hope to see similar success as with another recent category initiative – lighting fixtures.
"We've turned a business that two years ago nobody was doing, where now we are well over seven figures – and that's lighting fixtures, not lighting control," notes Robbins. He says even by next spring's conference the group will have an idea of the wellness progress.
"There won't be as many projects, because these are far more expansive, but Delos will be able to inform us as to who's converting."
Boomer Business Could Be Next Boon
While there is naturally much work to be done in this burgeoning category, HTSA is already looking ahead for the next opportunities. Perhaps fittingly, one area again focuses on people's health and wellbeing – that of the country's massive senior adult population, and how to aid independent living both for the elderly and their caregivers.
On the second day of Fall Conference, Scott Peifer of consulting group changeAGEnts presented "Aging: What's Happening Now & Opportunities for Home Tech," which outlined the convergence of two "megatrends," he says. One is "Super Aging," a term describing when a 20% of a country's population is 65+ (10,000 people in the U.S. turn 65 each day, Peifer says); the other is "Exponential Technology," which increasingly being used to improve daily living.
Culling from various research and surveys, Peifer described how the senior group had a later start to technology adoption but now is the fastest-growing demographic in terms of usage.
He cited an AARP study on smart tracking devices that showed improved activity, sleeping, eating and overall motivation for healthy habits, for instance. Another study, from IBM, revealed the "smart home" to be an important aspect in managing the aging process.
On the flip side, many of the AARP survey respondents claimed difficulty setting up and syncing devices, and frustrations around perceived inaccuracies, malfunctions, and trouble wearing smart devices.
Other challenges, particularly on the caregiver side, include the amount of time needed to explore implementing such technologies in senior residences as well as a lack of tech "champions" at such facilities.
"Some are hiring chief strategy officers to look at technology. Middle to older caregivers are not used to using technology, while younger people of course need their devices for everything," Peifer notes. "But that's changing. However, the ROI is not obvious, so [facility stakeholders] have to have a leap of faith."
Senior & Caregiver Tech Abounds, Mainly by Startups
Still, Peifer pointed out an explosion of devices and apps, mainly from startups, flooding the market.
Their usage typically falls into three main buckets of infrastructure (foundational items like lighting sensors that can help mitigate nighttime falls), senior living applications (like smart pillboxes that send notifications that can tell if a lid has opened but pills were not taken) and differentiation (innovation for care communities' staff and residents).
Technology usage within these buckets addresses a range of areas including: entertainment, wander detection, fall detection/alert/safety, coordination communication and management, physical rehab, cognitive fitness, community connection/socialization, dementia engagement, cognitive skills, getting outside, and smart home/virtual assistant.
Regarding the last one, Peifer notes research that finds 60% of seniors prefer voice control over smart devices. "There's a sense that they're losing some control over life, and voice really stood out," he says. "It gives them more control over environment, it's easy to use, cheap, useful, smart and connected – to other people and their family."
For integrators looking to enter this realm, Peifer mentioned several requirements for success, whether it's in assisted living communities, 55+ residences, Baby Boomers in general, and both profit/non-profit groups. He says solutions need: enterprise grade Wi-Fi infrastructure ("you'd be shocked how often this isn't the case"); security/HIPAA compliance; preplanned, proactive user/staff setup and training; easy, clear instructions; simple user interface; integration and enterprise functionality (open APIs); reliability, settings integrity; and servicing/maintenance.
Besides the sessions on wellness and aging opportunities, the conference also included group breakout sessions covering: Best Practices for Recommending High Performance Gear; Communicating with Lighting Designers; Connecting with Developers; and Maximizing Vendor Design Services.
Another prominent subject was "relationship science" as well as complementary presentations on "Leading with Culture" by Sonance CEO Ari Supran and "Attracting Rockstar Talent that Lasts" by Accord Management's Rebecca Wagner. Stay tuned for more CE Pro coverage of those areas.
If you enjoyed this article and want to receive more valuable industry content like this, click here to sign up for our digital newsletters!