There is no denying that breaking into the custom integration industry has its challenges. Long gone are the days when installing residential technology meant simply hooking up a stereo system or new TV for a customer.
Today's high-tech projects are complex, with smart home integration that extends into security and surveillance, lighting, comfort, AV and more. When I was hired by Vanco International seven years ago, I was completely new to AV and I was overwhelmed to say the least.
But now, as Director of Training and Product Knowledge, I build and oversee the comprehensive training program across Vanco's four AV brands (Vanco, Beale Street Audio, Evolution and PulseAudio).
For every seasoned custom integrator out there, another company is just trying to get their foot in the door of their local market. There's plenty of learning on the job to be done, and even the most basic info for beginners. From grasping the lingo, to navigating online trainings, here are five brief pieces of advice for AV pros who are just starting out in the business.
The Internet Is Your Friend
When I was first immersed into the world of AV distribution, my level of product knowledge was nowhere near where it is today, so I relied heavily on the internet for research. I used Google to look up terms, acronyms, etc. that I wasn't familiar with and watched AV-related "how to" videos on YouTube almost daily.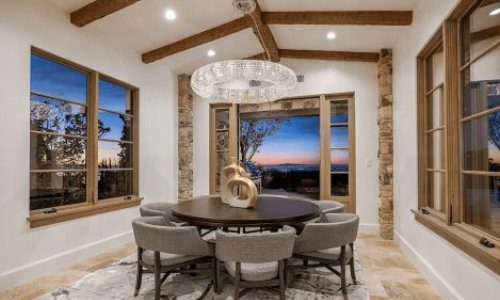 As a custom integrator, lighting is in demand. Effective communication, education and showcasing the value proposition of LED light fixtures in conjunction with integrative control systems are the keys to overcoming challenges and closing sales in this specialized market. Join us as we discuss the future of digital lighting and control with David Warfel from Light Can Help You and Patrick Laidlaw and Mark Moody from AiSPIRE.
Register Now! 
Though most of the AV lingo has now become a natural part of my daily vocabulary, I still rely on these tools for my ongoing inquiries. In fact, just a couple weeks ago, I found myself watching a YouTube video about 70V audio, because let's face it, even after several years in the business, it's a continuous learning process.
Best Way to Learn Is to Plug and Play
When I was new to Vanco, and the industry for that matter, my role required me to test out new products by bringing them home so I could really familiarize myself with them. This allowed me to discover the ins, outs, and benefits of each product, which helped me to better match products to the customer's needs when I was consulting on a job.
I advise newcomers to get as much hands-on experience with AV products as possible so they can gain real-life experiences, installing, using, and living, with various products and solutions in their own homes or businesses.
Leverage Industry Events and Tradeshows
The current impact of the coronavirus pandemic notwithstanding, tradeshows and events are another great resource for keeping a pulse on industry trends and learning about the latest in AV technology. At a tradeshow you are given a rare opportunity to see hundreds of manufacturers, all under one roof, demonstrating their new-to-market products, discussing solutions with industry experts, and attending product and technology trainings.
Listening to and learning from other people who do what you do every day in a different geographic location or market segment, really opens your eyes to what you could be adapting to or doing differently to improve your own business. Luckily, our industry has recently adapted the concept of "virtual" tradeshows and events, to ensure we still have access to these essential resources and networking opportunities.
Seek Out Distributor Partners
When you are first starting out in the AV industry, it is so important to network and to find a good distributor representative in your area. Yes, you'll be their customer, but you'll also be their business partner. Distributors not only provide you with access to the products you need, they are also one of the best resources for customer service, technical support, and they offer a wealth of information on the brands and products they carry.
A good distributor partner or rep will also be able to connect you with other manufacturers they work with for additional access to resources, including brand and product-specific trainings.
Attend as Many Trainings as You Can
Any kind of education session is your best resource, whether it be online via a webinar, or in person. As a trainer myself, I can confidently say the AV industry is continuously advancing with new technologies and exciting products and solutions being added to the market each week.
I would encourage integrators to attend as many trainings as possible (whether you're new or an experienced AV veteran!), as they offer the best opportunity to learn about advancements in technology, and new and improved features to the equipment you spec and use every day.
Fortunately for integrators these days, companies are holding online trainings and webinars daily as they remain active to help their dealers stay sharp, engaged and resourceful during the coronavirus crisis.
At Vanco, for example, we recently launched a new online portal available to Vanco distributors, reps, dealers, and integrators. A project that was months in the making in response to customer demand, the Vanco Training Center provides access to dozens of education sessions and resources on all things AV technology and products from the company's four brands.
---
Frank Santos is Director of Training and Product Knowledge, Vanco International.
If you enjoyed this article and want to receive more valuable industry content like this, click here to sign up for our digital newsletters!