During the COVID-19 pandemic, families are staying home and looking for ways to keep everyone in the house entertained. Date nights, movie nights and gatherings to cheer on sports teams are taking place right at home as we continue to adapt to our "new normal."
The shift from going out with friends and family, to staying in, has created an uptick in home theater installations. But as families look for ways to bring the best entertainment experience to their home, particularly as the holiday shopping season approaches, they are also looking beyond dedicated home theater rooms.
Potential integration customers seek products and solutions that upgrade their living room or similar space to create the ideal environment for watching movies (especially now when even new movies are being released/streamed on demand), favorite TV shows and sports; video gaming; and listening to music.
However, the largest barrier preventing them from adopting home theater technology is the complicated setup and management process. That's why now might be the ideal time to help customers go wireless – particularly for audio.
Tech Advancements Make Wireless Audio Especially Attractive
For mainstream consumers, traditionally, the term "home theater" triggers thoughts of bulky AV receivers and yards of speaker wire snaked throughout the room with cables and wires that are easily lost, frayed and damaged.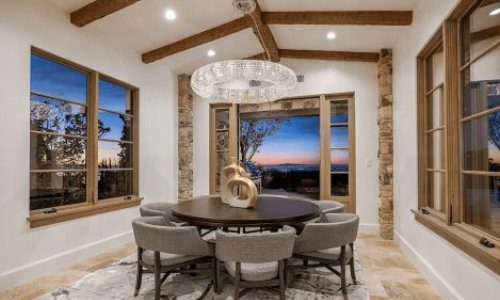 As a custom integrator, lighting is in demand. Effective communication, education and showcasing the value proposition of LED light fixtures in conjunction with integrative control systems are the keys to overcoming challenges and closing sales in this specialized market. Join us as we discuss the future of digital lighting and control with David Warfel from Light Can Help You and Patrick Laidlaw and Mark Moody from AiSPIRE.
Register Now! 
Recent advancements in wireless technology provide homeowners with the theater sound they seek without the complicated setup and wiring process associated with most dedicated surround-sound systems – something that can be incorporated quickly and easily into an existing room environment.
As consumers explore the best option for bringing true, dedicated sound to their living room, they can look to simplified systems such as the THX-certified CineHome PRO home theater system from Enclave Audio, which leverages its participation as a Wireless Speaker & Audio (WiSA) Association member company along with others (Bang & Olufsen, Harman, Klipsch, Sound United, to name a few) helping to push wireless AV.
Until recently, robust, simple-to-install wireless home theater systems weren't possible; there was no solution that would deliver quality surround sound without incorporating speaker wires throughout the room. As technology has evolved, consumers have started to bring more wireless devices into the home, and now there is a new way to create pure surround sound, without the complicated setup and wires.
A wireless system like the CineHome PRO, takes the digital content signal, decodes it, and while maintaining its pure digital source form, sends the decoded audio stream to the speakers with sub 5ms latency. The WiSA spec enables up to eight channels of uncompressed 24-bit/96kHz audio to be wirelessly transmitted with that super-low latency.
With more people spending time at home streaming content, the need for quality surround-sound is in high demand. Potential customers who once settled for often-subpar, pseudo-surround sound from their soundbars are candidates to upgrade the streaming experience for the whole family.
Upgrade Without Interference from Wireless Network
As we shift to working and learning inside the home, the number of wireless devices found in the average home is on the rise. Wireless devices including in-home Wi-Fi, remote controls, smart home technology, gaming systems, and more all share one commonly used area of the radio spectrum.
With a higher number of these solutions operating at the same time and accessing limited bandwidth; interference and degraded performance can result. Some wireless home theater systems that exist today operate on their own discrete wireless network separate from other wireless devices within the home. Consumers can upgrade their home theater sound without interfering with their home's wireless network.
Wireless audio solutions are perfect for those who are not in the position to run wires all over the place, nor desire a fully dedicated home theater space. But today's wireless technology means just about any room can potentially enjoy surround sound (WiSA can go from 2.0 stereo up to 7.1 and 5.1.2 configurations; earlier this year support for Dolby Atmos height channels).
Upgrading customers' streaming and movie watching experience doesn't have to be hard. In fact, wireless home theater setups are budget-friendly, deploy in just minutes, and create the perfect environment for at-home date nights and family movie days.
---
Author Rob Jones is CTO of Enclave Audio, a maker of wireless surround-sound systems and transmit+speaker member of the Wireless Speaker & Audio (WiSA) Association.
If you enjoyed this article and want to receive more valuable industry content like this, click here to sign up for our digital newsletters!