Sponsored by Sony
As the nation begins to unwind from the grips of the coronavirus lockdowns, integrators need to prepare to hit the ground running in the post-virus economy. But will homeowners be ready to commit to large projects or will those six-figure jobs be put on hold due to economic uncertainty?
At least at the outset, integrators should be prepared to nimbly handle smaller upgrades for existing and new clients. That's because after being stuck in their homes during these months of isolation homeowners have probably experienced the shortcomings in their home technology, from poor quality video to mediocre sound in their entertainment systems to inadequate audio, video and network capabilities in their newfound home offices.
Jeff Goldstein, Head of Sales for Sony's CI channel, reports, "There are signs of business recovery from regions all around the country. Sony CI dealers are seeing everything from simple TV upgrade to complete system proposal requests from Clients. Now is the time to reach out to your client list and offer upgrades along with communicating your Safe Provider Protocol."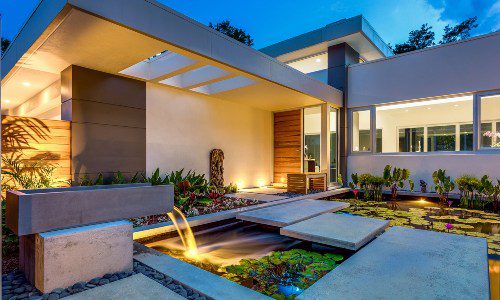 Landscape and architectural lighting create a magical and elegant ambiance for homeowners. The outdoor lighting industry has always been a phenomenal one and continues to grow in popularity. Now is the ideal time to learn more about this rapidly growing and highly profitable industry. Join our panel of esteemed lighting experts that will dive into why it's time for integrators to rethink their role in the outdoor lighting industry.
Register Now! 
So what are the first steps integrators need to take to prepare?
1. Hone Your 'Safe Provider' Practices
Before you can successfully navigate the demand for upgrades, you need to make sure your messaging is in order. That starts with establishing and then communicating the steps you have undertaken to maintain the safety of your employees and your clients.
Beth Luton, Head of Employee Safety and Health at Sony, adds "Worksite safety is no longer something that only safety professionals talk about. It is critical for integrators to be aware of safety concerns that your employees and clients may have when putting together your plans. What may seem like no big deal to one person can break client trust with another."
There is a long list of PPE that you might consider putting in place and posting on your website. Here is a sampling of procedures and equipment gleaned from various integrators to ensure not only the safety of their clients, but also of their staff while in the field.
Technicians will carry with them or wear the following:
Anti-bacterial wipes
Commercial-grade sanitizer spray and hand sanitizer
Large trash bags
Disposable sanitary coveralls, masks, and booties
Re-usable, sanitized gloves
Sanitized shoes
Technicians will take the following procedures on the jobsite:
Sanitize boxes, place them in plastic bags and remove them from the jobsite daily
Sanitized parts and supplies prior to installation
Don sanitary apparel, including masks, upon customer request
Refrain from shaking hands and avoid close physical contact per Centers of Disease Control (CDC) guidelines while on the jobsite
Technicians will use hand sanitizer frequently throughout the day and wash their hands for at least 20 seconds.
Technicians will use disinfectant wipes on surfaces in the home, including countertops, workstations, door handles/knobs, remote controls, and touchpanels. Installers will also wipe down tools and equipment before and after each use.
The integration company will maintain the following safety protocols:
All clients will be contacted the day prior to the appointment to confirm. If there are any health changes in the household or elevated concerns, the appointment will be rescheduled. By confirming the appointment, the customer is giving the integration company permission to enter the home.
All employees will have a daily health screening. Employees with any symptoms or who have been in contact with family members or others with any symptoms are instructed to notify their supervisor and healthcare provider, and will be directed to stay at home for the recommended time period per CDC guidelines
2. Get Your CRM Database in Order
The custom electronics industry has long been built on word-of-mouth referrals among clients. That dynamic has meant that integrators perennially spend very little money on marketing their businesses. That means client databases are often non-existent or in disarray, and many custom integrators have never invested in Customer Relationship Management (CRM) marketing automation to create and manage leads.
But as the market recovers from the coronavirus, dealers will be wise to proactively outreach to clients to reignite their spending habits. Remember the old adage, "If a tree falls in forest and no one hears it, did it really make any sound?" Similarly, it won't matter how effective your message is if no one hears it. For years, integration companies were notoriously poor in maintaining their client databases. That's because most integrators had no ongoing service plans in place that placed value in regular upgrade opportunities or even generating recurring monthly revenue (RMR).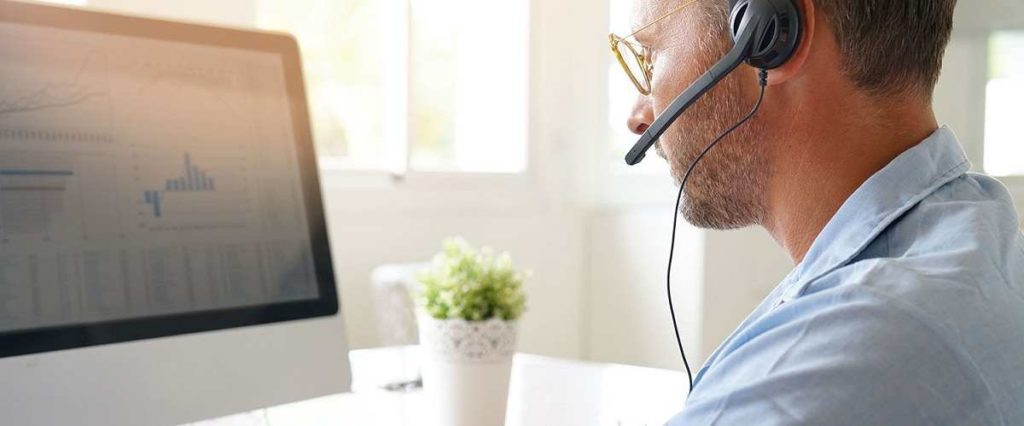 Today, that has changed. According to the CE Pro 2020 State of the Industry Study, custom installation companies now report earning 13% of their gross revenues from some sort of ongoing service program in place. That is up from less than 5% just five years ago. The growth in service revenue is a good sign that many integration companies are keeping their Customer Relationship Management (CRM) databases up to date because consistent contact with clients is necessary.
But what if your CRM has suffered from neglect? During the downtime, it is a good idea to have your staff reach out to existing clients to verify their contact information is still correct. Also, look for potential new lists to supplement your database, such as recent home purchases and construction permits. Finally, don't forget to update your list of potential trade partners, including builders, architects, interior designers, electricians, landscape architects, general contractors, and others.
With a clean database, integrators are now ready to deploy effective email marketing campaigns. Here are 17 tips to deploying targeted email campaigns successfully.
3. Identify the Upgrade Opportunities
Once your safety measures are in place and your CRM is clean, it's time to identify the best upgrade opportunities for customers. Voice control, home office upgrades, home network improvements, outdoor entertainment, and even wellness (indoor air quality, human-centric lighting) are potential upgrades.
Audio and video upgrades are going to be top of mind among consumers, such as TVs, Gaming Consoles, Audio and Video Source Gear, Loudspeakers, and AVRs. From the display standpoint, many customers have been stuck at home binge watching on older, smaller displays that likely are not 4K or 8K ready. They also may not be familiar with the latest upgrades in LED and OLED technology.
For example, identify the clients in your CRM who purchased a Sony 1080p or even an early 4K display or 4K projector. Even those original 4K devices are now approaching 7 to 10 years old. In your upgrade messaging, you can explain the new technologies that have been added to Sony OLED, ES and 8K products. Look for opportunities to upgrade your clients by partnering with high visibility vendors like Sony to cut through the noise and help you close the deal.
"Our newest premium Sony TVs feature the powerful Picture Processor X1™ Ultimate, which analyzes and optimizes content to ensure the best possible color, contrast and clarity is achieved, producing an image the way the creator's intended," says Goldstein.

Health experts are preparing the country for a potential "second wave" of the coronavirus. That means the timeframe for having contractors in their home for a worry-free upgrade is potentially a narrow window of time. That means a new "cocooning" effect could be on the horizon, which also lends itself to a rebirth of the dedicated home theater with high-performance 4K projectors and high-quality architectural speakers.
"Sony has been at the forefront of the home theater projector industry for decades, and our current lineup provides astounding image quality and installation flexibility for every budget," adds Goldstein.
These entertainment options can be supplemented with Sony Blu-ray players, AVRs and amplifiers to drive the source content.
Now What?
Now is the time to prepare for the pent-up upgrade demand from clients emerging from the coronavirus lockdown. So remember:
Safety first!
Time to get serious about marketing
Look for opportunities to upgrade, and brands that will help you cut through the noise (like Sony) to help you close the deal.
If you enjoyed this article and want to receive more valuable industry content like this, click here to sign up for our digital newsletters!