Mining the emails of your existing client base is still one of the best ways to boost business. It can lead to upgrades and referrals. But how can you effectively reach out to customers without spamming them to death? It can be tricky but if you follow some best practices, it can be done.
At the CE Pro Summit in Orlando this week, Jamie Sasser, director of business development, tech solutions, for Netsertive, says the average custom installation company has an email database of 2,000 names. He outlined these 17 best practices for successfully deploying email marketing messages to your clients.
Ultimately, none of these best practices are set in stone. Sasser says you might find other ideas that work better for you.
1. Be Consistent – "Just because you didn't get the initial response you want, does not mean you should quit," he says. He cited open rates for some newsletters that can be less than 10 percent, but you have to keep trying… perhaps tweaking the message.
2. Keep Email Messages 3 Weeks Apart – "If you send marketing messages to your database more often than every three weeks, you will see an increase in unsubscribes," he notes.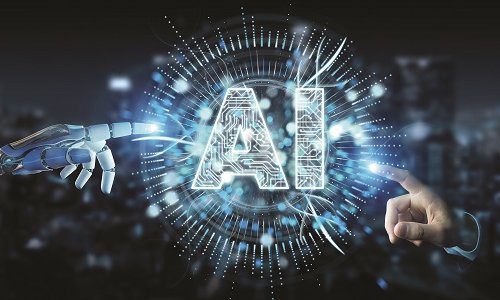 In an era where crime continues to evolve, relying solely on AI-based solutions proves insufficient in preventing sophisticated threats and false alarms. The webinar will emphasize the paramount importance of human judgment and intuition in tandem with AI technology to create a truly complete security solution. Our session will explore how Deep Sentinel's revolutionary approach combines the best of both worlds—advanced artificial intelligence and the presence of highly trained human guards. Together, these elements create an unparalleled level of protection for residential and commercial properties alike. Join our panel of esteemed lighting experts that will dive into why it's time for integrators to rethink their role in the outdoor lighting industry.
Register Now! 
3. Make the Email "From" Somebody – In a perfect world, the email should come from an individual at your custom installation company. If not a person, then it should come from your company name.
4. Use Brand Content in Your Newsletter – Don't be afraid to use content from some of the manufacturer brands that you carry. Articles about recognized name brands like Sonos, Bose, Lutron and others will often get read more than other content.
5. Be Concise in the Subject Line – "It should be 30 characters or less," advises Sasser.
6. Include 5 Articles + 1 Video – Sasser recommends five articles in each newsletter, ranging from product content to information on a technology to a personal blog. He also recommends one video in the newsletter because some people prefer to consume information via video.
7. Send at 11 a.m. or 4 p.m. – If you send it first thing in the morning or late in the day, it will get lost in the overnight email. These two times of the day are the best times to hit the send button.
8. Send on Tuesdays or Thursdays – Those two days of the week are best because Monday's inbox will be filled from the weekend, Wednesday people are full tilt in work mode and Friday they are thinking about the weekend.
9. Be Personal – "It's a good idea to include a personal message from you to give the email some personality," says Sasser.
10. Make It Customer-Centric – If it is too technical, then you will lose them.
11. Link to Your Website – Your goal for each article is to get the recipient to your website for more information. Don't try to include all the details in the newsletter.
12. Check Your Spelling! – Nothing more needs to be said on that one.
13. Have a Clear Call to Action – Use "do" verbs that incite the client to act upon reading the newsletter for a special offer or to get more information.
14. Test It – Make sure you test the email in both HTML and text modes before sending it.
15. Don't Buy Lists – "Build your own list. Just don't buy them… no good can come from it," remarks Sasser.
16. Ask All Customers for Their Email – It sounds simple but every prospect and client you touch should go into your database.
17. Analyze! – Look at the metrics on everything. Open rates, click-through rates, which types of articles do better than others, which articles lead to sales.
If you enjoyed this article and want to receive more valuable industry content like this, click here to sign up for our digital newsletters!