We recently sat down with Marc Corbin, president of Vanco International, for a chat about current HDBaseT technology, its integration with Vanco products, and how these products are being deployed residentially.
There's been a lot of industry focus on HDMI 2.1 lately, but what is new with the HDBaseT format and Vanco product line?
While we released one of the first certified HDMI 2.1 cables last year, we didn't lose sight on the importance that HDBaseT plays. We've seen HDBaseT get utilized in more residential applications like home offices, outdoor displays and even whole-home AV distribution. The technology is very budget-friendly, so it's not surprising to see more integrators adopting it as a solution for the home. Vanco is preparing to launch a new flagship model extender utilizing uncompressed audio, video, ARC, eARC, KVM and control via HDBaseT 3.0.
How are integrators deploying Vanco's HDBaseT products in the residential market?
A lot of homeowners are really excited about current and next-gen HDMI feature sets. What they don't understand is, when they use extension technologies to carry those signals to an outdoor viewing area or from a rack room to a display, they may be losing some features they were hoping would level-up their entertainment experience. We designed our extension product line to make sure we have the right feature sets available for various applications — including virtually zero-latency extensions technologies that support today's richest HDR and immersive audio formats.
We were one of the first to market with an HDBaseT extender capable of passing 4K@60Hz with HDR10 and Dolby Vision using a virtually lossless compression with the EVEXHDB2. The upcoming EVEXHDB3 using the latest Valens chipset provides uncompressed content to be transmitted and received with zero latency, as the content was intended to be experienced. Add the ability to use eARC or ARC for audio and you have a truly dynamic solution.
As integrators look to their spring and summer projects, the extenders are key enabling technology for outdoor systems; having a way to distribute lossless audio and video over long distances is critical for any outdoor project.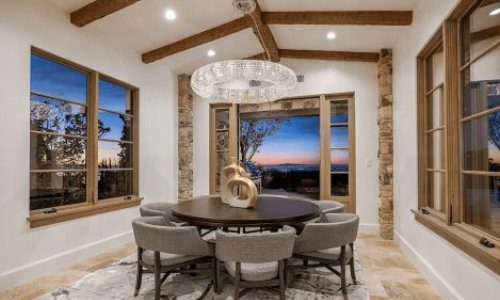 As a custom integrator, lighting is in demand. Effective communication, education and showcasing the value proposition of LED light fixtures in conjunction with integrative control systems are the keys to overcoming challenges and closing sales in this specialized market. Join us as we discuss the future of digital lighting and control with David Warfel from Light Can Help You and Patrick Laidlaw and Mark Moody from AiSPIRE.
Register Now! 
How can dealers take advantage of ARC/eARC in Vanco's HDBaseT products?
ARC is a valuable feature to work with when implementing systems that have smart TVs, along with soundbars or AVRs to provide additional options and flexibility to audio and video distribution. eARC takes the audio experience to a whole other level due to improvements in bandwidth and speed.
This will allow customers to listen to content in audio formats such as Dolby Atmos or DTS, which would have been limited when using ARC. Dealers will have another option to deliver high-quality audio formats that can help recreate the cinematic experience — with the right complementary AV products, of course.
Has Vanco employed Valens' new VS3000 chipset?
We're excited to roll out the new line that includes the new HDBaseT chipset. As we have been testing and preparing this new product, key performance factors are uncompressed and virtually latency-free AV content, ARC and eARC capabilities, KVM, bidirectional RS232 and IR control, and the ability to embed/de-embed audio.
Do you foresee integrators utilizing HDBaseT's ability to handle KVM functions for WFH and hybrid work environments?
Absolutely — especially when combined with a switch that allows them to toggle between multiple sources. Remote workers are doing far more compute-heavy tasks at home than they used to. Using a KVM switch, people who must work in multiple operating systems throughout the day or devote precious time to rendering — such as software developers, graphic designers or video editors — can quickly switch between a primary and backup machine using the same set or peripherals.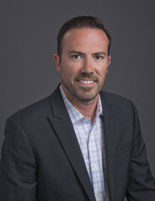 Many home spaces pull double or triple duty: office by day, homework station or entertainment center by night. A KVM switch allows family members to instantly switch between computers dedicated to work, school and gaming without compromising security or focus.
Does Vanco provide best practices on implementing HDBaseT vs. other solutions, such as AV-over-IP?
Vanco offers some extensive training on this topic, and we'll be rolling out new sessions as part of our dealer training portal. In these sessions, we go over recommendations for using the right product for the job based on budget, and how scalable the system needs to be for future growth and improvements.
We've also added to our live chat feature on our website, and in addition to offering technical support we now offer sales support too.
If you enjoyed this article and want to receive more valuable industry content like this, click here to sign up for our digital newsletters!