With all of the buzz surrounding the HDMI 2.1 format it is easy to overlook the latest version of HDBaseT. Powered by Valens' VS3000 chipset, Daniel Shwartzberg, director of technical solutions at Valens, is quick to point out that integrators can use HDBaseT for a range of applications in the home or in commercial settings.
Shwartzberg says the format's latest version utilizes HDBaseT's Spec 3, which was launched a couple of years ago. Spec 3 is said to offer 16 gigabit per second, along with 2 gigabit per second in the return direction, and Shwartzberg notes that HDBaseT's 16 gigabit per second bandwidth capabilities is the same as the 18Gbps offered by HDMI because of the way HDBaseT "packetizes" the data.
Where HDBaseT and HDMI differ he continues, is the distances the respective formats can respectively carry signals reliably.
"Unlike HDMI we are doing it over distances of 100 meters over a standard Cat 6a cable. We support all of the new HDR formats, including Dolby Vision. Spec 3 gives you full compatibility to carry full, uncompressed HDMI 2.0. There is no other long-reach technology that can do that," boasts Shwartzberg.
HDBaseT Offers Connectivity Versatility
According to Shwartzberg, typically what happens within the electronics industry is that once a new HDMI specification is announced it takes several years for the specification to become widely adopted.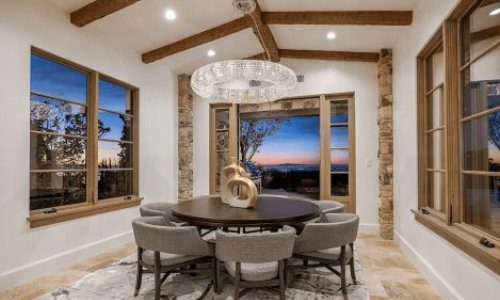 As a custom integrator, lighting is in demand. Effective communication, education and showcasing the value proposition of LED light fixtures in conjunction with integrative control systems are the keys to overcoming challenges and closing sales in this specialized market. Join us as we discuss the future of digital lighting and control with David Warfel from Light Can Help You and Patrick Laidlaw and Mark Moody from AiSPIRE.
Register Now! 
During this time period he says Valens (the company behind the HDBaseT format) will develop a solution for the latest HDMI format. In the meantime, he notes that integrators can use the current HDBaseT specification to meet whatever residential and commercial connectivity challenges they encounter.
"We will not expect to see a lot of HDMI 2.1 for another three to four years, and we'll be ready in that time frame," comments Shwartzberg.
"HDBaseT and the Valens chips are far more than a format for video. We can also carry gigabit Ethernet, we can carry audio, SPDIF, I2S, consumer IR, and all of this is on top of 100 watts DC power. It's not all about video. We are converging video, Ethernet, control, audio, USB 2.0 and power and that is where the uniqueness comes in vs HDMI. Those [HDMI] cables are also limited in the length they can carry."
Designed as a more advanced connectivity protocol for the residential and commercial professional integration markets, Shwartzberg says that HDBaseT is applicable to a range of systems beyond simple installations where it is not necessary.
Describing some of the usages that HDBaseT supports, Shwartzberg outlines examples such as digital signage, including outdoor display placement, sports stadiums, and over the past couple of years more unified communications (UC) systems are using HDBaseT for infrastructure. HDBaseT is also being used in homes for work home systems (WFH), and whole-house AV distribution.
Validating the versatility of the format he says that HDBaseT's ability to support KVM (keyboard, video, mouse) and USB allows its usage in the medical, transportation and industrial markets for use with computers.
In addition to HDBaseT's versatility, Shwartzberg underscores that HDBaseT Alliance's growing membership, including high-profile companies such as Crestron and Extron, and how these manufacturers are producing an array of products to extend audio, video, KVM, USB and power distances up to 100 meters.
"The truth is we have over 200 members in the HDBaseT Alliance. Pulse8, Crestron, Extron— these are some of the many companies creating HDBaseT-enabled switchers," he adds.
"The end devices, almost all of the projector vendors have [HDBaseT] inputs in their systems for long-reach video extension. So, HDbaseT provides them with a solution, display manufacturers also support HDBaseT. We've seen KVM extenders, cameras, there are many products on the market. What is great about HDBaseT's Valens chipsets is that they offer a range of features so vendors can choose a chip that suits their needs with functionality to meet price points. What is also good is that all the different versions of the specs and chipsets are interoperable—it is a plug-and-play technology. I can take a spec VS100 Spec 1 chip and I connect a VS3000 Spec 3 extender to it and I know they will work. I won't get 16Gbit per second, but it will work to the highest common denominator that both support, so I won't get a black screen either."
If you enjoyed this article and want to receive more valuable industry content like this, click here to sign up for our digital newsletters!