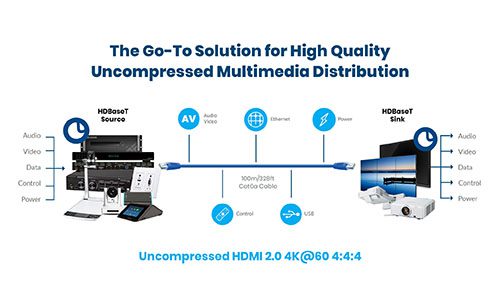 The VS3000 chip from Valens enables HDBaseT to carry HDMI 2.0 signals up to 100 meters, and it also supports 1G Ethernet, USB 2.0, control signals and power delivery
Oct 11, 2021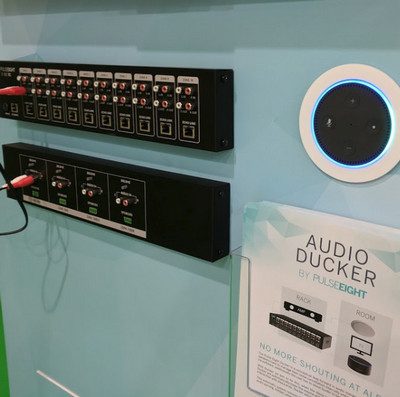 At ISE 2018, the HDMI-CEC geniuses at Pulse-Eight showed new Amazon Alexa audio matrix, NFC-enabled TV remote control, and first shipping 18 Gbps HDBaseT extender that supports 4K/60, HDR10, HDCP 2.2 and DSC compression scheme.
Feb 13, 2018
HDBaseT-IP and SDVoE are competing for long-distance AV-over-IP supremacy, with one having a big head start, and the other a recognized brand and strong legacy in HD video over Cat 5.
Dec 01, 2017
HDBaseT over IP, due out in June 2017, aims to maintain the HDBaseT protocol and encapsulate it over IP. See it at ISE 2017.
Feb 28, 2017