Dealers who have experienced even a whiff of The CEDIA Designer (formerly The Cinema Designer) recognize the software as a powerful home-theater design tool – crunching numbers and spitting out "technically correct" configurations for everything from screen size to speaker and furniture placement, along with documentation for dealers, end users, and relevant trades.
But those who really use the software exploit it as the ultimate marketing tool.
"It gives you a chance to have a useful conversation" with clients and trade partners, says Ian Trudgeon, director of Thinking Bricks, Ltd., a UK-based home-technology integration company that began testing TCD in 2016, when it had just a couple of home theaters under its belt.
Today, the integration company is about to launch a dedicated home-cinema division to boost its theater business from less than 20 percent of installations to a whole lot more … and a whole lot bigger and better.
The new focus is a far cry from just a couple of years ago when Thinking Bricks installed "theaters" in the £5,000 to £8,000 range ($6,500 to $10,400), with the simple aim of "putting a smile on people's face by giving them a bigger image than they would ordinarily get from a TV screen and bigger sound than they would get from a couple of speakers," Trudgeon tells CE Pro.
TCD In-Depth: Revolutionary Software Enables Custom Home Theater Design in Minutes, Not Weeks
As many integrators recognize, however, "when you work in an industry where you see other people and what they can achieve, you're driven to do better," Trudgeon says.
Doing better in home-theater design, he notes, entails "a lot of math." Lots and lots of math, even for "simple things" like the relationship between the sensitivity of a speaker and the amount of amplification required.
TCD performs all the calculations in the background, allowing dealers to make adjustments on the fly, all while the client or trade partner looks on.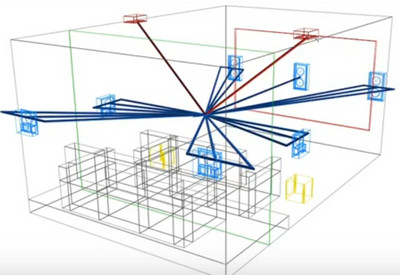 "By changing the brand of speaker or the sensitivity of the speaker [in the TCD software] you can give the client higher dB levels," Trudgeon explains. Looking at the placement of subwoofers, he adds, you can illustrate how additional subs will improve performance.
Particularly with more demanding clients, the TCD platform can help validate higher-end products – or more of them – recommended by dealers. The proof is in the dossiers provided by TCD, which reference industry standards and best practices developed or adopted by CEDIA, CTA [Consumer Technology Association] and other standards bodies.
"Look at these lines," Trudgeon explains to a make-believe client, pointing to a make-believe TCD report. "You can tell you need a beefier amp."
He says clients "start to see that you have done it correctly, and that's what justifies the proposal."
Engaging Clients: Have You Considered This?
TCD helps integrators like Thinking Bricks engage clients like never before. The software helps explain a cinema-room design – and the specified products and placement – without scaring the reticent client.
Making decisions together with clients also helps to build trust, thwart buyer's remorse, minimize profit-sapping do-overs, and build referrals.
In an hour-long video chat, Trudgeon walked me through a mock client consultation, illustrated with TCD tools.
Highlighting the subwoofers in one rendering, he says, "That's where the subwoofer is going in this particular room. It's just in front of the seating line. Did you want it there or did you want to move it over?"
It helps that dealers can "place" the virtual client anywhere in the virtual room rendered by TCD, providing an immersive, realistic theater experience.
"There's this little figure of a person sitting down," he shows me. "I can actually say, 'Okay, this is where you're going to sit in the room. This is how big the screen is going to appear from this seat. This is why we need to add a plinth to the second row, so that people can see over the top of each other."
"I can actually say, 'Okay, this is where you're going to sit in the room. This is how big the screen is going to appear from this seat.'"
— Ian Trudgeon, Thinking Bricks demo'ing TCD for CE Pro
The TCD visuals also provide dealers the opportunity to broach systems not directly related to audio, video, acoustical treatments and other obvious home-cinema fare.
Lighting is a great example, as Trudgeon illustrated (and sold me on, even without a home theater.) Pulling up an image of a dark space, he explained, "It looks quite dark in here. Have you had any thoughts about lighting?"
At this point, he "turned on" some lights to brighten up the virtual space, telling me, "Then you can talk to them about the fact that when they go to their local movie house, how does the light work there? When you walk into an IMAX theater, the logo is all blue for branding." (We could create a similar effect for your theater.)
"When you go to a movie house," he continues, "you have certain levels of lighting which actually helps your eyes adjust to the contrast on the screen, and helps you see the image better." (We can replicate that experience for you.)
Ultimately, you fall into conversations with clients that go something like this (with Trudgeon playing the role of salesman and client):
"I didn't know you could do that."
"Have you thought about this?"
"No we haven't."
"OK, maybe you should."
Befriending the Other Trades
The same thing goes for trade partners, including interior designers and architects that typically dread the technologist's encroachment on their elegant designs.
TCD software helps integrators persuade their partners that a home-theater project is designed with the client in mind, rather than as a monument to the dealer's ego.
"When we're working with other colleagues, we need to show them that we're as professional as they are, that we consider things as deeply as they do," says Trudgeon. "So you have these documents to show, 'Look, I am a professional. This is what I do for a living. I've got stuff in here that you would never have considered otherwise.'"
Similarly: "Look, I found you something that could go wrong in this room. Let's work together to try to find the solutions."
RELATED: CEDIA Acquires The Cinema Designer Home Theater Software
And: "This is the speaker configuration for the room, but I didn't include the subwoofer because I wanted your input."
Design partners (and clients alike) will respond to the science behind product selections and placement, Trudgeon says, describing some normal discourse between integrator and trade partner:
"If we're doing it by the numbers, this is where the speakers have to go. … This is why the screen costs £4,000. It's acoustically transparent because I'm putting all the speakers behind it."
"Why do you need to do that?"
"Because the room isn't wide enough for me to be able to spread them around the screen."
"Now I can see why things go in the room like that."
As Trudgeon explains, "Just being able to talk through a concept like that helps you identify what they don't or won't like before you start to do a more formal design."
Empowered by Thinking Bricks' early success with home-cinema rooms, the company is ready to take the next step with a dedicated theater division.
"It's a good business model," Trudgeon says. "Let's face it: Speakers, amplifiers, projectors, they're all profitable products to sell, and you are working in one room, and dedicating your time to that one particular room."
In his Own Words: Ian Trudgeon Describes Conversation with Client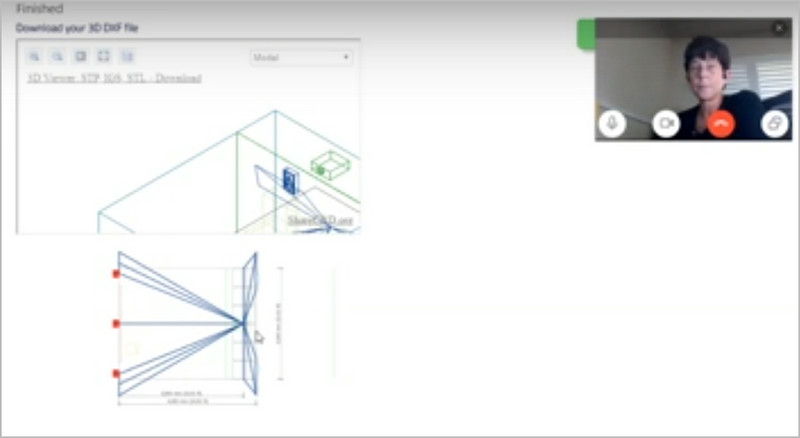 In this particular one they didn't like the idea that the projector needed to go directly above the seating position to be able to get the right throw ratio.
(Playing the client): "Won't it be noisy? It feels quite ominous sitting at the back of the room with this thing over the top of your head."
(Playing himself): "Okay, you can either put that projector into the room behind and just have it showing through the wall. Or you can box it off, or we put it closer to the ceiling …."
It enables you to start highlighting the solutions to what their problem is. Until you start to show them how the room comes together, they can't tell you what they do and don't like."
If you enjoyed this article and want to receive more valuable industry content like this, click here to sign up for our digital newsletters!