Unlike Vito "Don" Corleone, when Dave Silkin, principal of Plainview, N.Y.-based DSG Metro says, "I'm gonna make him an offer he can't refuse," New York area integrators are always happy to listen.
Silkin doesn't need Luca Brasi because the long-time industry veteran with decades of experience in the residential technology industry, runs one of the most successful and respected rep firms and distribution businesses in the custom installation market. Continuing his company's commitment to its dealers, which serve as the lifeblood of DSG Metro's loyal customer base, DSG Metro recently unveiled a newly redesigned showroom that is highlighted by a dedicated theater room that features Grimani Systems acoustical design and loudspeakers, 4K laser projection from Digital Projection, and a custom AcousticSmart theater design. Additionally, the main DSG Metro showroom includes a multichannel MSE Audio dARTS system, large-screen TVs and a large microLED video wall.
What makes the DSG Metro team stand out is it provides a full array of services that eclipses what many traditional manufacturer representatives provide and through the company's dedication to its customers, many of those integrators operate under a simple motto of, "In Dave we Trust."
DSG Metro Provides a Personal Touch
Jaded manufacturers and dealers point out that DSG Metro is a much different operation than most rep firms.
Michael Restrepo, owner of N.J.-based Restrepo Innovations, and one of the top integrators in the country, is a regular client of DSG Metro. Restrepo utilizes DSG Metro's wealth of services even though his company is in New Jersey. Through the support of DSG Metro, Restrepo says that Silkin and his team have helped his company grow and prosper in categories that he never envisioned his company entering.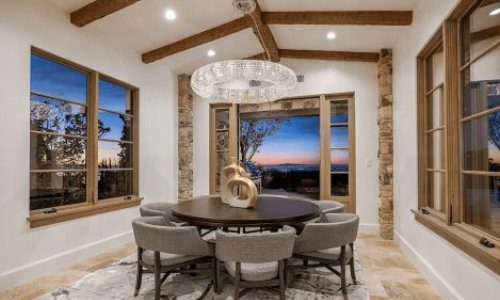 As a custom integrator, lighting is in demand. Effective communication, education and showcasing the value proposition of LED light fixtures in conjunction with integrative control systems are the keys to overcoming challenges and closing sales in this specialized market. Join us as we discuss the future of digital lighting and control with David Warfel from Light Can Help You and Patrick Laidlaw and Mark Moody from AiSPIRE.
Register Now! 
"I didn't sell theaters and Dave said why aren't you selling dealers, I said I sell Crestron. What selling theaters what it did it pushed me into concierge space, and it emphasized being a custom dealer. Dave took me through a journey from entry level, to mid fi to high end, as you go through learning the products, from Phase Technology to Grimani Systems and he has everything in between. He teaches the art of the demo and that helps us to sell and understand it," Restrepo points out.
"I have had customers drive 90 minutes to meet at Dave's and get a demo. The client never felt sold—they felt they were part of the process. That was during the pandemic. Dave opened up his showroom and let them be with the space. These relationships he fosters, he's the godfather of the industry, whether it's MSE, AcousticSmart, AWOL Vision, he brings them in front of you as you need. That's why I come from Jersey. He's a brother, friend, and partner, he is someone dealers' respect."
Richard Charschan of AcousticSmart, is a N.Y.-based full-service theater designer and a vendor partner of DSG Metro. Charschan says that he works with the DSG Metro staff because he wanted a partner that would be able to showcase the highest levels of home theater, while providing high levels of support to dealers.
Charschan emphasizes that through the efforts of DSG Metro and its other partners such as Digital Projection, Grimani Systems and others, there is now a theater space in the New York City area where dealers can go and bring their clients and not have to worry about the typical local issues.
"This is a showroom for all the dealers in the neighborhood, this is their showroom where they can use it as their own personal place. That is the main thing. People can sit in it … there aren't places like this in the New York City area," notes Charschan.
"The room has nine or 10 different seats and clients can figure out what is best for them, for their comfort and the look of their room. Dealers can now come in and bring clients and not have to worry about competitive issues. There are no egos here. We are here to help one another and to teach everyone how to take their theaters to the highest levels. We are passionate people and care about doing the job right."
In addition to the theater room, DSG Metro also redesigned its main showroom area space. This space now hosts a multichannel MSE dARTS active speaker system. Silkin explains he put the dARTS system in this room on purpose because it is a problem solver. Silkin says the room is filled with a lot of components, including other speakers, tables, equipment racks, a video wall and a door opening. Acoustically he stresses, the space is not good, but through the dARTS system his team can install a high-performance system that helps to overcome the challenges of placing AV systems in multipurpose rooms that aren't conducive to sound.
Supporting the introduction of the showroom space and the dARTS system, Kate Sipe from MSE Audio comments the recently held grand reopening was the second event that she's done with Silkin and the rest of the DSG Metro team. She states DSG Metro's events are a great way for her to meet new dealers and stay in touch with dealers she's worked with in the past.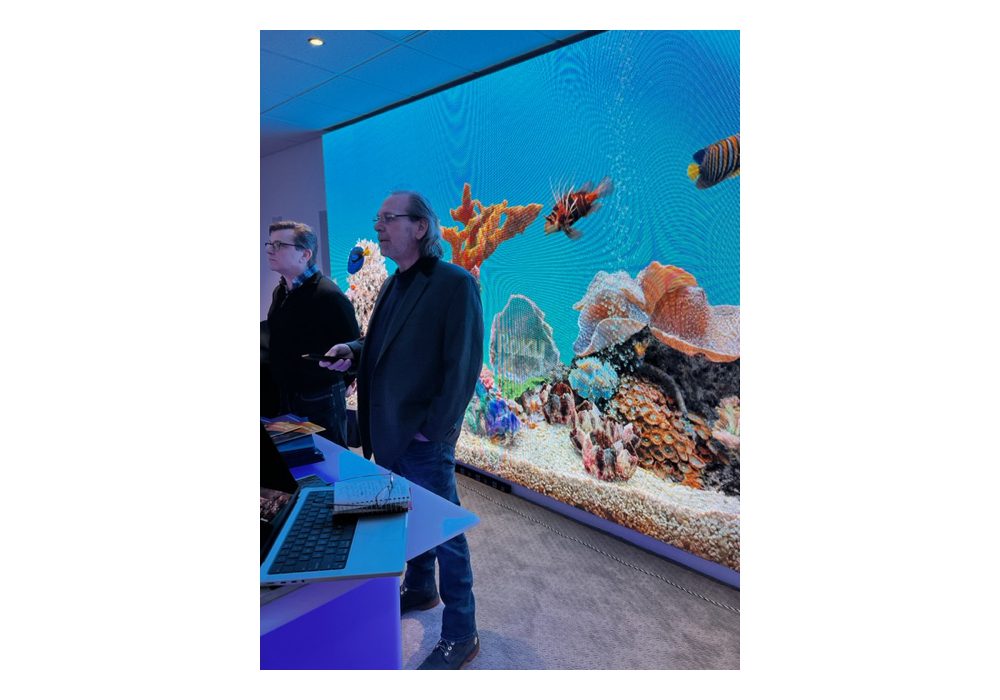 Dealer Success Stories Benefit Everyone
Elaborating on why he made a huge investment into his showroom space, Silkin stresses that because technology is always changing it is important for DSG Metro to keep pace so it can support its dealers with the latest products. Silkin comments the newly renovated theater is the third version of the space with the previous versions employing designs that were the best of what was available during the time of their installation.
One other reason why Silkin invested into his showroom is due to the increased demand the New York, New Jersey and Long Island region is experiencing for more advanced custom electronics solutions.
"Technology always changes. If it didn't change, we would probably be out of business. This is the third iteration of the theater. The third of the showroom itself. It is based on what was available to me and what is available now. I have more of a base for this business based on the business I've done since then," explains Silkin.
"I started with the dARTS systems, then I moved onto a RAVYA system. Now, sitting down with Richard Charschan and working with him it was a good timing and for Anthony [Grimani]. We wanted to build a better mousetrap. I wanted to do something that would help my business grow and my dealers too. Dealers that have listened to us and used the theater have entered into categories that they would not have been able to enter on their own. Having AcousticSmart, Grimani Speakers and Luxon [LED lighting], gave me the confidence to do the room and do the room right."
Validating the investment, Silkin continues with how the company has seen its theater business grow year-over-year and every time he steps the showroom space up to a new level that sales have positively responded. Silkin admits that it is easy to quantify the investment through the numbers, but the other reason the investment makes sense is the reaction the newly installed system elicits.
"People think I am crazy and now people come here and say this is the greatest thing they've ever saw. I did this for the dealers, if the dealers grow their business, I grow my business," emphasizes Silken.
"This exposes them to something they've never seen or heard before. They walked out of here today and said, 'I am going to get people to come here.' I was never a sales guy—I am a relationship guy. The dealers are my friends."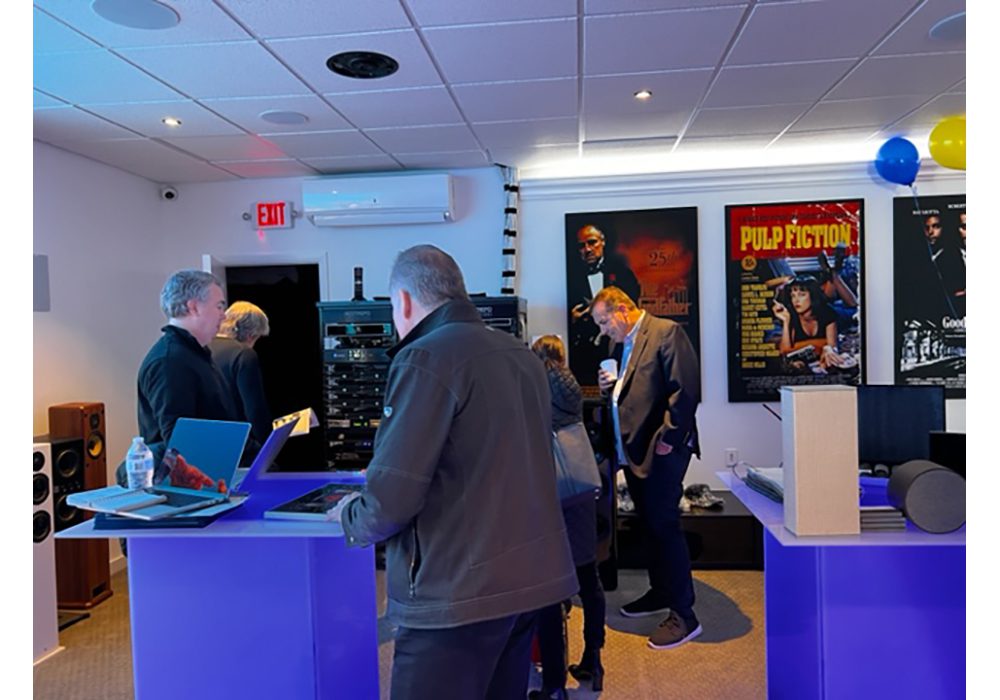 Making the move to the Grimani Systems design and components, everything started with meetings with Charschan, Jim Damm and the rest of the AcousticSmart team.
The discussions focused on aesthetics, functionality and system performance. To tackle the performance aspect of the system Silken flew out to the West Coast to meet with Grimani and see what his company had to offer. As the meetings with Grimani progressed, DSG Metro and Grimani Speakers eventually got to the point where Anthony [Grimani] had developed a design that included acoustics, speaker type and speaker placement.
Turning to the lighting portion of the design, Silkin worked with Mike Maciana from Invistech. Maciana collaborated with Damm, Mark Sorin, Silkin, and Restrepo Innovations to develop a lighting plan and the integration of a Crestron system. Silkin notes that he decided to use Crestron because of the popularity of the global company's control and automation solutions. He also admits that he and his company have no affiliation with Crestron.
With the installation completed the first round of system calibrations by Grimani Systems was done remotely and initially it was a 7.4.4 system. Eventually Anthony would fly out to Plainview once it was decided to add a set of rear speakers that were mounted adjacent to a newly installed Digital Projection E Series 4000 phosphor laser projector.
Summarizing the step up into the newly designed dedicated theater space, as well as his newly redesigned main showroom area, Silkin says both the Grimani Systems and MSE dARTS products highlight the best of today's home technology industry.
"The previous system, which we moved into our showroom does exactly what it is supposed to do. It is designed to … dARTS is designed to be great in a not so great room. So, we decided to put the dARTS system in the showroom which is not treated. It has a massive video wall, an open door and after the calibration the dARTS system sounds better in the showroom than in the theater," Silkin admits.
"dARTS has size limitations but with Grimani there are no limitations. Adding the Grimani system increased our ability to do bigger jobs and our dealers' ability to do bigger jobs. We still use dARTS to solve problems however."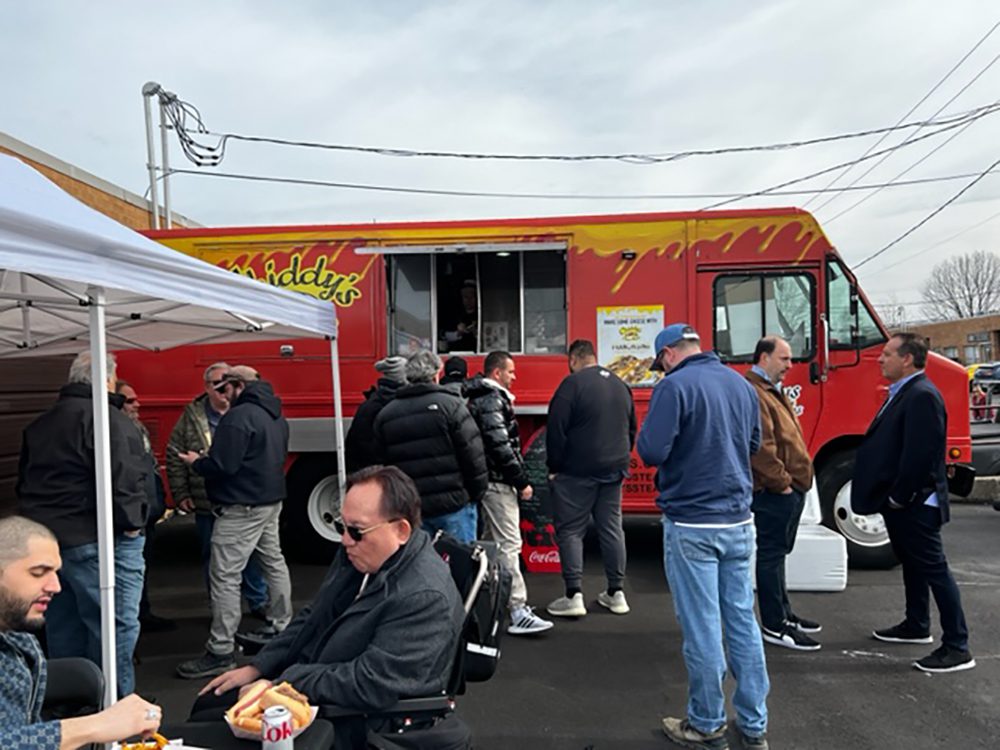 Now with the showroom redesign completed and the grand reopening event in the books, Silkin adds that he is just like the dealers that utilize DSG Metro. Over the years he's taken what he's learned as a professional musician—Silkin is a bass player—as well as a tenured manufacturer's representative and distributor and applied that knowledge and experience to better his business. He is also conscious of the feelings that music and movie enthusiasts strive for in choosing their systems and those feelings help him to stay excited about the custom installation industry.
"I think when I am watching a movie, I am a civilian just like the client and I am simply enjoying a great movie. That's what I have in common with the clients. When I am watching a concert video, I am listening to the mix and sometimes I can't help myself by asking is it balanced? Can I hear detail? Once I am comfortable and once, I get over my insanity of a great mix I can enjoy the concert," he says.
"Going back, that is what I have in common with everyone. When I am watching a Pink Floyd concert for example, I can't imagine what it would be like thinking back to when I was young and having access to a great system like these systems. If I did, I don't think I would have come back to school during the day."
More news from DSG Metro: Digital Sales Group Metro is MSE Audio's Residential Rep of the Year
If you enjoyed this article and want to receive more valuable industry content like this, click here to sign up for our digital newsletters!