SVS has quickly become a fan favorite with audio and home theater fans for developing a line of high performing, reasonably priced products. Adding to its product selection, the company has just announced its Prime Wireless Pro Speakers and Prime Wireless Pro SoundBase integrated amplifier.
SVS President and CEO Gary Yacoubian says the new Prime Wireless Pro Speakers offer homeowners more than just simply a pair of speakers or an amplifier. These products offer users features that are conducive everyday use regardless of the home environment.
"Prime Wireless Pro is a smart wireless ecosystem. There's a pair of powered speakers and there's an integrated amplifier—or it could be a source component," he explains.
"Basically, we tried to check every connectivity box there is, meaning it's [offers] high-resolution audio over Wi-Fi, it's [Apple] Airplay 2, its Google Cast to Android, and it [includes] analog to iPhone or iOS. HDMI connectivity direct connect via analog so it could be the world's greatest computer speaker. The HDMI connectivity lets it be a soundbar killer."
The company specifies the package as a pair of speakers that operate in a master/slave configuration with one speaker (the master) powering the slave speaker. The system's power is rated at 50 watts to each driver or 200 watts x 4. The driver complement includes 1-inch aluminum dome tweeters and 5.25-inch midrange drivers.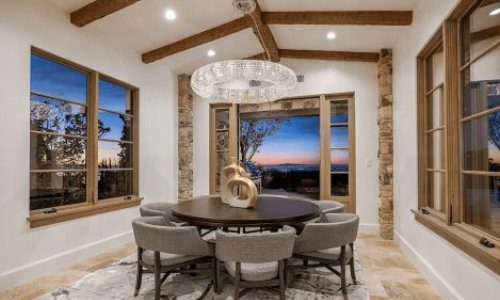 As a custom integrator, lighting is in demand. Effective communication, education and showcasing the value proposition of LED light fixtures in conjunction with integrative control systems are the keys to overcoming challenges and closing sales in this specialized market. Join us as we discuss the future of digital lighting and control with David Warfel from Light Can Help You and Patrick Laidlaw and Mark Moody from AiSPIRE.
Register Now! 
Supporting the speakers' digital capabilities, the Prime Wireless Pro powered speakers is a built-in 24-bit/192kHz DAC (digital to analog converter) and active digital crossover.
SVS also points out the speakers incorporate Bluetooth and Spotify Connect. All of these features, as well as Google Cast, Apple AirPlay 2 are available via the DTS Play-Fi app.
Externally, the speakers offer homeowners a classic industrial design that includes front-panel control options that are highlighted by an OLED display. The display communicates source, artist name, song title and volume settings. The front panel's backlit preset buttons provide instant access to sources, favorite playlists, streaming services and other features. The front-panel knobs allow uses to toggle between sources; adjust the display's brightness levels, and users can set volume levels.
The Midwest-based company adds that integrators can set the speakers up to serve as dedicated stereo speakers for music playback or they can be setup for applications such as work from home (WFH), gaming, AV or as a zone within a whole-house audio system.
SVS offers the Prime Wireless Pro Powered speakers in a choice of gloss black or gloss white finishes.
Prime Wireless Pro Soundbase Delivers 300 Watts of Power
In addition to the Prime Wireless Pro speakers, SVS has also introduced its new Prime Wireless Pro Soundbase.
The new Soundbase integrated amplifier is a smart component that combines amplification with high-resolution audio capabilities, and a choice of input options.
"High-res streaming has elevated the importance of sound quality to more people than ever before and users are hungry for a way to bring this experience to existing speakers," comments Yacoubian.
"SVS Prime Wireless Pro SoundBase fully delivers on the potential of high-res streaming while bringing speakers into the connected era with immersive, reference quality sound. Add the versatile connectivity and control options and it's a future-facing smart wireless integrated amplifier without compare."
The amp is specified to produce 300 watts of power from a Class D amplifier section, and it includes a 24-bit/192 DAC to support a range of digital audio activities that includes the playback of high-resolution audio.
Like the Prime Wireless Pro Speakers, the Soundbase includes Wi-Fi networking connections, Bluetooth, Apple Airplay 2, Google Cast, and Spotify Connect. Using the companion Play-Fi app, the amp also enables streaming audio through services such as Amazon Music, Pandora, iHeart, Qobuz, Sirius XM, YouTube, and TIDAL.
Other similarities the two products share include front-panel controls, an OLED display, and connection options such as HDMI, optical and line-in.
"I do think it is important to capture both aspect of the vision because a lot of times people think lifestyle products or application-driven products are just almost by definition not going to sound as great as products that don't think about lifestyle considerations, like a pair of passive full-range speakers with an amplifier and preamp that presumably should sound better," adds Yacoubian.
"But, in fact, we want to get measured against that in terms of sound quality, we want to get measured against your favorite pair of speakers with an integrated amplifier or an amplifier and a preamplifier, and we want to blow away your expectations. We do that with a very high performance DAC that allows us to decode digital files in their most pristine state, and then also because it's a very highly sophisticated digital solution we have a digital electronic crossover and four times 50-watt amplifier [the Prime Wireless Pro Speakers]."
To learn more about these products and SVS' entire product line, including its design philosophy check out this interview with SVS president and CEO Gary Yacoubian, and SVS vice president of marketing Nick Brown.
If you enjoyed this article and want to receive more valuable industry content like this, click here to sign up for our digital newsletters!