Stealth LineaResponse Invisible Speakers Let Customers See Savings, Not Grilles
Air-tight installs deploying Stealth Acoustics models help integrators deliver energy efficiency, code compliance benefits on resimercial jobs in particular.
Sponsored Content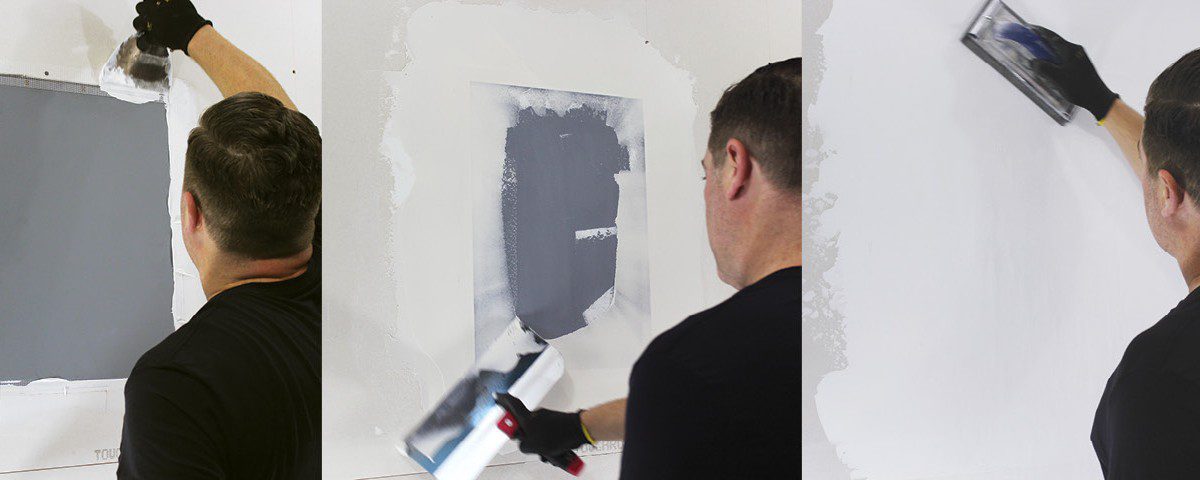 These days integrators can't overlook the impact of aesthetic demands on a project, but so-called "invisible loudspeakers" offer more installation advantages than you might think.
Invisible speaker specialist Stealth Acoustics' focus from the beginning was to create the highest performing, truly invisible speaker possible and not just another hole-in-the-wall speaker with an "invisible" grille," explains Brian Azzano, Stealth Acoustics' vice president.
Extensive R&D, patent filings, and seven generations of its LineaResponse speakers later, Stealth Acoustics remains ahead of the curve in performance and in invisibility … and also green tech, Azzano notes. Indeed, the latter consideration is an advantage of designing, spec'ing and installing invisible speakers as an architectural option that integrators might not be aware of, he says.
At the heart of every LineaResponse speaker is its FidelityGlass Advance radiating diaphragm, which enables integrators to deliver the myriad benefits of invisible speakers to both residential and commercial clients.
"This is what generates the industry-leading sound quality and wide dispersion Stealth speakers are known for. It is also what allows the speakers to be finished directly into a wall or ceiling for a completely invisible and completely sealed installation," Azzano says of the product engineering.
"The perimeter of the speaker is finished just like a wallboard seam with joint compound and tape. After sanding, texture and paint it becomes a seamless part of the wall or ceiling; completely invisible."
Aesthetically, invisible speakers have gained favor among Stealth Acoustics dealers' homeowner customers, Azzano says, but with resimercial/commercial projects becoming more common for integrators the "completely sealed" aspect is increasingly important.
Invisible Speakers Positively Impact Partner Relationships
For years, AV integrators have chosen Stealth speakers for their sound quality and performance, while interior designers — whose influence on custom projects has grown significantly in recent years — have chosen Stealth speakers for their invisibility and flexibility.
These days, more architects and contractors are requesting LineaResponse speakers for their air-tight installation capability, which those custom industry partners and clients meet today's energy efficiency building regulations.
"As modern commercial and residential building codes push for more energy efficiency, builders must choose green solutions at every stage of a project; from planning and construction down to the finishing details of lighting and sound systems," Azzano explains.
"Traditional in-wall/ceiling speakers are no longer an acceptable choice because they penetrate into wall/ceiling cavities allowing uncontrolled airflow that negatively impacts air exchange efficiency ratings."
Many in-wall speaker manufacturers do not offer solutions to control this air loss and builders must resort to additional mitigation solutions and third-party products to achieve an installation that will meet code requirements, he adds.
"Stealth speakers are an out-of-the-box solution to this problem because they offer a 100% air-tight installation — on top of their performance and complete invisibility," Azzano says.
"Additionally, by installing LineaResponse speakers with the optional MBA or MBX back boxes, they achieve a plenum rating allowing them to meet fire codes that may also be in place."
Stealth LineaResponse Addresses Resimercial/Commercial Applications
Because there is no exchange of air between the framing cavity and the room LineaResponse speakers are also ideal for "clean room" installations. Again, integrators serving resimercial clientele can offer education and reasons invisible solutions should be considered, Azzano says.

LineaResponse constant-voltage (70V – 100V) speakers can be deployed for paging systems, background music, or for sound masking applications in locations such as electronics manufacturing facilities or medical operating rooms where dust or contaminate build up on a speaker grille may pose a risk and controlling airflow is critical, he suggests.
"Stealth Acoustics is committed to working with owners, designers, and contractors to create spaces that fulfill functionality goals without sacrificing performance or aesthetics," Azzano says.
"While quality sound reproduction is paramount, the ability of our LineaResponse speakers to maintain an airtight installation makes them an easy choice anywhere a no-compromise audio solution is needed. Ultimately, it's the home and business owners who choose Stealth LineaResponse invisible speakers to fill their spaces with clear sound and see savings, not speaker grilles!"