Audio Interiors is a 38-year-old integrator strategically based in Hauppauge on Long Island, N.Y., with an affluent client base that stretches from the Hamptons to New York City. The company's business has expanded over the years from just audio and video to run the gamut of smart home solutions, with a focus on high-end residential.
The company boasts 6,000+ clients in its portfolio thanks to its long history, and "many of those clients are constantly referring us to others including designers and builders, so we're in a good position with that," says Neil Greenberg, director, Audio Interiors.
Having many clients that often work with interior designers and architects for Audio Interiors to collaborate with, unobtrusive technology is key to the integrator's ability to cater to homeowners' needs. And within that category, invisible speakers are a big deal.
"It's a significant part of our business, because today just like most of our sound systems are hidden away in a rack or some place where you don't see it, people don't really want to see speakers on walls or ceilings anymore," Greenberg comments.
"I would actually extend that to say in many cases people don't even want to see controls on the walls anymore. … Now the whole concept is to keep it as clean as possible and not have anything on the wall other than maybe lighting and shade control."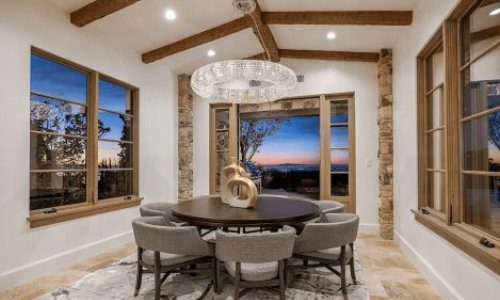 As a custom integrator, lighting is in demand. Effective communication, education and showcasing the value proposition of LED light fixtures in conjunction with integrative control systems are the keys to overcoming challenges and closing sales in this specialized market. Join us as we discuss the future of digital lighting and control with David Warfel from Light Can Help You and Patrick Laidlaw and Mark Moody from AiSPIRE.
Register Now! 
Toward that end, Greenberg says the trend to totally invisible speakers has been "tremendous" over the past five years especially. Audio Interiors has a range of loudspeaker solutions in its portfolio, and to address the invisible speaker demand one of its go-to brands is Stealth Acoustics.
He says a common question from customers is, what happens if a speaker breaks or needs repair, considering how it's installed. Greenberg says the reliability of invisible speakers like those from Stealth Acoustics is rock solid, "as good or better than conventional speakers" – if anything's happened over the years it's been due to atypical circumstances.
"Truthfully, we've never had any speakers break on their own," Greenberg says. "The only times we ever had a damaged speaker was when there was a leak caused by something else, and we also had one situation where somebody was trying to install a video camera and drilled through the speaker to try to pass the wire through."
Stealth Acoustics' Full-Range Sound Is Music to Everyone's Ears
Greenberg says one reason Stealth Acoustics has become a favorite of Audio Interiors' is that the company did away with the velum that products would use to be placed over the speaker before it could be plastered and sanded. The installation process from years back with other invisible speaker products was more complex prior to Stealth, Greenberg says.
He says as long as integrators take care to read the instructions, the installation process for invisible speakers is not difficult, with some best practices to keep in mind.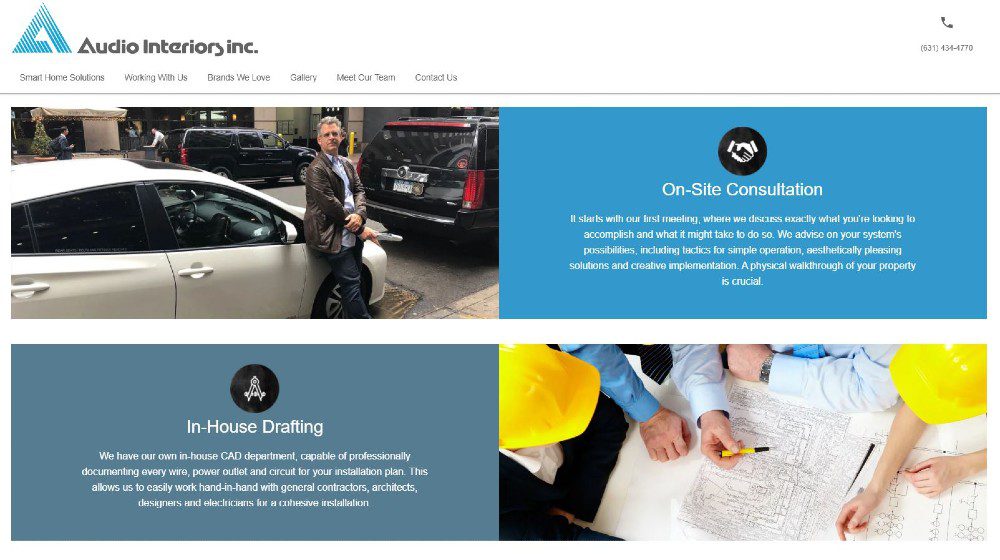 "You don't want the speaker too deeply installed in the wall," and you should get it so you're left with the least amount of coating/compound on the speaker, Greenberg adds. But overall, he says if installers follow the directions and videos that are available to them, installation of invisible speakers should be straightforward and reliable – good news for installers looking to ingratiate themselves with design-minded clientele.
"Guaranteed that it sounds great and works perfectly," he says of the results if everything else is followed.
Greenberg says the combination of installation and technical capabilities that separate Stealth Acoustics' invisible speakers offerings came from the minds of engineers who had a sound installation background, he notes. Stealth leverages that experience and expertise to deliver full-range output from an invisible form factor, which is a huge benefit for installers.
"They had a great background in how to install product and they came up with just a fantastic invisible speaker that actually has a full-range woofer attached right to the back of the board," he says. "They're one of the few speakers, invisible, on the market that actually can produce a reasonably good quality of bass on their own without a subwoofer.
"Amazingly, their LR6g, which is their smallest product with their smallest woofer – even that speaker has a really, really good bass quality," Greenberg adds.
He says other products in this category will sound fine for the midrange and high frequencies, but can't match the full-range tonality of Stealth speaker will, in Audio Interiors' experience of working with several speaker manufacturers.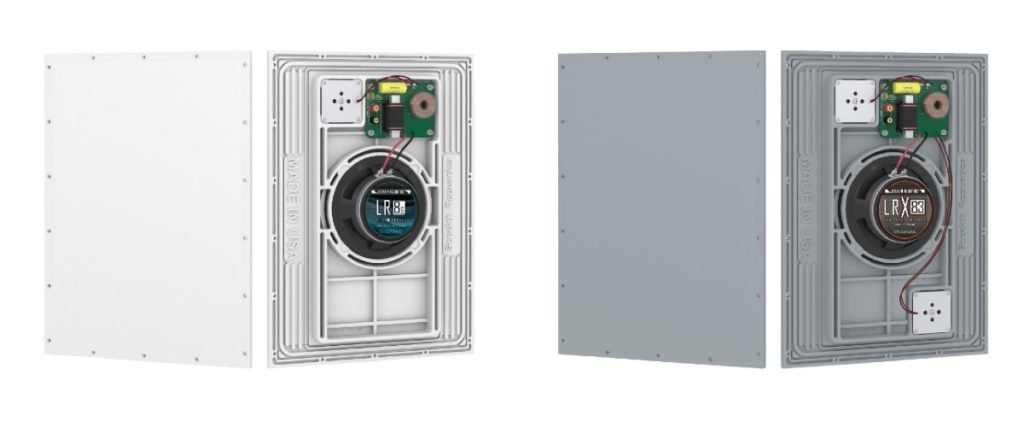 "It doesn't matter what product we use – starting with the LR6g, up to the [LR]8g and now their newest products [LRX], they all deliver a lot of value when you consider that you don't really even need to add a subwoofer to most rooms," Greenberg explains.
Of course, that doesn't mean dealers can't add subwoofer attachment sales to multiroom audio systems, but Audio Interiors knows it can rely on Stealth to speed up that job perhaps without compromising on performance.
Invisible Speakers Help Overcome Room Design Obstacles
Greenberg notes there's a bonus to the installation benefits when using invisible speaker beyond the aesthetics angle and being able to install full-range solutions without requiring subwoofers. Installers know how the infrastructure of a home can be pesky when it comes to distributed audio, where wiring and loudspeaker placement may need to compete with wall structures … but not as much if you can't see where the speakers are actually located.
That comes in handy for Audio Interiors in the large-scale properties it uses dozens of speakers for on a multiroom audio job.
"One thing that's an amazing bonus of doing a room with so many speakers is that, invariably when you are laying out your speaker arrangement and you're using conventional, visible speakers there's going to be a joist, there's going to be a sprinkler head, there's going to be some plumbing … there's going to be something in that ceiling that prevents you from getting the perfect layout – you know, four speakers, six speakers … getting six to line up perfectly is like winning the lottery," Greenberg says. "The last thing you want the builder to do is start reframing the house."
With a Stealth Acoustics speaker, he says, the installer can say the speaker might be a few inches off from center, but the owner will never see it and won't notice the difference in sound.
"So it kind of just gives you that capability to tweak the placement without messing up the entire pattern," he says of a distributed audio system loudspeaker install.
"You're also competing sometimes against light fixtures, where they have to be spot on to light a room to look symmetrical and be perfect," Greenberg says of another factor that will take precedence over speaker considerations in the eyes of a designer, architect, builder. "When you have Stealth, you're kind of just, 'OK, you're lights are placed – now we're going to place our speakers around the lights.' So it's very forgiving.
"It gives the designer a great amount of freedom to tweak it in and make it perfect, and in the end you'll never see it."
If you enjoyed this article and want to receive more valuable industry content like this, click here to sign up for our digital newsletters!