Are you looking for the ultimate interior design-friendly product, something that makes an inherently impactful demo, enables you to generate more labor revenue, and fits in well with one of your most popular system applications?
If you raised your hand to all of the above, look no further than invisible loudspeakers – it's literally a hidden opportunity for integrators.
Just take it from Maxicon, a Miami-based integrator that specs invisible speakers into 100% of its projects, according to co-owner and sales manager Andres Klein.
Klein's firm has enjoyed consistent 20% year-over-year growth in recent times, Klein notes, and one solution that's been consistently in Maxicon's portfolio is the invisible speaker lineup from Stealth Acoustics.
The company, which was founded 15 years ago, has been offering invisible speakers as a home theater and multiroom audio solution for about a dozen years, Klein says.

Total Tech Summit is where the integration industry elite gather. It's your chance to build rock solid industry connections to grow your firm and advance your career. We invite you to apply today for a free trip to join us in Orlando October 26-28, 2022.
Apply now!
Maxicon began offering the solution, which has been a specialty of Stealth Acoustics' custom-channel offerings, as a differentiator for its well-heeled south Florida clientele. It turns out offering invisible speakers provides some very real benefits for both the customer and integrator.
Importantly, using speakers that install completely flush in the drywall and are mudded and painted over so that not even a hint of grille is showing, is a big hit with the high-style design community and customers Maxicon serves.
Invisible Speakers Address Aesthetics & Providing Performance
"We've been selling invisible sound for probably 12 years. It's been a long, long road since we started," Klein says.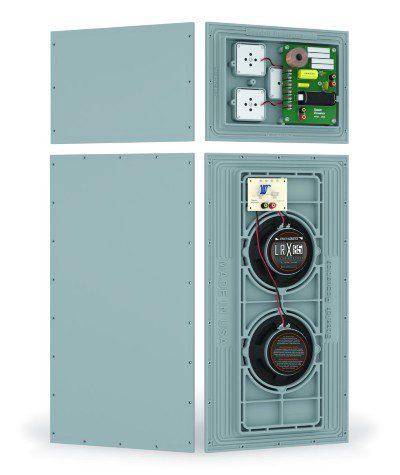 "We wanted it to differentiate ourselves with a product that we know specifiers love and the women of the house love – presenting to them was very easy. But we needed to convince the people [looking for] performance … do you think I'm going to lose if I go with this particular speaker?"
Maxicon has found that the sound quality of Stealth Acoustics' invisible speakers – which come in the company's LineaResponse X, G and B (LRX, LRG and BG) families of three-way and two-way full-range speaker and subwoofer models – speaks for itself.
Showroom demos effectively resonate with customers when they listen to music and inevitably learn that it's not coming from the speakers they think it is, but instead from nowhere they can see.
"That's where having a showroom came into play, for people to be able to listen to Stealth," Klein says. "There's no doubt every customer wants to reach that level of invisible technology, they want that sound to come out of nowhere."
For the ProSource dealer, enlisting Stealth Acoustics enables Klein and the company to underscore the narrative of the integrator as custom provider. There's a reason it's an experience that costs more than DIY.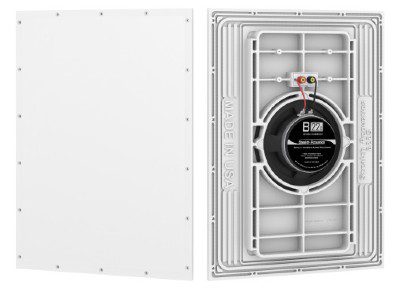 "It's given us opportunity – easier education [for customers] because products are available, and there's better understanding on why use performance products instead of retail products," he explains. "Our customers appreciate that more."
3X Labor & Installation Revenue to Be Earned
Klein says Maxicon projects always include at least a zone or two of audio featuring invisible speakers, and when a specifier or client sees what the audio "looks like" compared with the various stylish lighting fixtures in particular, it becomes a no-brainer to include them in more areas. Many projects end up with as much as 80% of the audio being invisible, while entire theaters including Atmos configurations can have invisible surround sound.
He says integrators need to overcome a misconception of additional difficulty during installation. On the contrary, Klein says Maxicon manages to "make three times more money installing invisible speakers, not only on the products but on the labor."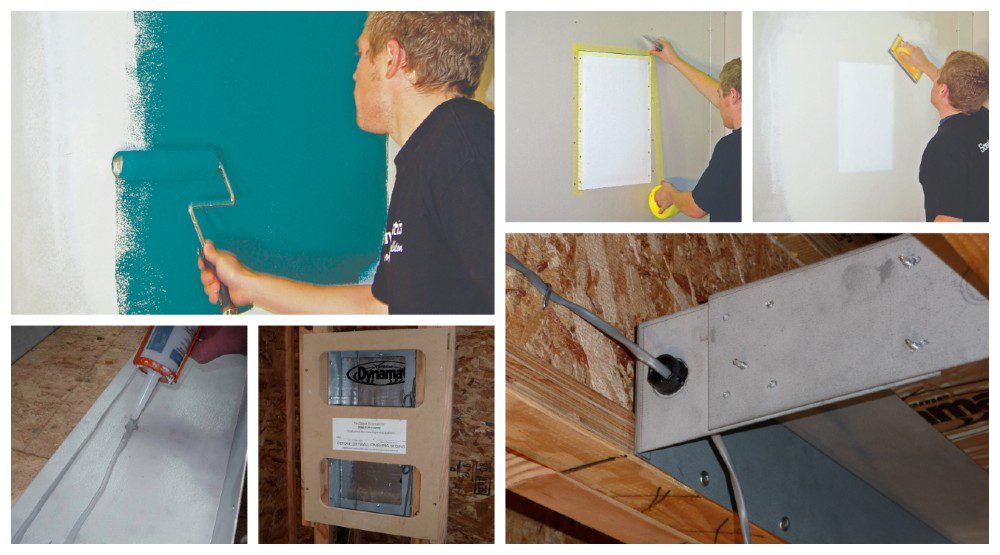 Sure, there's more precision required and practice will ensure higher quality results for technicians to master the invisible speaker installation process, Klein admits. But once they're proficient, the jobs aren't much more challenging than a traditional architectural loudspeaker installation.
"We've put together a process to make sure every installation goes well – this is where years of selling invisible speakers comes in," Klein says. "Framing for us is important – we have a team that knows how to frame speakers particularly well, and we have our own patching work. But we've also worked directly with our general contractors and their drywall team to teach them to do the scheme of the speakers so it's perfectly fine and to achieve a level-5 finish.
"In reality, the only kind of additional thing you're doing is framing a back box," he adds. "It turns out to be more profit for us. It's an additional piece, it's additional labor, and at the end of the day it provides us the opportunity to do things in a very modern high-end house."
Inroads with Interior Designers, Architects
Indeed, in a design-minded market such as south Florida – where Maxicon's residential business is split about 70% traditional single-family homes and 30% condos/townhomes, many of the high-rise variety – maintaining a modern aesthetic is key. Klein doesn't want anything to draw attention away from ceiling's lighting feature, which is the star of the technology show in many instances.
Maxicon has fostered important relationships with interior designers, architects and lighting designers. And guess what? They don't want to see speaker grilles.
It's not something integrators haven't heard before. But catering to those folks who can bring more business is likely worth testing out.
"If the technology's not invisible they don't want to talk about it," he says of those trades. "They get scared because there's a lighting fixture that might cost $300 to $900 and right next to it we have a [speaker] grille, which doesn't add to their experience."
Maxicon can say Stealth Acoustics has helped win over specifiers. Some even have a Stealth system in their own homes to "show" off.
"They have become a viral voice for our invisible solutions, and I can tell you this is an automatic specification," Klein says. "It's adding a lot of value to their design – we don't have to do much after that."
He cites one instance in which Maxicon brought an architect and designer to a job site. The owners wanted to renovate a huge, open great room into an entertainment space and Maxicon installed Stealth Acoustics for the audio accompanying a projection system.
"The architect loved it so much it's now part of every design he brings to his customers – so now that particular great room has probably been replicated about 10 times already since we installed it," Klein remarks.
"The idea that customers can use that space for music, for video and it's all invisible – because the projector, projection screen [when not in use] and sound is 100% invisible – provides a very unique experience."