On the heels of announcing five new SpeakerCraft subwoofers last week, Nortek Control is introducing four new Proficient subwoofers for integrators who purchase through distribution.
The new models bring the total number of Proficient subwoofers to nine, aiming to cover multiple audio applications.
The new subwoofers leverage the engineering and design of Sunfire subwoofers and enable integrators to select from value-driven models to high-end units. The new Proficient subwoofers join the Proficient Protege Series and are available worldwide from authorized distributors.
The Proficient subwoofers expand on the Sunfire subwoofer designs to a build a "new level of sound and performance across every model," according to the company. Triple drivers offer rich, deep bass which is suited for home theaters and any room where music and sound are enjoyed.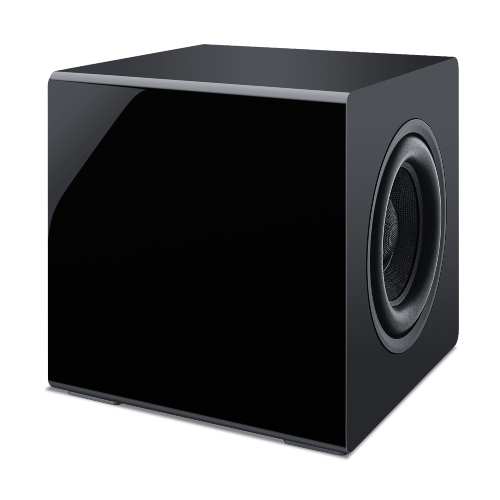 In the Proficient Reference Series, the FTEQ-12 Subwoofer is the new flagship model, offering "thrilling bass and power, impeccable sound and expert craftsmanship," says the company. The FTEQ-12 features dual active Kevlar High Back-EMF drivers that are mounted in an opposed configuration to cancel cabinet vibrations and transfer all energy into the room for high bass output. Each driver is powered by its own 1,000-watt amplifier enabling the subwoofer to play frequencies down to 17Hz. The unit has a piano black lacquer finish.
In this updated Wage & Salary Report, you'll find out results for salaried occupational categories broken down by 14 regions of the U.S. & Canada. Uncover valuable information about where your company stacks up when it comes to paying your important people by
downloading your free copy today!
The newly expanded Proficient Signature Series includes three subwoofer models, the FRS-8, FRS-10 and FRS-12. These Proficient FRS Signature Series Subwoofers offer elegance and performance in a space-efficient, high-powered design with a piano black lacquer finish, says the company. The Proficient FRS Subwoofer models feature High-Excursion Fiberglass Cones that measure 8-, 10- and 12-inches based on the model. All provide automated setup which makes it fast and easy to configure the EQ settings with the brand-new Proficient Sub Station app, and automatically correct for acoustic room anomalies.
"With today's exciting growth opportunities in home entertainment and home theater environments, the expansion of our Proficient line with the legendary power of Sunfire subwoofers, will help our distributors and their dealers maximize sales and consumer satisfaction," says Richard Pugnier, vice president of marketing at Nortek Control. "This is a direct result of our recent streamlined brand strategy that takes the finest audio technologies we have and packs them into our next generation of subwoofers for the distribution channel. This means that more people now have access to the finest sound technology available, and the CI community is best equipped as clients seek to maximize their home entertainment."
Jeff Shaw, senior director of product management for Nortek Control, adds, "In addition to their design, rich bass and audio quality, we have maximized flexibility of every new Proficient Subwoofer with our optional wireless audio kit and new Sub Station Mobile App. This allows dealers the total freedom to place them anywhere in a room to create a heart-pounding, totally immersive listening experience."
The Proficient Protege, Signature and Reference Series Subwoofers are available in June and July from authorized Proficient distributors. Dealers can obtain pricing information from their local distributor. To gain access, Distributors can request access to the Nortek Control PRO Portal by contacting PRO@nortekcontrol.com.