Another quarter… another record for Sonos (NASDAQ: SONO) in terms of both revenues and profits. The company reported $645.6 million in Q1 revenues, a 15% increase year over year. The quarter represented the company's 16th consecutive quarter with revenue growth. Based on the strong sales numbers, Sonos upped its forecast for 2021 to between 17% and 21% growth versus its previous outlook of 11% to 15% growth.
CEO Patrick Spence specifically pointed to the strong direct-to-consumer sales by Sonos, particularly during the holiday time period.
"Thanks to our innovative products, our ability to expand gross margins and our continued operating expense leverage. This is a strong proof point to the profitability and sustainability of our model," Spence told investors.
Meanwhile, profits also soared. The company delivered a record 25.8% adjusted EBITDA margin of $166 million. That is a 78% increase in profit from the same quarter last year ($93 million).
"This is our most profitable quarter ever," says CFO Brittany Bagley.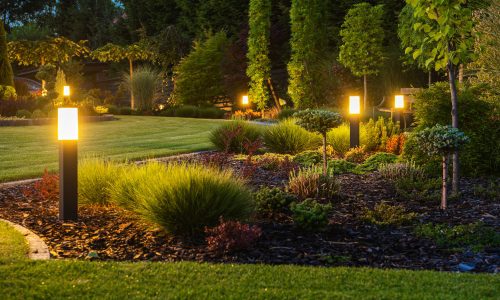 We are thrilled to present a lecture topic that delves into the connection between light and our surroundings, exploring how landscape lighting can transform a space from ordinary to extraordinary. Our keynote speaker, Janet Lennox Moyer, will share her extensive knowledge on the complexities of landscape lighting in design, commissioning, and maintenance and provide participants with the tools to identify good versus bad practices and techniques. Join us for an enlightening session that will unlock the secrets to success in landscape lighting design with one of the industry's most respected experts, Janet Lennox Moyer.
Register Now! 
Specifically, Sonos speaker revenue was up 13% year-over-year, driven in part by the continued success of Arc and Move. Meanwhile custom channel sales were also up an impressive 59%, according to Bagley.
The company has also almost completed its transition of all its manufacturing to Malaysia but expects there could be some supply chain issues later in the year, specifically with the Arc, Amp and Move products.
Bagley reports that Sonos ended the first quarter with $678 million in cash, which puts us in a strong position to invest organically in its business, pursue M&A and return capital to shareholders through authorized share repurchases.
Eddie Lazarus, Chief Legal Officer at Sonos, also gave investors an update on two legal battles the company has ongoing against Google for alleged patent violations. One case involving five patent disputes is in the International Trade Commission with a pending trial date of February 22. Lazarus expects a preliminary decision out of the ITC in early May. A second case is in the Western District of Texas and it involves five completely different patents. And that case is expected to go to what's called a Markman Hearing in July of this year where certain patent terms are defined. He says that case is scheduled for trial in June of 2022.
If you enjoyed this article and want to receive more valuable industry content like this, click here to sign up for our digital newsletters!