While a previous patent infringement lawsuit remains pending, wireless audio pioneer Sonos has filed another lawsuit against Google alleging infringement on additional U.S. patents.
Back in January 2020, Sonos filed suit in U.S. District Court for the Central District of California, alleging the search engine behemoth/smart home provider infringed upon five of the company's 750+ patents granted since its founding in 2002.
Now Sonos is citing five other U.S. patents it alleges Google has also infringed upon – nos. 9,219,460; 9,344,206; 9,967,615; 10,469,966; and 10,779,033 – according to a lawsuit against Google filed Sept. 29 in the U.S. District Court for the Western District of Texas – Waco Division (read the full 87-page filing on scribd).
In the January lawsuit, Sonos cited patent nos. 8,588,949; 9,195,258; 9,129,959; 10,209,953; and 10,439,896, which addressed "fundamental aspects" of wireless whole-home audio system products such as setting up a playback device on a wireless LAN; managing and controlling groups of playback devices; and syncing playback within groups of devices.
In the latest lawsuit, Sonos notes the January 2020 complaint asked the U.S. International Trade Commission (ITC) "to institute an investigation into Google's unlawful importation into and sale in the United States of infringing products," which include Google Audio Players (such as various Chromecast, Home and Nest products) plus infringing hardware controllers (phones, tablets, laptops) and apps.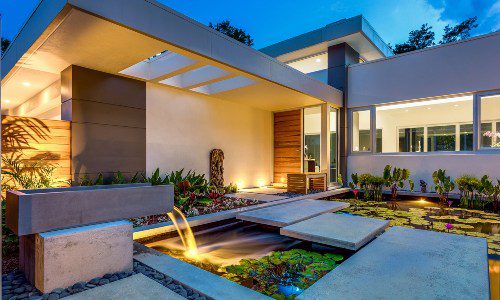 Landscape and architectural lighting create a magical and elegant ambiance for homeowners. The outdoor lighting industry has always been a phenomenal one and continues to grow in popularity. Now is the ideal time to learn more about this rapidly growing and highly profitable industry. Join our panel of esteemed lighting experts that will dive into why it's time for integrators to rethink their role in the outdoor lighting industry.
Register Now! 
Latest Suit Covers Cloud-Based Streaming, 'Zone Scenes' & Room EQ
The ITC investigation has been pending, but "Google has continued to increase its infringement," according to Sonos in the Sept. 29 filing. Sonos points to press reports of new Google products that expand upon incorporation of those aspects cited in the January suit.
"In the face of Google's unrelenting infringement, Sonos has no choice but to bring this suit," the Sept. 29 complaint states. "In this action, Sonos asserts patents that are not at issue in the ITC or the related district court action. Sonos is also accusing Google's Wireless Audio System of infringing different patented features than are at issue in either of those actions."
Toward that end, among the innovations Sonos points to in the patents Google allegedly infringed upon in its latest suit are key aspects related to: streaming music from a cloud-based service to a media playback system; creating, managing and invoking "zone scenes" to configure how multiple audio players work together; and dynamically adjusting the equalization of a playback device based on its environment.
Regarding streaming from cloud-based service via a smartphone to an audio playback system, for instance, "Sonos was well ahead of the field when it began to develop these inventions in 2011," the company states.
"At a time years before Google released its first Chromecast product, Sonos envisioned a novel experience of continuous and intuitive control of a user's entire streaming listening experience, across multiple networked devices, including smart phones and/or smart speakers. … This paradigm is now fundamental across the entire streaming industry as user expectations of continuous listening experiences have continued to converge with Sonos's vision."
Google Market Dominance, Discount Offers Detrimental to Sonos
Moreover, the lawsuit continues, the combination of Google's ability as a dominant search engine provider and advertiser as well as consumer data collector enables it to drive users to toward buying more streaming subscriptions (of its own Google Play Music and YouTube Music, for example) and retail purchases through its audio systems, according to Sonos.
That, combined with the ability to offer consumers products at discount pricing as a "loss leader" has helped Google continue to generate billions of dollars, and at the expense of Sonos.
"Google's infringement – and its strategy to sell its infringing products at a loss to develop alternative revenue streams – has caused significant damage to Sonos," the company alleges.
"For example, the Google Home Mini predatorily implemented Sonos's valuable patented technology into an all-in-one wireless multi-room product that Google sells at a highly subsidized price point or even gives away for free," Sonos notes, citing a Spotify Premium promotion that included the Google smart speaker.
If you enjoyed this article and want to receive more valuable industry content like this, click here to sign up for our digital newsletters!