In a "David vs Goliath" type of confrontation, Sonos testified against the influx of tech giants Amazon and Google into the smart home market with the U.S. Senate serving as the battleground.
On June 15, Eddie Lazarus, chief legal officer, Sonos, Inc., testified in front of the Senate Committee on the Judiciary Subcommittee on Competition Policy, Antitrust and Consumer Rights on the practices of the companies in the smart-speaker category. 
Ryan McCrate, an associate general counsel would represent Amazon, and public policy specialist Wilson White spoke for Google. Lazarus reviewed the history of the founding of Sonos back in 2002, and how the company's goal was to provide a new audio listening experience for consumers that was more user friendly than traditional passive speakers wired to amps and receivers. His testimony was laying the groundwork for the alleged patent violations by Amazon and Google that have come since.
"Many companies now tout how they let you stream the same music to different speakers in different rooms of your house, or stream different music to different rooms, or play music at different volumes in different places, or pair speakers in stereo. Years before the Amazons and Googles thought about home audio, Sonos invented and patented each of those delightful features of a modern home audio system — and many other cool features too," boasted Lazarus.
"In this way, Sonos was putting 'smarts' into the home years before the idea of a 'smart home' became a part of the lexicon. Our innovation is reflected in our portfolio of over 1,000 patents issued in the U.S. alone, a number that continues to grow every year as we invest heavily in new audio experiences."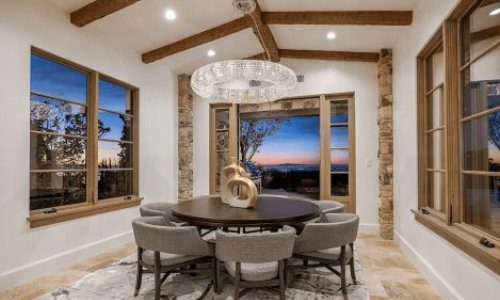 As a custom integrator, lighting is in demand. Effective communication, education and showcasing the value proposition of LED light fixtures in conjunction with integrative control systems are the keys to overcoming challenges and closing sales in this specialized market. Join us as we discuss the future of digital lighting and control with David Warfel from Light Can Help You and Patrick Laidlaw and Mark Moody from AiSPIRE.
Register Now! 
Today, he continued, Sonos employs approximately 1,500 people, and its products are in more than 11 million homes. Through its product line he stressed, Sonos offers more than 100 streaming services, including popular providers such as Spotify, Apple Music, Amazon Music, and YouTube Music.
Moreover, he emphasized, Sonos also provides users with the choice of Amazon Alexa and Google Assistant voice assistant technologies.
Sonos Warns of Google, Amazon Monopoly
Projecting on where the smart-speaker market could be heading, Lazarus went on to estimate that without the federal government setting guidelines for manufacturers, the smart-speaker category could become monopolized.
"We see two possible futures for the smart home. In the first scenario—resulting from the current trajectory we're on—every smart home will be controlled by one of a few dominant companies, Google, Amazon, or perhaps Apple or Facebook will squeeze in too. These behemoths will exert overwhelming control over the direction of innovation and what new ideas make it to market, ultimately replicating a market structure that history tells us inhibits innovation and competition. Consumer choice will also wither. Consumers will find themselves channeled into the siloed ecosystems of a Google or an Amazon in a self-reinforcing dynamic of network fueled dominance," theorizes Lazarus.
"In an alternative scenario, revamped antitrust law and enforcement level and broaden the playing field. The second future is one in which companies like Sonos and countless others innovate and bring novel experiences to customers. A multitude of companies will compete based on the merits of their products and services, with the best ideas rising to the top. Consumers will enjoy greater choice not merely to choose alternatives to the systems provided by the dominant companies, but also to mix and match seamlessly among their and other offerings. We believe that Congress has a vital role to play in determining which future we create. Due to strong network effects, technology markets can tip quickly. So, time is short."
Smart Home Front-and-Center During Congressional Antitrust Hearings
As part of his testimony, Lazarus explained basics of today's smart homes with smart devices such as phones, as well as touchpanels and remote controls serving as the interfaces for lighting, heating and security systems.
Speculating, Lazarus noted that for large companies such as Google and Amazon the smart home presents an opportunity and a threat.
"The threat is that if other companies were to be successful in the smart home space — and in particular if they were successful with controller devices that connect directly to the internet — they might stand between the dominant companies and customers. The opportunity for these companies is to dominate yet another important consumer market and, even more critically, to use their smart home systems to collect vast amounts of consumer data which can be monetized on their already dominant and enormously profitable platforms," he stated.
"As it happens, the stickiest product in the smart home space is the voice-enabled smart speaker. One reason for this is that people love music and often use smart speakers for that purpose. Spread around the house, such speakers also give consumers easy access to the internet [for example, to check the weather or ask a question] without being tethered to a device such as a phone."
Lazarus asserted during the antitrust hearings this is where Sonos comes into the picture. He went on to refer back to when the company introduced its voice enabled Sonos One smart speaker back in 2017.
Going further with his antitrust testimony, Lazarus said a common strategy by Google and Amazon is to flood the market with similar products that are sold at lower prices. He then emphasized that because these companies can afford to lose money on their smart-speaker products through their dominance in other industries, and as a result they can come to dominate a category such as smart speakers through this practice to protect their interests.
All of this he concluded during his statements to the Antitrust committee that these actions have brought the smart-home speaker market to its current state where Amazon and Google control approximately 85% of the category.
"This is terrible for innovative dynamics because it hamstrings those companies that have better products that cannot be sold at a loss and consumers lose. In addition to protecting the future profits of their dominant products and services, cross-subsidization ultimately will result in the same anticompetitive effects as "traditional" below-cost predatory pricing; prices are sure to go up once these dominant companies have driven the other companies out of the market and reduced competition," commented Lazarus.
"The problem is a familiar one from other settings. Take the example of Gmail and Google Photos. Google attracted hundreds of millions of customers to Gmail by offering it for free, wresting away email from email providers who competed on a variety of features. It did the same with Google photos. In 2019, once a number of competitors had tanked, Google began charging Gmail customers who "exceeded" their storage limit. In the same vein, just this month, Google announced it would charge for Google Photos. Now these customers are effectively locked into these services, and Google has not surprisingly generated a lucrative recurring revenue stream, estimated at billions of dollars a year."
More news from Sonos: Sonos Confident of Victory in Google Patent Lawsuit
If you enjoyed this article and want to receive more valuable industry content like this, click here to sign up for our digital newsletters!