There are certain terms or buzzwords that are commonly associated with popular products or technologies—or soon-to-be popular products and technologies. Topping today's list for many people is the term 'smart home.'
It can mean a lot of things depending on who is asked, but typically the smart home umbrella covers items such as basic home automation, home security, lighting and shades.
As the public continues to learn more about these technologies and embrace smart home concepts, integrators will be in position to take advantage of consumers' hunger to employ many solutions that enhance their lives. One of the first brands the general public will learn about in their smart home research is Nest. As a result, integrators that offer the Nest Pro line of products will be in position to leverage the increasing demand for these products and technologies from a recognized brand.
How Integrators Can Use Nest Pro to Drive System Sales
Gene LaNois, director of pro and enterprise channels for the Americas, Google, says that consumers are increasingly understanding how multiple smart home products can integrate together, compared to the days when the smart home was a single product. Now, he continues, homeowners are finding they can get a video doorbell, a connected thermostat and smart door lock—an array of products—all within a single system to work together seamlessly under a single interface.
"People are realizing that a lot of devices all within a single ecosystem or multiple manufacturers [operating on a single platform] can actually provide some great lifestyle advantages," states LaNois.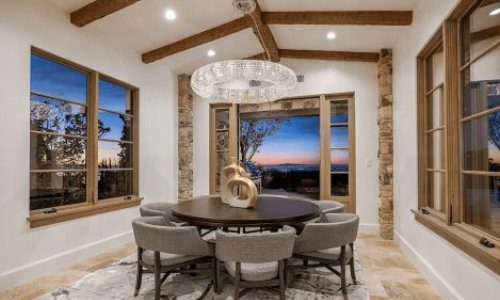 As a custom integrator, lighting is in demand. Effective communication, education and showcasing the value proposition of LED light fixtures in conjunction with integrative control systems are the keys to overcoming challenges and closing sales in this specialized market. Join us as we discuss the future of digital lighting and control with David Warfel from Light Can Help You and Patrick Laidlaw and Mark Moody from AiSPIRE.
Register Now! 
"So, people are truly learning what a smart home is. The opportunity for integrators right now is that we've moved from these single product consumers to what I'll call 'solution-based consumers' that want a multitude of products that all work together. They want a door lock, a video doorbell, a display, an assistant all under the same ecosystem."
Some of the ways that integrators can propose using smart home technologies and complete ecosystems, LaNois says, is by stressing to homeowners how they include the ability to address network, security and lifestyle needs.  A good example he explains can be found with the installation of video doorbells. Homeowners can get peace-of-mind with these products through their ability to monitor the front door for deliveries, visitors and a range of events all by using an app. That peace-of-mind is an asset that integrators can easily deliver consistently to their clients he says.
Elaborating on the convenience these unified smart home systems provide, LaNois stresses today's smart homes deliver on the promise of smart home technologies that consumers were originally guaranteed back during the early stages of the category.
"There is an expectation by the consumer. The consumer is contacting Nest Pro to guide them on what the different opportunities that the products can do. When I say product, it might have been focused on whatever they thought of first—thermostat, door lock; a camera, but it's their ability to understand they can integrate with another product, I think is the expectation," he comments.
"That is where the [custom installation] business is really moving to. I always talk about consumers. They say they want a smart home. A smart home is an idea in their head of having multiple things working together. They just may not know exactly what that entails for product or integrations. This is where the challenge is, but it's also an opportunity for Nest Pro dealers."
Support Means More than Just Products
Understanding the needs of integrators in the custom installation market, LaNois says that one of the issues Google Nest Pro has prioritized is its dealer exclusivity.
LaNois underscores that while some of the products within the Nest ecosystem are turnkey for DIY (do-it-yourself) consumer installation, the Pro line is vastly different. He says the Pro products have different model numbers, different packaging, and they are supported with longer warranties than the consumer products.
Additionally, unlike the consumer products, the Pro line is also sold exclusively through industry partners such as ADI, Snap One and WAVE. He stresses these products will not be found in any retail channel.
Coinciding with the exclusivity that Google Nest Pro provides integrators, LaNois notes the intangible support the product line provides is the brand awareness that Google Nest offers.
"We know there's high recognition with the Google and Nest brands. It's thought of as high technology, high quality level," he says.
"So, I think that contractors making sure that they notify their consumers that they are a registered Nest Pro [dealer] might be a point of differentiation. If they are competing against other integrators, it's just another level of brand recognition that they can use in their business."
Circling back to some of his earlier points, Nest Pro, he affirms, offers the ability for integrators to unify a large product line, including Wi-Fi components, thermostats, assistants and more under a single app.
"It's about showing the consumer everything that is available to them," LaNois points out.
"Our Nest Pro website for Nest Pros or even just using the Google Store or the app itself. If they have the products in their home and being able to show everything that they're doing on their own. I think it really lends an opportunity where a consumer would say, 'oh, I didn't realize … I'd really like to have that.' I think it's an opportunity to grow sales by using the whole [Nest Pro] portfolio."
More news from Nest Pro: Google Nest Partnership Helps Spur ADT Revenues
If you enjoyed this article and want to receive more valuable industry content like this, click here to sign up for our digital newsletters!