With activities that range from work from home (WFH) to streaming media taking place in residences, network performance has never been more important. Access Networks is responding to the networking needs of homeowners through the evolution of its suite of products that are highlighted by the launch of the direct-to-customer Parasol support program that's now bundled inside its advanced Custom Core networking system.
Parasol's technology, which runs on Snap One's OvrC platform, enables integrators to offer their customers 24/7/365 support and service. Through the new partnership Access Networks states that customers will benefit from an improved Wi-Fi experience and the comprehensive support of their entire connected home.
"Parasol changes the game for the end-user experience, considerably," says Bryce Nordstrand, vice president of managed services at Snap One.
"It is a powerful and efficient way to provide end-users direct access to extremely knowledgeable networking technicians. They get the priceless peace of mind that their home networks are fully monitored 24/7 and common issues that can immobilize a network are resolved quickly before they escalate into bigger problems. Systems integrators benefit, too. Less downtime of their installed networks and resolution without a truck roll streamlines workflow and keeps customers happy while enabling them to focus on other important aspects of their business." 
Through solutions such as Parasol Support, Parasol has become one of the market's fastest growing remote support companies powering more than 500 home technology companies worldwide. According to Access Networks, Pararsol solves issues in a single interaction 70% of the time and agents are available 24/7/365 via phone, email, chat, or text.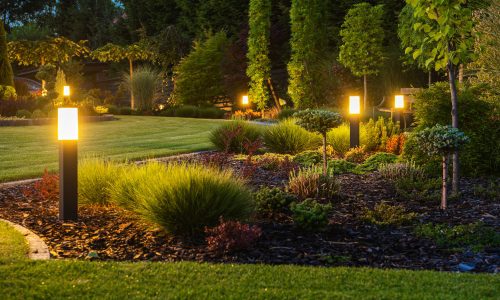 We are thrilled to present a lecture topic that delves into the connection between light and our surroundings, exploring how landscape lighting can transform a space from ordinary to extraordinary. Our keynote speaker, Janet Lennox Moyer, will share her extensive knowledge on the complexities of landscape lighting in design, commissioning, and maintenance and provide participants with the tools to identify good versus bad practices and techniques. Join us for an enlightening session that will unlock the secrets to success in landscape lighting design with one of the industry's most respected experts, Janet Lennox Moyer.
Register Now! 
"Parasol is excited to partner with Access Networks," adds Ted Bremekamp, director of operations,Parasol.
"We've worked with them informally for years, so the chance to formalize the relationship between our two companies means that integrators and homeowners alike are the true winners with our ability to be more proactive."
More news from Access Networks: Snap One to Debut Array of New Products at CEDIA Expo
If you enjoyed this article and want to receive more valuable industry content like this, click here to sign up for our digital newsletters!