Klipsch Sales Rise Stunning 90% in Q2
Klipsch parent VOXX Int'l reports amazing growth in Premium Audio due to pandemic demand. Stock skyrockets in response.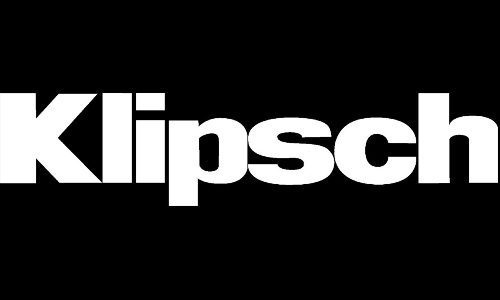 VOXX International Corp. (NASDAQ: VOXX) stunned Wall St. with its Fiscal 2021 Q2 and first half results showing strong growth in revenue and in profit, led by its Klipsch brand. Overall, the company's Fiscal 2021 second-quarter sales rose 42% and gross margins were up a mindblowing 340%. The company spun from a loss in FY 2019 to a $13.9 million profit. Wall St. is reacting positively, with VOXX stock up 23% over the past 24 hours.
The turnaround was led by the company's Premium Audio products, which includes Klipsch, which already had a 19% sales increase in Q1. Its total consumer electronics segment net sales were $95 million as compared to $63 million, an increase of $32 million or 50.7%. Premium Audio product sales of $69.3 million increased by $31.2 million or 81.8%, as compared to $38.1 million, driven by higher sales of premium home theater systems, subwoofers, and the newly introduced premium wireless computer speaker systems, as well as expanded distribution and new product introductions. Other consumer electronics product sales of $25.7 million increased by $0.8 million or 3.1%, as compared to $24.9 million, due to higher demand for and sales of hook-up and Do It Yourself ("DIY") products.
Pat Lavelle, president and CEO of VOXX, noted in a conference call to investors, "Klipsch in particular is poised for its best year in its history."
He continued, "We had a strong second quarter, both in terms of sales and profitability and our outlook looks promising. Premium Audio product sales are growing and should increase significantly with expanded distribution, our new alliance with Onkyo and Pioneer, and new products coming to market."
The Q2 numbers from VOXX do not include any revenues from the Onkyo, Pioneer and Integra distribution deal that was achieved in July. Those brands are also part of the company's Premium Audio group. VOXX has set up a new subsidiary to market and distribute those products.
The company set up additional distribution pre-COVID, which helped as many retailers, including Best Buy, shut down during the pandemic. Consolidated sales for its Premium Audio brands were up 80%.
"Keep in mind, Best Buy, a key customer, only reopened at the end of June and we grew in spite of this. They are now back up and we have several programs slated in the second half of the year," says Lavelle.
"Consumers who were shut in looked to create a better environment for entertainment or work from home, thus creating higher demand, which has been able to expand overall assortment at many of these new outlets. Premium audio grew by double digits as an industry, and we believe this is sustainable. These high-end products are essential in today's home for movies, gaming, home, gym, outdoor. The future is bright because we've expanded the core premium audience that we believe will continue to upgrade, replace and add on in the future."