Interview: CasaTunes CEO Discusses Sonos Integration, Amazon Alexa Compatibility
CasaTunes CEO David Krinker talks with CE Pro about the reasons integrators may want to include Sonos products in CasaTunes multiroom audio systems and how CasaTunes can be retrofitted into existing systems.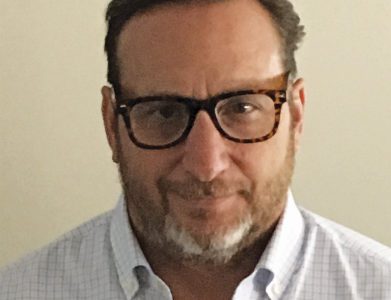 CE Pro recently spoke with David Krinker, CEO of CasaTunes, to discuss how the company is integrating Sonos into CasaTunes systems, how integrators can configure these systems, and more.
---
CasaTunes offers its own line of music streamers, but the company recently announced that Sonos integration would be built into its servers and systems. Why would custom integrators want to go outside of the CasaTunes product line to include Sonos products in CasaTunes multiroom audio systems?
First, CasaTunes streamers differ from your typical streamers, because they include intelligent multiroom audio control. This allows our streamers to control many third-party audio distribution systems or matrix switches, without using a home automation or control system.
The two reasons dealers should consider adding Sonos products to a CasaTunes multiroom solution are for additional music services and simple expandability. By adding a Sonos Connect device dealers gain access to all the music services Sonos offers, including music services for commercial installations.
To expand an existing multiroom system, dealers can simply add one or more Sonos speakers, and CasaTunes will automatically discover and seamlessly integrate these into a whole-house audio system.
This is a great option when an existing system is already maxed out, or you want to add music in hard-to-wire places.
---
From the setup perspective, what is required for dealers to integrate Sonos into a CasaTunes system?
Setup is a three-step process. First, set up the Sonos Connect device (and any Sonos speakers). Next, physically connect the audio output from the Sonos Connect device to an input source on the matrix.
Finally, use the CasaTunes Setup Utility (CasaSetup) to configure the newly added Sonos Connect source. The whole setup process can be accomplished in just a few minutes.
Dealers can add more than one Sonos Connect device if they require additional Sonos streams.
---
Can integrators retrofit existing systems?
Retrofits are a breeze, just add a two-, three- or five-stream CasaTunes Intelligent Music Server to control your existing audio distribution system or matrix switch, and one Sonos Connect device to the matrix.
CasaTunes provides intelligent multiroom audio control for many popular current and legacy audio distribution systems, including those from: Acurus, Audio Authority, Axium, CasaTunes, Day-ton Audio, Leviton/HAI, Legrand/Nuvo, Monoprice, Russound, RTI, SpeakerCraft and Vanco Pulse Audio.
---
How do integrators configure control of these Sonos/CasaTunes systems; can they integrate into third-party control systems?
CasaTunes creates, supports and maintains drivers for RTI, Control4, URC, HDL, Key Digital Compass Control, and has built-in support for Lutron.
---
Are voice control options available to homeowners that purchase the Sonos/CasaTunes systems?
CasaTunes currently works with Amazon Alexa, and provides its own Alexa Skill for CasaTunes.
---
Can integrators utilize Sonos powered speakers such as a Play:3 and Playbar soundbar in other zones of an installed whole-house audio system?
Yes, once a Sonos Connect is installed, CasaTunes automatically discovers all the Sonos devices and speakers and configures these as additional rooms in the home.
Homeowners can listen to the same music on any combination of matrix powered rooms and Sonos speakers. They can easily group rooms, change group volume and select music using the CasaTunes Apps.
---
Are there commercial audio installation opportunities with these systems for integrators who have customers in environments such as bars, restaurants, and retail stores?
Yes, by adding a Sonos Connect to the matrix, dealers have access to a wide range of business music services provided by Sonos, including; Canopy, Custom Channels, JukeBoxy, Hotel Radio.fm, Mood:Media, QSCI, Rockbot, SiriusXM, SoundMachine and storePlay.
Many of these providers offer curated music for businesses to better connect with their customers.