Integration firm Gravity Tech helped one Canadian homeowner achieve his dream of creating the perfect home theater themed around his favorite media properties thanks to tons of high-end tech.
There's entertainment, and then there's entertainment. For one Transformers and superhero fan in Hamilton, Ontario, Canada, home entertainment is both an 8-foot-tall Optimus Prime that lights up and talks upon opening the door to the home theater and having an infinite number of TV sources available at a touch of button — from any of the three buildings that make up his home. The goal was to have an AV ecosystem that eliminated the need for each building to have its own dedicated rack of sources, video matrixing, and network equipment.
For integration firm Gravity Tech, the first step was uniting the network infrastructure for all three buildings with fiber and installing three stacked Luxul AM24 switches for centralized network management. The real innovation the system design required, however, was an AV distribution system that could leverage the network and scale as needed.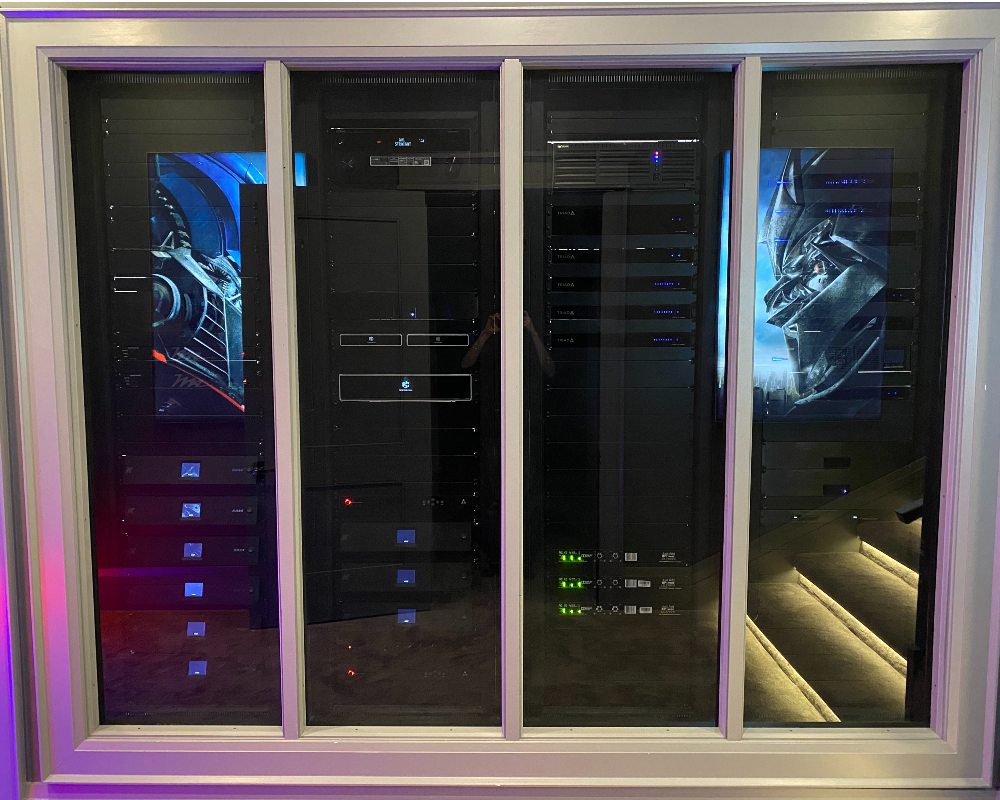 Sources were plentiful: two cable boxes, a network video recorder, three apple TVs, two Android boxes, and a Kaleidescape premium home movie system. Endpoints were Samsung QLED 4K displays, Sony 900 Series 4K LED displays, Samsung Frame TVs, a high-end 5K UHD Barco Loki CinemaScope projector in the home theater, and — whatever the homeowner have his eye on next.
"The homeowner wanted to keep the system minimal but ready for the next big thing, so we recommended Just Add Power, showing him that everything is now running over your network. You don't have to pull as much cable, put copper between the buildings. Plus, you can scale your displays and your sources infinitely," says Blake Wismer, owner and operator of Gravity Tech.
Before the most recent AV project began, Gravity Tech troubleshot some IP dropout issues that were caused by name configurations in the display system. Resolving that challenge opened the door to expansion and leveraging Just Add Power even further.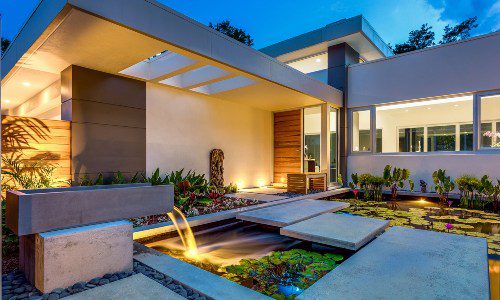 Landscape and architectural lighting create a magical and elegant ambiance for homeowners. The outdoor lighting industry has always been a phenomenal one and continues to grow in popularity. Now is the ideal time to learn more about this rapidly growing and highly profitable industry. Join our panel of esteemed lighting experts that will dive into why it's time for integrators to rethink their role in the outdoor lighting industry.
Register Now! 
"Just Add Power is used by Disney, Boston Pizza, and several sports teams," says Wismer. "I started installing Just Add Power since 2017. Since that time, I know if there's ever a problem on a project, it's never Just Add Power. It's solid."
Gravity Tech Provides Homeowner Ability to Transform Home Theater Via Upgrades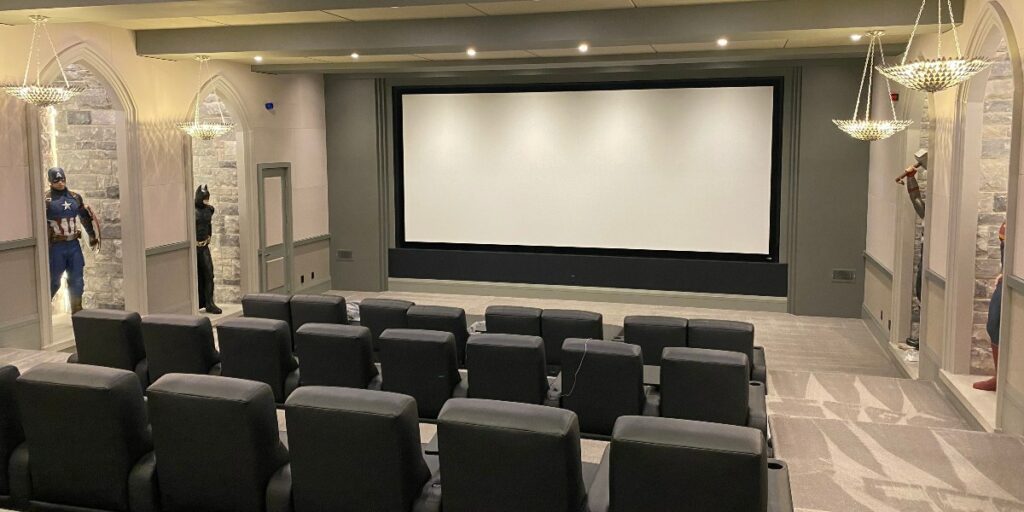 Utilizing the company's products gave Gravity Tech the ability to allow any source that's located in the main house to be distributed across all the client's TVs, making it incredibly simple to grow the system. For example, when the homeowner decided to add a second TV in the gym, Wismer only had to install a Just Add Power receiver on the back and plug in the network cable for the homeowner to be able to watch any one of his sources.
"Being able to manipulate the HDCP is very powerful too," he continued. "I run into that when clients want to keep an old TV with lower resolutions. Now I can do that without having to add a scaler to the bid to help accommodate that handshake and with ensure less points of failure."
Just Add Power also enabled simultaneous source distribution, allowing users to move around from room to room and watch the same show or movie. From an integration perspective, Wismer says the platform dramatically speeds up the configuration and testing process, which can be completed by a single technician without being tied into the network switch.
"If the homeowner decides one or two years down the road to add more displays or sources, he can add without any headache to get it done," says Wismer. A good thing too: "He's thinking about putting a video wall in his home theater. It's all prewired for it now, so whenever he's ready, we can do it."
Click here to see more photos of this truly unique home theater!
This article was last updated 04.04.23.
If you enjoyed this article and want to receive more valuable industry content like this, click here to sign up for our digital newsletters!