At one point or another, the avid sports fan will run into this issue: they simply can't find where to watch sports. With more and more consumers opting to cut the cord and ditch cable, the content streaming economy is exploding with services like Netflix, Hulu, Disney+, Paramount+, Peacock and more. These streaming services have become massive businesses with millions of subscribers, and many of them are taking live sports along for the ride.
However, the live sports streaming landscape is fragmented, and consumers are finding it challenging to simply find out how to watch their favorite teams. Take, for example, the fact that Thursday Night Football games are now exclusively on Amazon Prime, whereas on Sunday or Monday, games are on a variety of other platforms, including Peacock, Paramount+, Fox Sports, ESPN and others.
To dig into this, the Digital Entertainment Group held a CEDIA Expo 2023 panel moderated by DEG senior adviser Marc Finer, that explored challenges faced by streaming platforms and how integrators can be valuable partners.
Finer, citing recent Nielsen research, says video streaming has reached an all-time high this year, capturing nearly 40% of all television viewers, far exceeding the amount of people viewing broadcast television. This is leading to an explosion in video streaming services.
The Fragmented Live Sports Streaming Landscape
However, there are some issues in the content streaming market, notably fragmentation, Finer says, adding that the number of video services in the average household is peaking around four.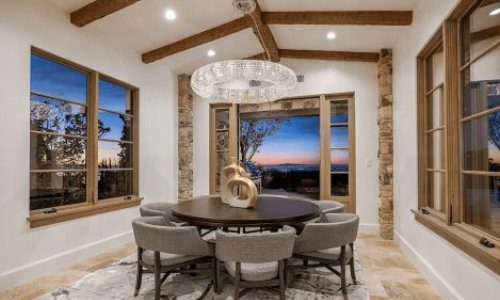 As a custom integrator, lighting is in demand. Effective communication, education and showcasing the value proposition of LED light fixtures in conjunction with integrative control systems are the keys to overcoming challenges and closing sales in this specialized market. Join us as we discuss the future of digital lighting and control with David Warfel from Light Can Help You and Patrick Laidlaw and Mark Moody from AiSPIRE.
Register Now! 
"So all these options are making the process of discovering, accessing and managing content more and more challenging," Finer says, adding that this is leading to subscriber churn and the bottom lines for some of these platforms.
According to Finer, half of the respondents to a recent Deloitte survey said they missed a game they wanted to see because they couldn't' find it on the right streaming platform.
The panel featured Rob Stecklow, senior vice president of marketing, sports & news at Paramount+, and Brian Gilmore, vice president of Peacock and digital programming at NBC Sports, both of whom agreed that figuring out where to watch games can be confusing.
According to Stecklow, the company has an internal slide that shows all of the ways NFL fans can watch games.
"There's a lot of education that fans need even just from the leagues," Stecklow says, adding that some of that education is simply designed to make people aware that the platform even exists.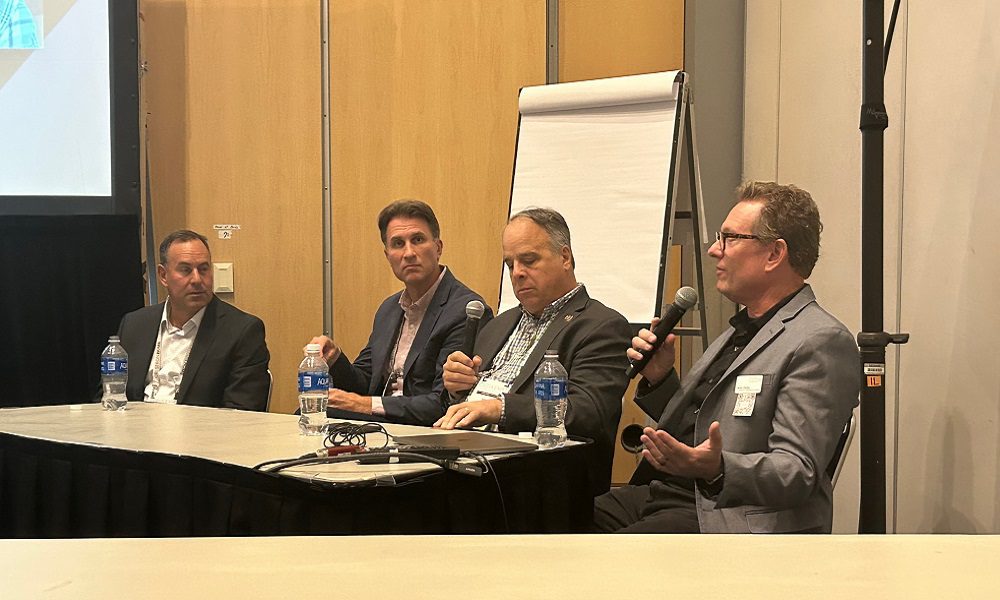 Even more challenging is marketing, as streaming services affiliated with networks like NBC and CBS are relatively new.
Currently, Paramount+ carries a variety of college sports, March madness, the PGA Tour, The Masters, some NFL games on local CBS stations, and a wide variety of European soccer.
However, Peacock also carries NFL games on local NBC stations as well as each Sunday Night Football game, Premier League soccer, a variety of college sports and more. In addition, the service has live streamed the Olympic Games twice.
And, each streaming service comes with different levels of plans that provide access to different tiers of content.
In fact, your clients are probably saying many of the same things to you after installing a home theater system or new LED TV and sound system in their living room.
Tom Doherty, director of new technology initiatives at Home Technology Specialists of America (HTSA) says the lack of a clear portal makes it challenging to find the event on the right platform.
"It's a lot of hit and miss," Doherty says, commenting on his own experience.
In addition, Walt Zerbe, senior director of technology and standards for CEDIA, says this fragmentation of live sports streaming can actually have a negative effect on an integration firm.
How CE Pros and Streaming Services Can Partner
Essentially, the job of home technology integrators is to make systems easier for people to use, but the inability to quickly and easily find live sports could render a system useless.
"We're still gonna deliver the hardware, but we have to get more involved in the streaming service and be maybe more of a concierge service to help people," Zerbe says, suggesting that integrators interview their clients about what sports they want to watch so they can help set them up with the right services.
The disjointed live sports streaming landscape is a challenge acknowledged by the very platforms that play in the space, and there are solutions being discussed, such as yet another app. But yet again, it's just another app that consumers must navigate.
Instead, integrators can act as a concierge of sorts, educating customers about which streaming platforms are hosting which sporting events, and so forth.
Most consumers are still relying on Google searches, but these platforms have vast amounts of data and analytics from which to work.
Where integrators can come in is by providing excellent audio and video to deliver these live sports experiences, Doherty and Zerbe say. Essentially, integrators need to be educated about the range of audio and video performance so systems can be optimized for it. They also need graphic user interfaces that are designed well and can interface with the hardware being installed.
However, Stecklow admitted that engineers are typically not designing the platform with the high-end home entertainment market in mind. In short, streaming services need more technical information from integrators about what exactly they require.
Perhaps the most impactful work an integrator can do to help improve the quality of streaming services is in networking, as most of the negative feedback streaming platforms get is around connection quality.
"That something you can take back to corporate," Zerbe tells streaming services. "In this channel, internet (quality) should not be a problem."
Integrators could also help boost their recurring revenue programs with content concierge services, helping customers discover where to watch their favorite sporting events.
According to Zerbe, this would be no different than offering contracts for upgrades and system refreshes.
"In fact, it's probably a more frequent touch point than you're going to have with your customer than anything else oy udo," Zerbe says. "Why wouldn't' you want to have a great relationship with your customer and say, "Hey, do you know this new sports service is available? I can get this set up for you."'
If you enjoyed this article and want to receive more valuable industry content like this, click here to sign up for our digital newsletters!