There is no better time to be TV consumer than today. Through the sheer amount of programming options that include streaming and broadcast (and with NextGen TV on the way), the wealth of quality shows available to the consumer public can be overwhelming.
Broadcast television, which includes cable offers traditional solutions, including ABC, CBS, NBC, Fox, as well as cable channels such as CNN, ESPN, USA Network, TNT, TBS, and niche options such as Food Network and HGTV have been go-to, at-home entertainment sources for years.
Recently and unsurprisingly, reports from several valid news services, including CNN are stating Nielsen data finds that broadcast has dipped to new lows. CNN reports that linear television (TV on a predetermined schedule) accounted for less than half of all TV viewership in July 2023.
Conversely—and not surprising—streaming service viewership increased to a new high of nearly 39% of all TV watching. CNN says that broadcast viewership for the month dropped to make up just 20% of all viewers, while cable TV dropped below 30%. Year-over-year broadcast has fallen by more than 5%, cable has fallen by 12.5%—all while streaming increased by just more than 25%.
Consumer Preferences Impacting Streaming Services
While streaming content consumption continues to set records, not all is well in the world of streaming media. Increasing competition, as well as consumer preferences are dictating who is currently winning and losing the streaming wars.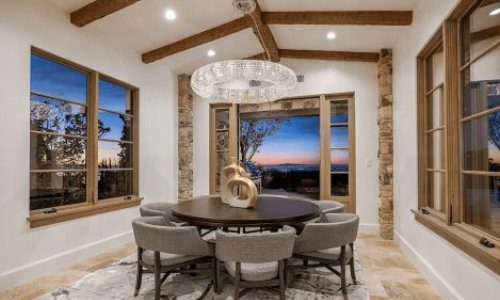 As a custom integrator, lighting is in demand. Effective communication, education and showcasing the value proposition of LED light fixtures in conjunction with integrative control systems are the keys to overcoming challenges and closing sales in this specialized market. Join us as we discuss the future of digital lighting and control with David Warfel from Light Can Help You and Patrick Laidlaw and Mark Moody from AiSPIRE.
Register Now! 
Research from Statista finds that the number of Americans who now subscribe to a subscription video on demand service (SVOD) has increased from 69% in 2018 to 83% in 2023.
Despite this sizable increase in streaming subscriptions over the past several years top services such as Netflix are losing subscribers. According to Statista, Netflix reported more than 75 million subscribers in the U.S. and Canada during the second quarter (Q2) of 2023. This figure the research company states is a decline of more than 2 million subscribers over the same period the previous year.
Analysts conclude that some of the reasons for Netflix's loss of subscribers include steadily rising monthly fees and a drop in compelling content titles.
Not alone in its troubles, CNBC reports that Disney's streaming division lost more than $512 million during the company's third quarter (Q3). Looking to stem is losses, Disney+ is upping its pricing. According to CNBC's report, Disney+'s top streaming tier will cost $13.99 per month starting in October, which represents an increase of 27%. Disney+'s with ads will remain at $7.99 per month.
Speculation from experts in the media industry estimates that Disney's goal is to push subscribers into its ad-supported tier, which has added more than 3 million subscribers since it was introduced in December 2022 CNBC notes.
Additionally, Disney's Disney+ and Hulu bundle will rise in cost to $19.99 per month, which saves subscribers $12 per month if those services are subscribed to individually. Moreover, a larger bundle that includes ESPN+ will rise in cost from $19.99 per month to $24.99. An ad-supported Disney+, Hulu and ESPN+ will cost $14.99, which is an increase of $2 per month CNBC points out.
Interpreting these numbers and trends, consumer subscriptions to multiple services could be impacting how long people subscribe to a particular streaming entity. Consumers with a limited budget for streaming services for example may look at a service that is not producing content they would consider watching and rather than continuing their subscriptions, they stop paying for that service.
Other subscribers may pay for a specific service for a particular series. During Game of Thrones' run on HBO for instance, many of the show's viewers subscribed to the service specifically for the popular series and would end their subscriptions at the conclusion of each season.
Back in March 2023 Forbes posted a column in which it cited data from a survey it conducted that discovered 86% of those who participated in the survey subscribe to multiple services, 47% pay for services they don't use, and 54% share their services with others.
Circling back to the point about subscribing to a service and dropping that service at the conclusion of the series, Forbes' data found that more than 50% subscribe to a particular service for one specific show.
Underscoring the volatility the streaming market could be heading into, 35% of Forbes' survey participants stated they would unsubscribe to Netflix if the service responds to password sharing (which it has done since the survey initially posted).
Another potential hurdle for the streaming market is the Screen Actors Guild (SAG) and American Federation of Television and Radio Arts (AFTRA) strikes.
The streaming television industry may be in the early stages of experiencing some of the growing pains the streaming music category went through several years ago. A CinemaBlend story on the runaway success of the USA Network series Suits on Netflix and Peacock highlight the reason why SAG and AFTRA are striking. According to the CinemaBlend story, as well as several other sources, Suits' writer Ethan Drogin claimed he received a royalty check of just $259.71 despite the millions of hours consumers have streamed the series.
Drogin's comments are reminiscent of Peter Frampton's Twitter (now X) post several years ago on the royalties he received for 55 million streams of his song, Baby I Love Your Way. 
So, what does all of this mean? For the short term, it could mean that there will be a fewer amount of quality shows available from these streaming services as these media companies pull back on their spending. As for the long term, it's hard to say. In the music world, veteran acts now tour more than ever and place an emphasis on merchandise sales. Younger bands are following the lead of bands like the Foo Fighters and Metallica because streaming and record sales account for a much smaller piece of their incomes, so like those huge legacy bands, they are touring more than ever.
The important point to be learned from the music industry is that it adjusted to the new economic climate. Given the new economic climate the consumer public is defining for streaming video, the media industry like musicians will eventually adjust and move forward. The only question may be will streaming video consumers be happy with a new paradigm.
If you enjoyed this article and want to receive more valuable industry content like this, click here to sign up for our digital newsletters!