Through the many years that Americans have enjoyed television, the one constant for viewers has been over-the-air (OTA) TV. However, keeping pace with the technologies available from entertainment solutions such as the streaming services, Pearl TV, a consortium of U.S. broadcast companies, has introduced its NextGen TV (ATSC 3.0) format.
What is NextGen TV (ATSC 3.0)?
Taking OTA broadcasts to a higher level of performance, NextGen TV (ATSC 3.0) builds upon the HD video and Dolby Digital capabilities of the current generation of OTA broadcasts by providing features such as Dolby Atmos object-based immersive audio, as well as a 4K video resolution with high dynamic range (HDR).
Because NextGen TV is an OTA format, Anne Schelle, managing director of Pearl TV, points out the platform offers consumers a range of advantages when compared to content that's available from cable or streaming.
"It's free, and over the year services are increasing with consumers … consumers are self-bundling their own experiences. They are looking at OTA service with a few of their favorite streaming platforms," she points out. "It's a great way for consumers to get a very high value of local news and information, plus live events, such as sporting events and live special programming."
Another aspect of ATSC 3.0/NextGen TV besides its higher resolution and immersive audio capabilities that could appeal to many users, is its enhanced services. NextGen TV notes the platform's enhanced services offers users interactive options to support content that includes TV shows, sports, news and other live events. Schelle says the specifics of these options may vary from market to market, but regardless of the features offered to the various markets, users can customize NextGen TV's interactive options to best complement their unique needs.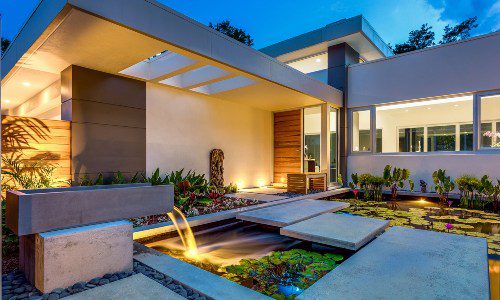 Landscape and architectural lighting create a magical and elegant ambiance for homeowners. The outdoor lighting industry has always been a phenomenal one and continues to grow in popularity. Now is the ideal time to learn more about this rapidly growing and highly profitable industry. Join our panel of esteemed lighting experts that will dive into why it's time for integrators to rethink their role in the outdoor lighting industry.
Register Now! 
Schelle says that all integrators need to do to provide their clients with NextGen TV services is install an antenna and connect it to a compatible TV. NextGen TV emphasizes that having an Internet connection will support the interactive services that many people will find attractive about ATSC 3.0/NextGen TV, but Internet connectivity isn't necessary to benefit from basic advantages of the new ATSC 3.0/NextGen TV format.
Market Coverage Continues to Expand
Just as important is the wide-spread availability of compatible TVs that support ATSC 3.0/NextGen TV, she says. There's a vast selection of TVs available from many of the top display manufacturers, Schelle adds. She adds that more than 60 markets, covering 55% of the U.S. population, already has access to this new OTA content and over the next several months more Americans will get access to ATSC 3.0 services.
Some of the markets where ATSC 3.0/NextGen TV is available include Dallas, Detroit, Houston, Las Vegas, Los Angeles, Orlando, Phoenix, Salt Lake City, Seattle, and Washington D.C. According to NextGen TV, upcoming markets set to receive the ATSC 3.0 broadcast services include Boston, Chicago, Miami, New Orleans, San Francisco, and Wichita, Kan.
"We are also selling televisions that allow consumers to receive over-the-air connection TV [programming] from Sony, Samsung, LG, Sony and Hisense. There are over 120 models already available," comments Schelle.
"We've been out for about two years, and we anticipate having about 75% of U.S. households covered by mid [2023]. We [also anticipate] more [TV] models coming at CES [2023]. Any of the manufacturers I mentioned— and the models are selling. If you buy Sony, you can't buy a Sony TV that doesn't have NextGen TV in it. We'll also be selling what we call upgrade accessories that are priced below $40. So, think of some type of HDMI stick or a USB stick that you can plug into an existing television that you may have bought over the past 10 years that will enable you to receive NextGen TV."
From 2016 to 2021, cable TV providers lost 25% of U.S. household subscribers. By March 2023, it is predicted that less than half of all U.S. households will have cable TV, according to Insider Intelligence.
This is part of CE Pro's 'Technologies s to Watch' series. To read more about the technologies experts expect will shape the custom integration industry, click here.
If you enjoyed this article and want to receive more valuable industry content like this, click here to sign up for our digital newsletters!