Is the bedroom the next big location for home theaters? If Hi-Interiors, an Italian design company has anything to do about it, the answer is definitely yes. The company unveiled the latest version of its HiBed smart bed last year during Milan Design Week as the solution to bringing home theater to the bedroom, along with smart technology that monitors sleeps and other metabolic functions.
The company is still in start up mode, and the to date the smart home theater bed has only been installed in a few places, including a hotel lobby, but the concept is intriguing as it could open up the ability for dealers to sell many many more home theaters in both master suites and in secondary bedrooms.
The four-poster design of the home theater bed looks like a regular, albeit ornate bed, but it hides a retractable 70-inch screen, 4K projector, retractable side screens for privacy, and multiple speakers. According to various published reports, the company makes several different models, ranging from its initial introduction at $13,800 to the current $40,300 version. (Editor's Note: Outreach from CE Pro to Hi-Interiors to get more specifics on the projector, screen and loudspeaker models went unanswered.)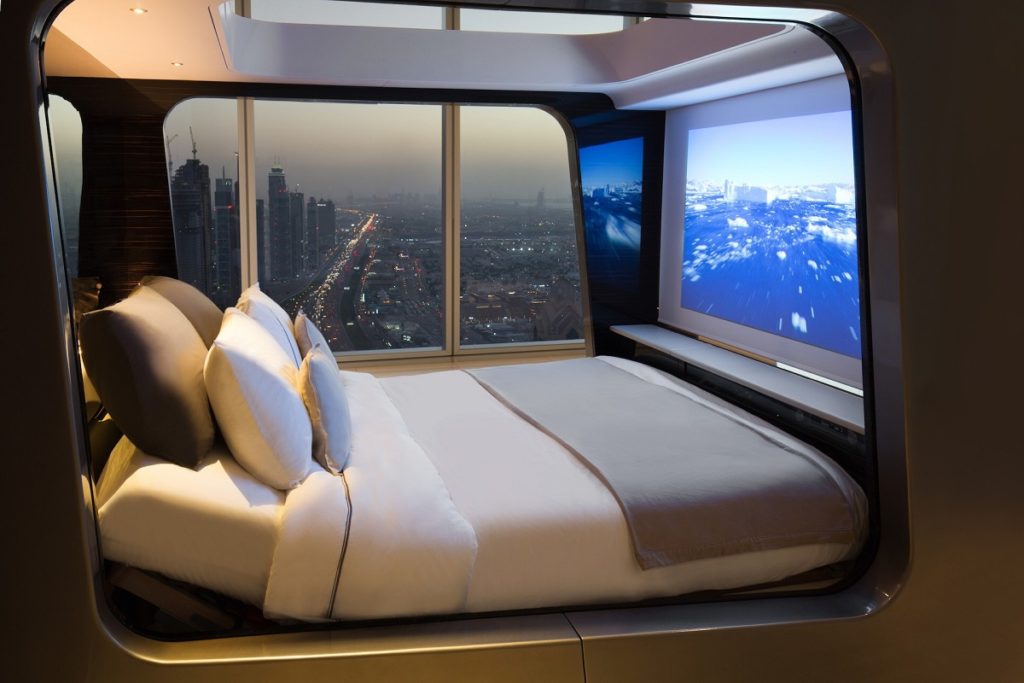 The all-in-one design of the home theater bed, dubbed HiBed, certainly eases the problems integrators often encounter in bedroom installations where the TV is placed across the room or requires a lift either dropping down from the ceiling or up from the floor at the footboard of the bed.
Hi-Interiors was launched in 2008 by co-founders Ivan Tallarico, CEO, and Gianni Tallarico, COO. According to a report on the HiBed from CNN, the bed has dimmable lighting, an adjustable base, motorized blackout curtains, voice control and a built-in W-Fi connection.

Total Tech Summit is where the integration industry elite gather. It's your chance to build rock solid industry connections to grow your firm and advance your career. We invite you to apply today for a free trip to join us in Orlando October 26-28, 2022.
Apply now!
According to the report, the bed monitors the movements of the person in the bed and "automatically adjusts the temperature according to his or her preferences." It goes on to say that "the bed's personalized concierge service starts when the person wakes up by providing a smart clock, weather updates and traffic information." From the Wellness perspective, the bed is fitted with biometric monitors to track a user's weight.