Hisense, a provider of high-performance televisions and appliances, has introduced the Hisense 2023 lineup of video products that features new Laser TV and Laser Cinema options, as well as an expanding Mini LED and ULED products.
For years, Hisense has touted its commitment to developing quality products with the latest technologies. According to the company, in 2023 the brand is taking its commitment to making premium technology accessible even further with 14 Mini LED options for every budget; 144 Hz VRR for a smoother picture and gaming experience; WiFi 6E ensuring seamless streaming; bigger screen sizes; high-end OS and content options like Google TV and NEXTGEN TV (ATSC 3.0); and a two categories of Laser products, including the first-ever portable TriChroma Laser Cinema, to meet the surge in demand for this category.
"At Hisense, we believe that picture quality matters. That's why we continue to invest in and improve our ULED and Laser technologies. And while we're dedicated to growing our premium category, we're not losing sight of providing value to our customers," states David Gold, president of Hisense USA.
"Hisense is delivering the latest technologies to our entire lineup, ensuring consumers have premium picture options, like Mini LED, at every price point."
Hisense 2023 U8 Series of Televisions Deliver Flagship Features and Performance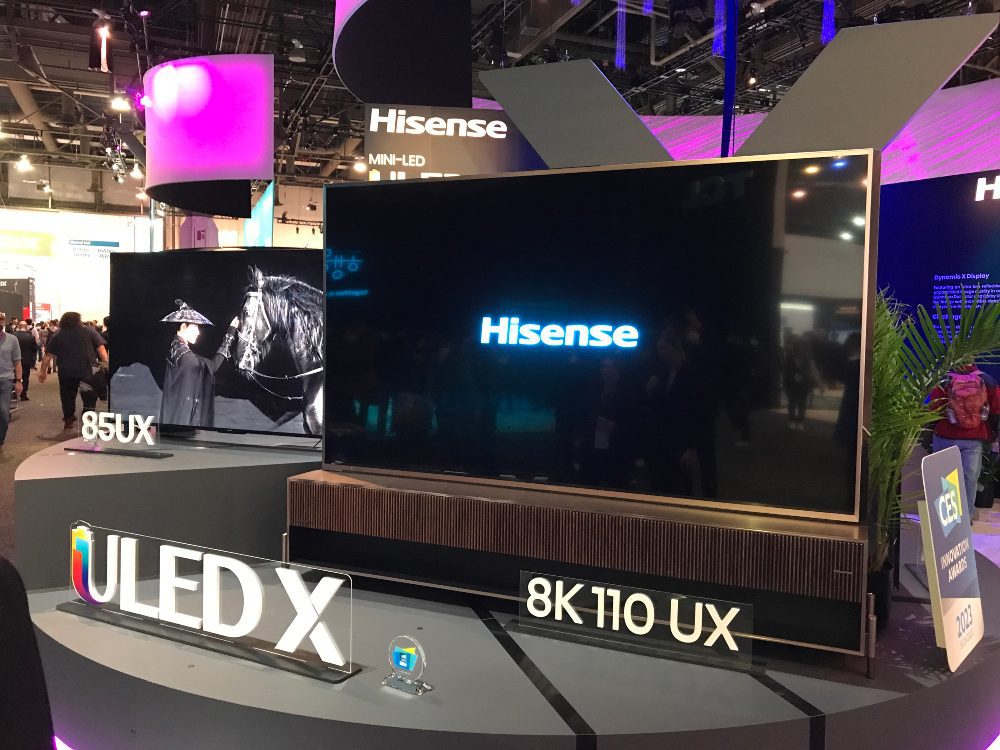 In 2022 the global electronics company announced its U8 Series Mini LED paired with Hisense's ULED technology for the first time. This year, the flagship Mini LED U8 Series more than doubles 2022's local dimming zones and with up to 1500 nits of brightness, as well as the ability to produce deep black levels and high levels of image detail.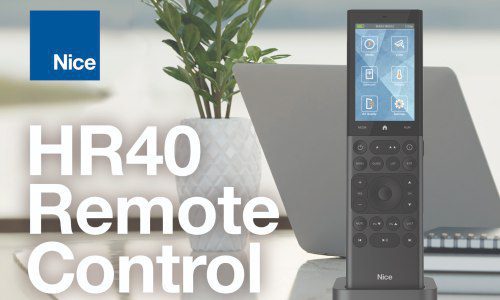 Remote controls continue to evolve at a rapid pace. The days of integrators providing remote controls simply for the TV have migrated to full home automation control of lights, shades, security, HVAC and audio/video in a single form factor. Join this free one-hour CE Pro webinar to hear from a panel of experts who will delve into finding the right remote that can effectively control all the subsystems in a home and empower consumers to customize the solution, while at the same time allowing integrators balance their service requirements.
Register Now! 
Some of the options the Hisense 2023 U8 Series of products offer include IMAX enhanced, FilmMaker Mode, Dolby Vision IQ and HDR10+, and a choice of screen sizes ranging from 55 inches to 85 inches. In addition, the TVs incorporate anti-glare and low-reflection screens to further enhance the overall viewing experience by keeping TV reflections to a minimum
Other important features the 8K product line offers include 144 Hz native refresh rates for an even smoother picture and gaming experience, Game Mode Pro, Auto Low Latency Mode, FreeSync, Premium Pro, ultra-high speed HDMI ports, and WiFi 6e networking capabilities.
Moreover, Hisense emphasizes, as the demand for OTA (over the air) 4K content continues to rise among consumers, the U8 Series incorporates an integrated NEXTGEN TV (ATSC 3.0) tuner for high-quality over-the-air broadcast content with immersive sound via Dolby Atmos.
In addition, the TVs provide eARC and WiSA SoundSend support for wireless surround sound connectivity.
Hisense 2023 U7 Series:
Moving beyond the flagship U8 Series of products, the Hisense 2023 line of TVs also offers homeowners the U7 Series. With the series' first Mini LED upgrade paired with Hisense's ULED technology, Quantum Dot and Calman ready for optimized color, Hisense boasts that its U7K pushes premium pictures options even further. Additional picture quality capabilities for the line of products include Dolby Vision IQ, HDR10+, HLR Quantum Dot, IMAX Enhanced, and FilmMaker Mode.
Hisense says the new U7 products will make gamers happy with the TVs' support of next-gen consoles, including an upgraded 144Hz Variable Refresh Rate for smooth, tear-free motion, and the newly equipped Gaming Bar. The company notes the TVs carry Eyesafe Certification and they are bringing back for 2023 the Game Mode Pro, U7K to deliver a quality gaming experience without a massive price tag.
Additional features the U7 line of products offer includes automatic low-latency mode (ALLM), FreeSync Premium Pro, HDR 10+ Gaming, Dolby Vision deliver, and ultra-high speed HDMI ports.
On the audio side, the Hisense 2023 U7 series, which comes in sizes that range from 55 inches to 85 inches, provides Dolby Atmos immersive audio along with support for eARC and WiSA SoundSend. Additionally, like the U8 Series, the U7 line of products provides homeowners NEXTGEN TV ATSC 3.0 tuner options to support over-the-air 4K HDR picture quality with Dolby audio with immersive sound.
Hisense 2023 U6 Series:
In 2022 Hisense launched the U6 Series as a line of budget TVs that brought Mini LED TVs into the market as entry-level solutions. For 2023 the company is combining ULED with Mini LED technology, Quantum Dot, more local dimming zones, higher peak brightness levels all into the value-minded product line.
The U6 Series offers a choice of screen sizes from 50 inches to 85 inches, and the TVs offer features like Dolby Vision HDR, HDR 10+, Quantum Dot, MEMC and FilmMaker Mode. The TVs also provide Game Mode and Dolby Vision with a 60Hz VRR, auto-low latency mode, Dolby Atmos and eARC.
Other Hisense 2023 Products:
Some of the other TVs the company will release in 2023 include the A65K Series TV. These TVs feature a Google TV upgrade and wide color gamut enhancement, and screen sizes from 43 inches to 75 inches.
Stepping up its ultra-short throw line of Laser TV products, Hisense has announced several new Ultra-Short Throw (UST) models.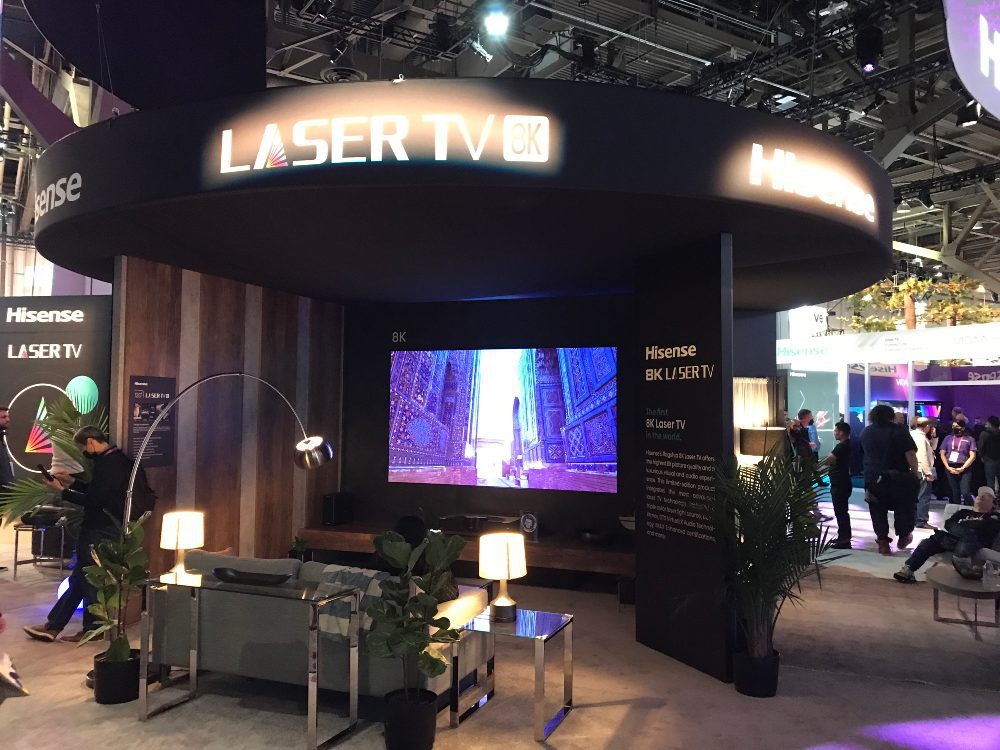 Hisense points out that in the second half of 2021 Laser TV sales more than doubled in North America, and the sales of these products increased nearly three-fold in 2022. Updating its L9 Series in 2023, the new L9H's triple-laser light engine—TriChroma—features Dolby Vision to deliver a wide spectrum of color and contrast. Hisense claims its TriChroma Laser light engine can reach 107% of the BT.2020 color space, along with 3000 ANSI lumens of brightness and HDR10.
The L9H offers all the features needed for the future of television such as Google TV and NEXTGEN TV, and Wifi 6e. Additionally, the Hisense 2023 L9H incorporates Apple Airplay 2 allows for easy casting of content from IOS mobile devices to the screen, and ultra-high speed HDMI ports.
Hisense adds the L9H also features a new, high-gain ALR (ambient light rejecting) that comes in a choice of either 100- or 120-inch screen sizes.
Providing more Laser TV choices besides the L9H, the L5H offers a more approachable entry point to the Laser TV category. Hisense says the L5H comes equipped with a single X-Fusion Blue Laser Light Source and new support for Dolby Vision to enhance the viewing experience.
Supporting the L5H's ability to reside within a range of home environments, the company ships the UST projector with a choice of either a 100- or 120-inch high-gain ALR screen designed to operate in all lighting conditions. The Hisense 2023 L5H Laser TV also comes with features like FilmMaker mode, a Google TV upgrade, WiFi 6e wireless networking capabilities, ultra high-speed HDMI ports, 40-watt built-in speakers, Dolby Atmos, and HDMI eARC.
Moreover, omitting the companion ALR projection screen is Hisense's Laser Cinema products. First in this line of products is the PL1 Laser Cinema UST projector. Hisense states this versatile UST laser cinema product includes a 4K resolution, Google TV, auto-focus; an adjustable lens that supports that ability to throw an images from 80 inches to 120 inches, and the ability to produce up to 2,100 lumens of brightness. The The PX2-PRO TriChroma Laser Cinema product produces up to 2400 ANSI lumens peak brightness, and it features Dolby Vision and HDR10 compatibility. Some of the options built into the PX2-PRO include Google TV and ultra-high speed HDMI connectivity.
Lastly, the company announced its Smart Mini Projector that is capable of throwing images as large as 150-inches, while creating a new, portable category of Laser Cinema.
The Hisense 2023 Smart Mini Projector utilizes its TriChroma triple laser light engine, and the portable product can be used indoors or outdoors. The Smart Mini Projector offers a 4K resolution, Dolby Vision and HDR10. The addition of Dolby Atmos, DTS audio and a pair of built-in JBL speakers support its use as portable entertainment solution, and its inclusion of the company's VIDAA Smart TV OS allows homeowners to enjoy a variety of content.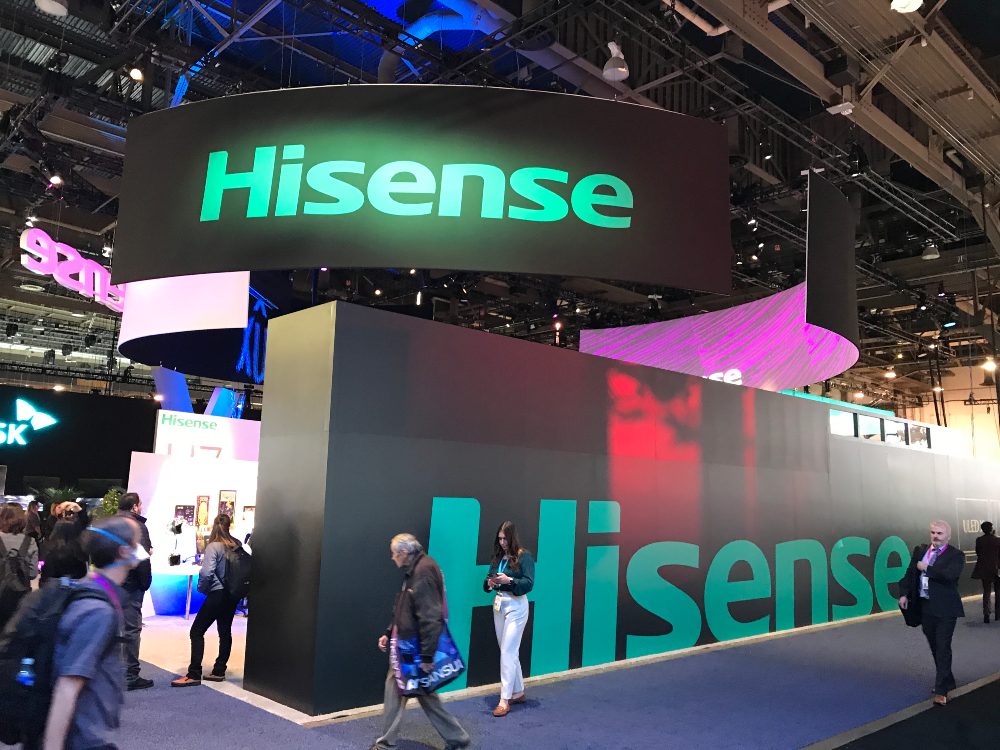 More news from Hisense: FIFA+ Launches FIFA World Cup Daily by Hisense