The world of gaming headsets is extremely diverse, from dollar store wired headsets designed for basic communication to super high-end audio systems with prices higher than many top tier gaming consoles. This broad landscape makes it very hard for manufacturers to create a perfect middle ground product that balances high-end audio quality with gaming compatibility features while also not breaching a price range most core gamers can't afford.
Thankfully, Audeze's latest foray into the gaming market, the Penrose wireless gaming headset, does an excellent job of combining audio features many gamers covet while avoiding an ultra-high-end price point like the company's similarly gaming-focused LCD-GX headset. 
Features and Setup
The first thing to note about the Audeze Penrose is that it comes in two versions, one is compatible with the Xbox Series X and comes with a neon green band around the earcups, and the version I received which is compatible with the PlayStation 5 and comes with a royal blue band around the earcups. Outside of console compatibility, the two headsets also support use on PC/OSX and otherwise function identically. 
Inside the box, customers will find the Penrose, a 2.4GHz (16bit/48kHz) wireless dongle used for connecting the headset to the PS5 or a computer, a detachable microphone, a start guide, one USB-A to USB-C Cable, a USB-C to USB-C cable, and one 3.5mm to 3.5mm cable for standard listening on a laptop or smartphone.
The closed-back Penrose headset itself is quite feature-rich, with its most notable and unique feature being its 100mm planar magnetic transducers, which allow the headphones to deliver fast transient response capabilities and high levels of upper frequency extension. While that may sound like a fancy thing to include in a pair of gaming headphones, the technology does allow the Penrose to be used extremely well as a pair of closed-back wireless headphones for music listening.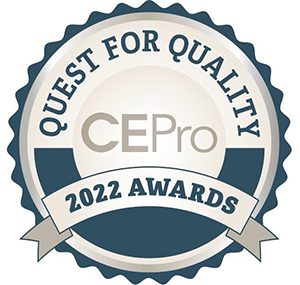 CE Pro urges integrators to recognize their suppliers that go above and beyond to deliver premium support and service. Cast your vote today to recognize the services (not the products) from your favorite manufacturers and distributors.
Cast your vote today!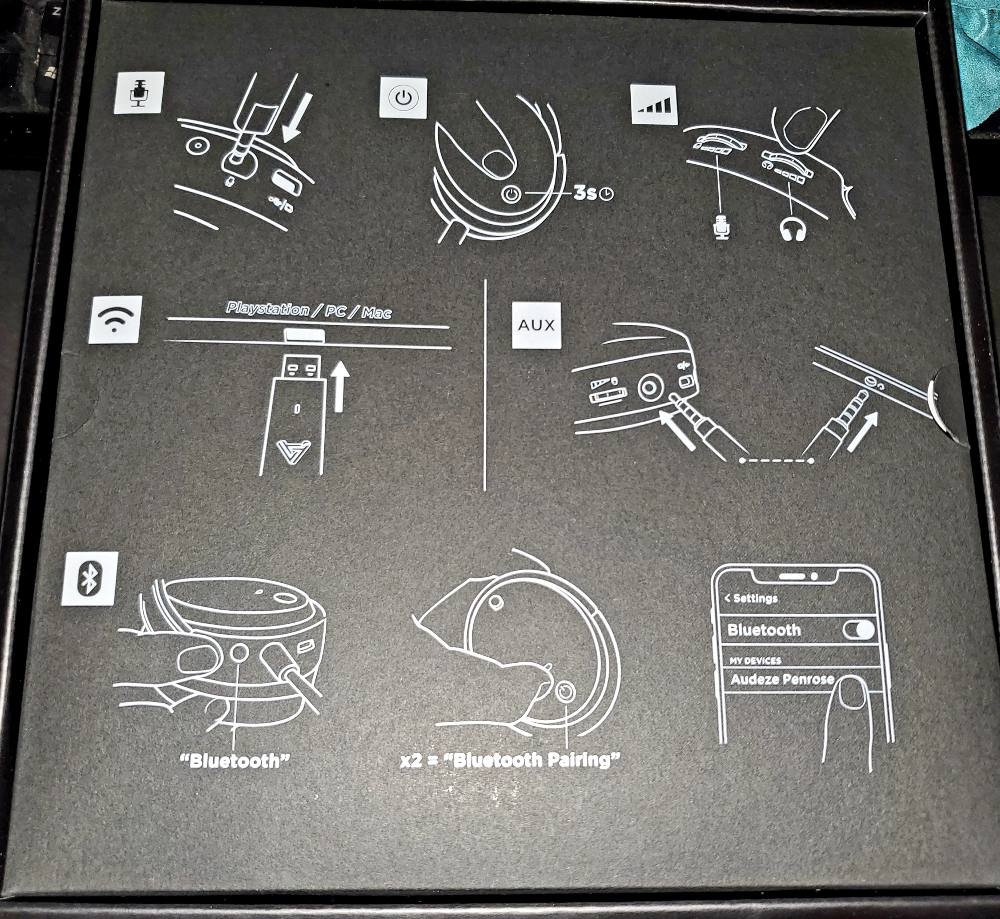 The Penrose is primarily designed to be used as a wireless headset, and I'm happy to report that Bluetooth pairing works effortlessly on my custom-built gaming PC, iPad Pro, and Samsung Galaxy S10 smartphone. While battery life is a little better when used in wired mode, I averaged about 12 hours of active listening which should be more than adequate for all but the most dedicated gamers. The in-headset battery is also quick to charge, taking around 2 hours to go from a "low battery" warning to fully charged.
Unboxing and setup were straightforward. The headset comes packaged in a large box with plenty of padding, including a cut-out for the wireless dongle. All other materials including the cables and start guide are stored below the padding but are still well protected. The headset came half-charged, so it can be used for several hours right after purchasing.
---
Features:
Audeze 100mm planar magnetic drivers.
Lossless 2.4GHz low-latency wireless connection.
Bluetooth and wired analog connection options.
Detachable broadcast quality microphone.
Comfortable memory foam padding.
---
Setup is also a breeze for most systems. On the PS5, PC and Mac, users can simply turn on the headset, connect the wireless dongle to the system, and the devices should automatically sync. I did notice a small amount of lag time between when the headset is turned on and when it's recognized by the PS5, but this issue abated after the first few successful pairings.
The detachable microphone is similarly easy to set up, as it fits into a special microphone port on the left earcup of the headset and stays firmly in place throughout game sessions. The buttons and click wheels on the earcup make changing tracks and adjusting in-line mic volume easy, and swapping between functions is very user friendly.
Performance
After gaming with the headset for 100 hours and listening to music for another 50 hours, I'm happy to report the Penrose delivers on its core promises. While gaming via the wireless dongle, I never found myself missing the cable connection or audio quality of my Astro A40TR's, and when using the Penrose on PC I appreciated the software and EQ customization options which allowed me to create specific profiles for the various games I tested. Audio quality when connected via a 3.5mm cable is virtually indistinguishable when directly compared to Bluetooth, thanks to the headset's inclusion of Bluetooth 5.0 support.
I have a pretty eclectic taste in video games, so I took the time to test the headset with a variety of games for PS5 and PC.
Games like "Call of Duty: Black Ops Cold War" performed well thanks to the Penrose's excellent dynamic range allowing footsteps and gunshots from afar to be triangulated, giving the player a realistic sense of the space and providing a slight advantage during multiplayer matches. Bass response lacks in some spots without EQ adjustment, which is tricky on the PS5, but the headset's included software makes adjustments easy on PC.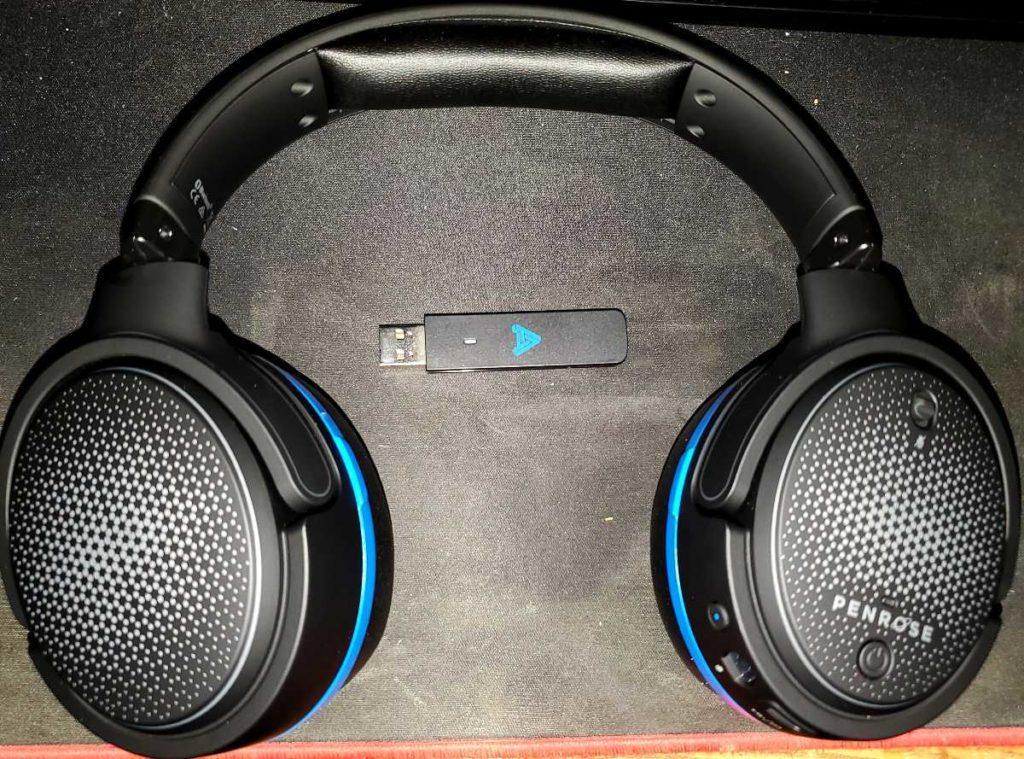 Playing more atmospheric games like "Resident Evil VII: Biohazard" is really when Penrose feels like a powerful upgrade over most mass-market headsets. Having already beaten the game while using my Astro A40TR's, I noticed this time around that enemy sounds were much easier to distinguish from the horrific environmental echoes and crazed rants from the world's inhabitants. Similarly, combat felt more punchy and bombastic thanks to the headset's pristine audio quality and on-the-fly EQ adjustment.
Throughout my time with the Penrose, I made a point to test out the microphone quality via different chat functions. Performance and audio quality were nearly the same when testing on the PS5 and on PC via Discord and Zoom, with friends saying I sounded "pretty much the same as normal."
Despite Audeze's claim that the microphone is "studio quality", I never felt like the mic was capable of producing anything more than the standard slightly compressed sound most gamers have grown accustomed to. I wouldn't count this as a major negative though as gaming headsets have almost universally bad microphones compared to professional systems.
Much like my experience while gaming, testing the Penrose while listening to music was also a treat. Audeze's legendary audio quality is here in spades, as many different genres sound bright and punchy, with a nice natural balance of bass and treble without EQ adjustments, making the Penrose a very newbie-friendly planar magnetic headset.
The audio quality really shines when listening to acoustic guitar and piano-driven compositions like Lunatic Soul's track "The Fountain". Here, the Penrose's ability to render life-like twangs of guitar mixed with floaty, almost ethereal piano is truly an experience well worth the price. 
The headphones also shine when listening to bass-heavy genres like jazz, funk, and R&B. Tracks like "Coven" by funk legends Snarky Puppy highlight how the bass remains rich and full even with synths and horns layered over top of the mix, something I find some mid-range headsets struggle with.
Final Thoughts
There is a lot to like about the Audeze Penrose, but I do find a few design choices to be a bit curious. The company's choice to design the headphones as a closed-back system is an interesting one, as many high-end gaming headsets have transitioned into an open-back design that often results in a wider soundstage and a slightly lighter product.
Thankfully, the Penrose's planar magnetic design and high-quality drivers are good enough to largely make up for this while gaming, and I didn't find myself missing the expanded soundstage too much while listening to records. The closed-back design also means the headphones are more versatile than their open-back counterparts and are an ideal option for traveling as long as you don't mind the decidedly "gamer" aesthetic on the outside. 
My only real qualm with the headset is the clamping force of the headband. When listening to music or gaming for extended periods, I noticed the backs of my ears and sides of my head getting sore due to how tightly the Penrose grips my head. It's not a major deterrent since the issue is only noticeable after several hours of listening, but gamers do often play for extended periods, so I'd recommend taking a few small breaks during marathon gaming sessions if possible.
All told, I'm very impressed with the package Audeze has managed to create for gamers. Without having to sacrifice the audio quality of wired gaming headsets, the Penrose surpasses many considerably more expensive alternatives while also coming packaged with multi-device support and some of the most intuitive controls I've experienced. Integrators with customers interested in creating a gaming room should strongly consider stocking the Penrose in its two available versions, and gamers looking for an all-in-one, high-end headset need to look no further.
---
CE Pro Verdict
Pros:
Excellent value for those seeking both a gaming headset and wireless headphones
Audeze's choice of planar magnetic drivers helps create fantastic audio quality for both games and music
Easy-to-understand controls and fast set up
Good battery life and fairly quick charging
Cons:
Headband can be too tight for certain head shapes
Closed-back design somewhat limits the headset's soundstage vs. similarly priced competitors
The Audeze Penrose is priced at $299 MSRP.