It just got easier for custom integrators to bring customers into the world of immersive audio. Dolby Laboratories, the pioneer in immersive entertainment experiences, has unveiled its latest innovation in object-based surround sound – Dolby Atmos FlexConnect.
TCL, a leading global TV brand, will be the first to implement Dolby Atmos FlexConnect in its upcoming 2024 TV lineup. The announcement comes as Dolby prepares for the upcoming IFA 2023 tradeshow, taking place Sept. 1-5 in Berlin, Germany.
According to the renowned audio company, Dolby Atmos FlexConnect seamlessly pairs together a TV's sound system with accessory wireless speakers to produce a more extensive and impactful audio experience.
From there, the feature intelligently optimizes the sound for any room layout and speaker setup to capably turn any seat in the room into the so-called "best seat" or "sweet spot" for a move or show's Atmos surround track. As John Couling, senior vice president, Entertainment, Dolby Laboratories says, the average viewer shouldn't have to reorganize their entire room to experience better audio. Instead, "audio should adapt to them."
TCL will also launch a line of accessory wireless speakers designed to complement its upcoming lineup of TVs with Dolby Atmos FlexConnect.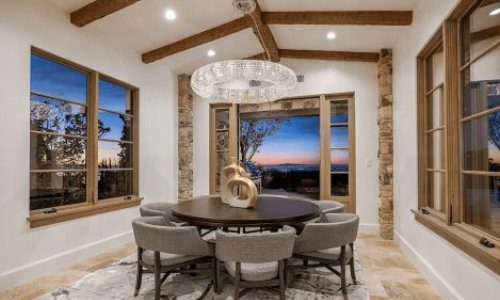 As a custom integrator, lighting is in demand. Effective communication, education and showcasing the value proposition of LED light fixtures in conjunction with integrative control systems are the keys to overcoming challenges and closing sales in this specialized market. Join us as we discuss the future of digital lighting and control with David Warfel from Light Can Help You and Patrick Laidlaw and Mark Moody from AiSPIRE.
Register Now! 
Dolby Atmos FlexConnect Assists Viewers' Rooms for Best Sound
While the first TVs to include the feature are from the TCL brand, one would anticipate the technology rolling out to others in the future.
As the company explains, customers want the best audio possible out of their sound system, but some rooms are too small or too big to place speakers in their optimal position, while others have a unique layout that limits where devices can be placed, such as the location of power outlets or furniture arrangements.
However, not all consumers want to trade aesthetic appeal for sound performance. And unless calibrated properly, Dolby adds, sound systems will assume the speakers are set in reference locations.
Dolby Atmos FlexConnect provides the flexibility to place one or more wireless speakers anywhere in a room without having to worry about whether they are placed perfectly. The solution is easily adaptable when more device types are added, which will allow TCL and other manufacturers to innovate with how they bring together different device combinations and form factors to meet the needs of their consumers.
Once calibrated, the system combines each accessory device with the TV's speakers to unlock the best sound performance and deliver a Dolby Atmos sound experience tailored to their home. With Dolby Atmos FlexConnect, listeners will be drawn deeper into their favorite entertainment, fully immersing them in sound through the simplicity of their TV's sound system and complementing speakers.
Dolby and TCL will be showcasing Dolby Atmos FlexConnect at IFA, which will be powered by MediaTek's Pentonic Smart TV series chipset.
The product officially launched August 29 2023 through an announcement made on the TCL Electronics YouTube channel.
If you enjoyed this article and want to receive more valuable industry content like this, click here to sign up for our digital newsletters!