Dolby Atmos, arguably the format that reinvigorated the home theater audio market back around 2014 has steadily increased its adoption over the past several years is now making what could be its final step as an ambiguous cornerstone audio solution.
A newly posted short video from the music industry (MI) retailer Sweetwater called, Getting Started with Dolby Atmos, outlines the basics that home recording enthusiasts will need to know in order to start producing their own object-based surround sound content. In the video, the host Mitch Gallagher, asks Sweetwater sales engineer Sarah Lambert a series of questions on how people can get started in making their own object-based surround sound recordings.
Responding to Gallagher's questions Lambert quickly answers and based on the pointedness of her responses and the sheer fact that Sweetwater, a retailer that may be that industry's "go-to" for everyone from A-list pros, to amateurs is making this video drives home just how popular and in-demand immersive audio is becoming.
We could see this coming back when Apple as part of its Apple Music service update added spatial audio to its content to join Amazon Music in offering surround sound music. Today, just over a year after Apple made its announcement there is an ever-growing selection of Atmos content available, including music, and of course movies.
Naturally, the streaming services are for the most part natively adopting Atmos for their content. Some of the streaming world's top shows, including Apple TV+'s Ted Lasso, Netflix's Stranger Things, and Turning Red from Disney+ feature Dolby Atmos audio options.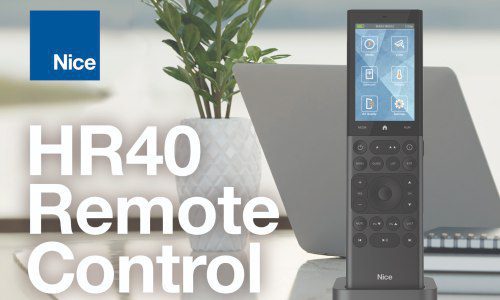 Remote controls continue to evolve at a rapid pace. The days of integrators providing remote controls simply for the TV have migrated to full home automation control of lights, shades, security, HVAC and audio/video in a single form factor. Join this free one-hour CE Pro webinar to hear from a panel of experts who will delve into finding the right remote that can effectively control all the subsystems in a home and empower consumers to customize the solution, while at the same time allowing integrators balance their service requirements.
Register Now! 
Dolby also points out there is a growing number of gaming titles such as Halo, Elden Ring, and Resident Evil that all offer Dolby Atmos multichannel audio.
Clearly, one thing that is apparent is—cost is no longer a barrier for Dolby Atmos adoption. There are plenty of movie, music, gaming, and streaming titles available to support the playback of Atmos-encoded content at home; home recording is now adopting the format to validate the format's popularity, and the cost of equipment is now approachable for a growing number of consumers.
Checking just how approachable entry into an object-based system is, Onkyo has its TX-SR494 7.2 receiver for a retail price of about $429, while Sony offers its 7.2 STR-DH790 for approximately $448. For an incremental step up in cost, there is the Denon AVR-X1700H, as well as Marantz's Slimline 7.2-channel NR1711 for $999, and Yamaha's 7.2-channel, $700 RX-V6A.
More news from CE Pro: Arcam Adds Trio of AV Receivers & Processor for Home Theater
Of course, there are More expensive products with more features, including more channels, HDMI 2.1, and more from all of the aforementioned brands and others, including AudioControl, NAD, Arcam, and Anthem.
It goes without saying that speakers add to these costs, but the larger point with all of this is that immersive audio has quickly become the standard for commercial cinema, home theater, and gaming. Other markets are also rapidly adopting Dolby Atmos, including commercial environments such as museum exhibits, theme parks, live music venues, and recorded music.
What this means for integrators is that unless a client specifically requires a stereo system for a particular listening application there should be multichannel, immersive audio provisions that include Dolby Atmos in every AV installation because the writing is on the wall where audio market is heading.