Now that 2020 is nearly in the books—thankfully for a lot of reasons—it's time to look at back at 2020.
From a CE Pro perspective, we introduced our Podcast, which is available on a number of platforms and types of media that includes video. One special segment of the CE Pro Podcast is our Industry's Got Talent series.
These special interviews take a look at the many varied hobbies that industry members enjoy outside of their jobs in the custom electronics industry. Naturally, a big part of many industry members is music.
Music is a common theme that many enjoy in the custom electronics industry, and it's the reason that some are working in the market today.
Taking their passion for music to the next level are individuals such as Micah Sheveloff of WIRC Media, Camila Ballario formally of Leon Speakers and a current Google employee; Tim Bigoness of D-Tools, and of course the entire CE Pro All-Star Band.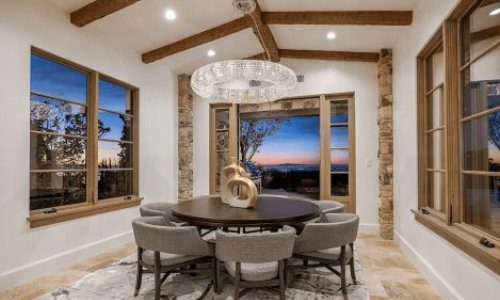 As a custom integrator, lighting is in demand. Effective communication, education and showcasing the value proposition of LED light fixtures in conjunction with integrative control systems are the keys to overcoming challenges and closing sales in this specialized market. Join us as we discuss the future of digital lighting and control with David Warfel from Light Can Help You and Patrick Laidlaw and Mark Moody from AiSPIRE.
Register Now! 
Each one of these people are not only talented at their respective jobs, but they play guitar, drums, bass, keyboards and they sing.
In separate Industry's Got Talent Episodes, we sat down with Sheveloff, Bigoness, Ballario and several members of the CE Pro All-Star Band to discuss how they got involved in music, and how their careers brought them into the electronics industry. In the case of the band, we dove into the processes they went through to record their parts for the virtual performances they put together for the CEDIA Expo Virtual 2020 event.
Another widely popular hobby for many industry members is food. Cooking, eating, growing … anything related to food.
Arguably the biggest foodie in the entire custom electronics market is the founder of Caster Communications Kim Lancaster, who took time to explain how a working mother is able to obsess about food in the Northeast region of the U.S. in the lovely state of Rhode Island.
For more on these Industry's Got Talent Podcasts and a bonus video check out our slideshow above and the episodes that feature these talented individuals. 
If you enjoyed this article and want to receive more valuable industry content like this, click here to sign up for our digital newsletters!