As the foundation for immersive audio home theater and multiroom audio distribution, the installation of AV receivers is a great benefit to homeowners and integration businesses.
The home audio/video market is a product-driven industry. It's also shifted dramatically year-over-year as new homeowners look to fill new spaces in different ways. No matter the case, there is no product in this market that is more valuable than the often-taken-for-granted AV receiver.
In a modern AV system, the receiver serves as the foundation for home entertainment. In a home theater setup the AV receiver provides multiple, high-resolution source switching, and a gamut of surround sound processing, which includes state-of-the-art immersive audio formats such as Dolby Atmos and DTS:X. It also powers all of the speakers within a system.
AV receivers can also serve as a zone within a complete, whole-house audio system. An AV receivers' ability to serve as a whole-house audio zone can be accomplished through traditional connections or through wireless whole-house audio technologies such as MusicCast from Yamaha.
Ultimate Value
The past few years have been an exciting time in the world of surround sound.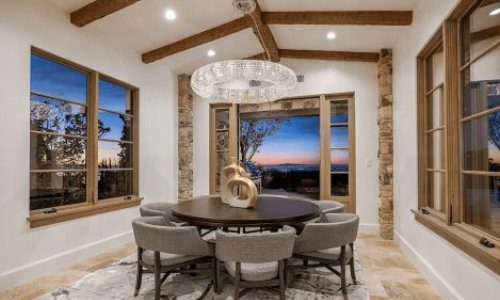 As a custom integrator, lighting is in demand. Effective communication, education and showcasing the value proposition of LED light fixtures in conjunction with integrative control systems are the keys to overcoming challenges and closing sales in this specialized market. Join us as we discuss the future of digital lighting and control with David Warfel from Light Can Help You and Patrick Laidlaw and Mark Moody from AiSPIRE.
Register Now! 
The rapid adoption of object-based surround sound and formats such as Dolby Atmos and DTS:X have reinvigorated the home theater experience.
After years of taking a back seat to the many format changes the video market is going through, including 1080p full HD, 3D, the rise of gaming and now 4K (with 8K looming on the horizon), surround sound is experiencing a renaissance fueled by the entire market's evolution into immersive audio.
Immersive audio is growing through the adoption by live music venues, theaters, museums and other commercial settings. In the world of home theater, AV receivers provide an unparalleled and affordable means to listen to immersive audio, including object-based surround sound formats like Dolby Atmos, from the comfort of one's own living room. AVRs are also prepping for the future by incorporating the latest technologies like 8K, HDR10+ and HDMI 2.1. While sound bars are a great place to start for the entry-level home theater customer, there really is no comparison when it comes to the kind of sound experience an AV receiver can provide. 
Interestingly, what many people don't realize is that most modern AV receivers typically use the same processing chipsets as more expensive separate AV processors that also need amplification.
This means that AV receivers utilize less space in an equipment rack or piece of AV furniture, and because everything within the receiver is self-contained, it provides greater value than solutions that require separate processing and amplification.
Emphasizing the value proposition that AV receivers provide, professional integrators such as Nick Tamburri, electronic architect, owner of Aggressive Home Automation and Design (AHA), points out that homes equipped with AV receivers will save money by eliminating the need for additional components.
Versatility is the Hallmark of Today's AVRs
Dealing with a wide array of clients in the tri-state area, Nick Tamburri, electronic architect, owner of (AHA), Aggressive Home Automation and Design, says AV receivers serve his business as a Swiss-Army Knife type of solution that he can employ for just about any AV application.
The Newark, N.J.-based integrator points out that he relies on the Yamaha product line and uses their AVENTAGE series of AV receivers to meet whatever requirements his customers demand from a system. Emphasizing the value proposition that AV receivers provide, Tamburri believes that homes equipped with AV receivers will save money by eliminating the need for additional components.
"It's one box that you are dealing with. If you start reading the specs, an AV receiver offers everything most people will need. My entry-level product is the AVENTAGE RX-A880 ($899.95) AV receiver, but I really like the AVENTAGE RX-A1080 ($1,199.95) AV receiver," Tamburri says.
"Products like the RX-A1080 feature Surround:AI, and I have found that my customers like this technology. They like it because it works, and they don't have to worry about all the DSPs or adjusting sound levels during their favorite movies and shows. Once the receiver calibrates the room, the artificial intelligence does it all for them." He adds, "If I want to beef it up with more channels and power, I'll use the RX-A3080. For purists, Yamaha also makes a separate 11-channel amplifier and a preamplifier"
One thing that Tamburri does to help his AV system sales in certain situations is to let clients try out AV receiver-based system on a trial basis. He will prequalify these clients and use loaner systems as a means of getting home theater and whole-house audio (via MusicCast) into their homes to allow them to experience real home theaters and whole-house audio systems.
"I set them up for a 30-day trial with these items," notes Tamburri.
"I normally use a RX-A880 to help get accustomed to having audio systems in their homes. Even if it's a retrofit, basic two-zone system, in the theater they get a real 5.1-channel system. That type of immersion and input flexibility can be difficult to achieve with most soundbars. This sales technique pans out more than half the time with customer conversions. With over 50 percent of the trials adopting for a comparable setup, it just makes sense. No one goes to showrooms anymore, and this gives them firsthand experience of a setup, which can be difficult to understand until you've seen or heard it in your living space."
Whole-House Audio is a Nice Benefit Included in Modern AVRs
Elaborating on the whole-house capabilities of AV receivers, Tamburri says regardless of whether he's doing a basic secondary zone off a receiver or installing several zones of audio via the MusicCast platform, using AV receivers helps him to streamline his installations.
"What's good with Yamaha is that it has MusicCast, and it's a complete whole-house audio ecosystem," Tamburri emphasizes.
"With MusicCast you don't have to put another box with another platform because it's an all-in-one solution they put in a lot of their products. I've used it with their soundbars, turntables and their multi-zone streaming amplifier."
Tamburri reiterates the value and versatility that AV receivers provide homeowners also extends to integrators. Product and app updates are equally important."When Yamaha offers updates they never crash. The thing with the app—people get it—no one has ever said anything bad about it, and my clients like it better than other multi-room apps and platforms, including apps of companies who don't offer a full range of products that includes AV receivers in their ecosystem."
Related content: Hands On: Yamaha XDA-QS5400RK Packs Power and Features
If you enjoyed this article and want to receive more valuable industry content like this, click here to sign up for our digital newsletters!