Apple TV+ and Apple Arcade Underscore the Need for Robust Home Networks and RMR
Streaming media consumes an enormous amount of bandwidth. As more users in the home stream video and gaming content integrators should be prioritizing enterprise-grade networks for their clients' homes.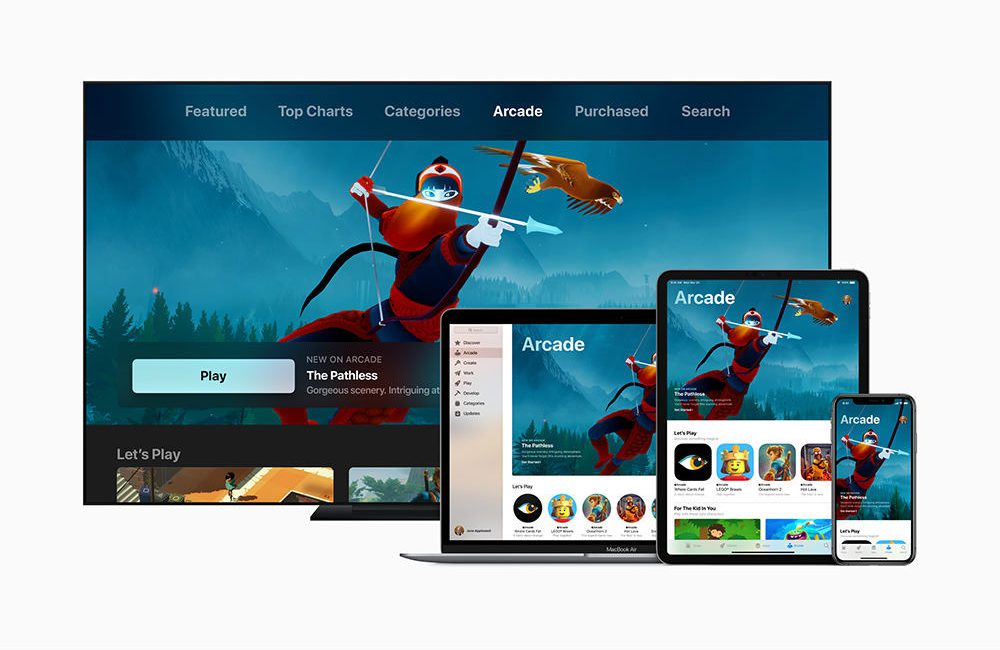 A few days ago Apple announced several major initiatives that are designed to grow its revenues as iPhone sales slow.
The most pertinent of these announcements to integrators are Apple TV+ and Apple Arcade.
Developed as subscription-based products, Apple TV+ joins a crowded list of video streaming services, and Apple Arcade is among the first streaming video game services, joining Sony PlayStation Now and the new Google Stadia service.
Teasing the services to provide just enough information to stir up the legions of Apple fans and Apple haters, Apple released minimal details on its latest products, and not enough information to form any sort of educated opinion on the services.
Here's a look at Apple TV+ and Apple Arcade, and their potential impact on installed A/V system integrators.
Apple TV+
Apple states that Apple TV+ is "home for the world's most creative storytellers featuring exclusive original shows, movies and documentaries, coming this fall."
Teaming with big Hollywood names including Oprah Winfrey, Steven Spielberg, J.J. Abrams, and others, the service will roll out later this year along with its new Apple TV app and TV channels.
The app and TV channels will provide a choice of movies, TV shows, sports, news and other content for a range of components including iOS devices and Apple computers.
According to the company, users can subscribe to and watch content from the services of their choice such as HBO, Showtime and Starz on-demand whether they are on or offline.
In addition, Apple says the app personalizes users' preferred content types across its apps and services. The app will suggest shows and will also become home to content that currently resides in its iTunes store.
Apple Arcade
Apple Arcade is a service that will feature more than 100 new and exclusive games.
Apple says some of its game releases include titles from respected creators such as Hironobu Sakaguchi ("Final Fantasy"), Ken Wong ("Monument Valley"), Will Wright ("The Sims"), and a host of others.
Subscribers will have the ability to try any game from the service with no ads, no ad tracking, and with no additional purchases needed. Apple points out that its App Store offers users more than 300,000 titles, and Apple Arcade will complement the App Store's selection of free games.
Read Next: Google Stadia Brings Cloud Gaming to Home Networks
"The App Store is the world's biggest and most successful game platform. Now we are going to take games even further with Apple Arcade, the first game subscription service for mobile, desktop and the living room," says Phil Schiller, senior vice president of worldwide marketing, Apple.
"We are working with some of the most innovative game developers in the world to create over 100 new and exclusive games to play across iPhone, iPad, Mac and Apple TV. Apple Arcade games will be great for families; [the service] respect[s] user privacy and will not have ads or require any additional purchases. We think players of all ages are going to love Apple Arcade."
Evaluating Apple's Latest Products From an Integrator Perspective
While not directly impacting the custom installation market, there are two takeaways that dealers can glean from Apple:
If Apple is looking to bolster its revenues through recurring revenue then integrators should too.

With media continuing to migrate to streaming and cloud-based technologies, dealers absolutely need to make sure they address their clients' networks before offering any other system solution.
The concept of recurring revenue is certainly not new, but as Jason Knott and Julie Jacobson have advocated for years, it's important for integrators to adopt these revenue models as the mix between retail and custom products tips towards less profitable retail devices.
Networks may not be as sexy as home theaters or control systems with voice control, but none of those systems will run well without a robust network tbackboneng their feature sets.
There are plenty of great solutions out there that deliver enterprise-grade performance from companies such as Access Networks, Araknis, Cisco, Luxul, Pakedge, Ruckus Networks and Ubiquity Networks.
Between the amount of devices that require network connectivity and the aforementioned appetite for bandwidth streaming services demand, network upgrades should be among the first topics broached by dealers in sales presentations.
Just as a point of reference, consider Netflix's Internet speed recommendations:
3.0Mbps for standard definition (SD) quality video

5.0 Mbps for high definition (HD) quality video

25Mbps for UltraHD quality video
Amazon Instant Video advises network speeds of 3.5Mbits/sec to stream its HD streaming content, and naturally with multiple users on the network the bandwidth needs are amplified.
Underscoring the opportunity to upgrade homeowners' networks, a 2016 study from the Federal Communications Commission (FCC) finds that approximately 20 percent of the United States is accessing download speeds of 3Mbps or less. Another 23 percent are utilizing network speeds of more than 10Mbps, but less than 25Mbps.
Another 39 percent have access to a broad number of 25Mbps to 100Mbps, and almost 18 percent have access to network download speeds greater than 100Mbps.
Related: A Day in the Life of a Remote Service Team
Now, it is reasonable to think the higher network speed numbers have increased since this study was released, but the question now becomes are people maximizing their network capabilities? Are people getting what they are paying for?
This is where integrators can help and prove their value to consumers that are not satisfied with their network speed and reliability.
By providing networks and service plans that support smart devices, streaming services, home control and automation systems, and traditional computing activities, integrators can provide value and network reliability to their clients while helping their own revenue goals.