Sonos IPO Sets Share Price at $17 to $19
Sonos will offer 13.9 million shares at $17 to $19 per share to raise $263M when it goes public.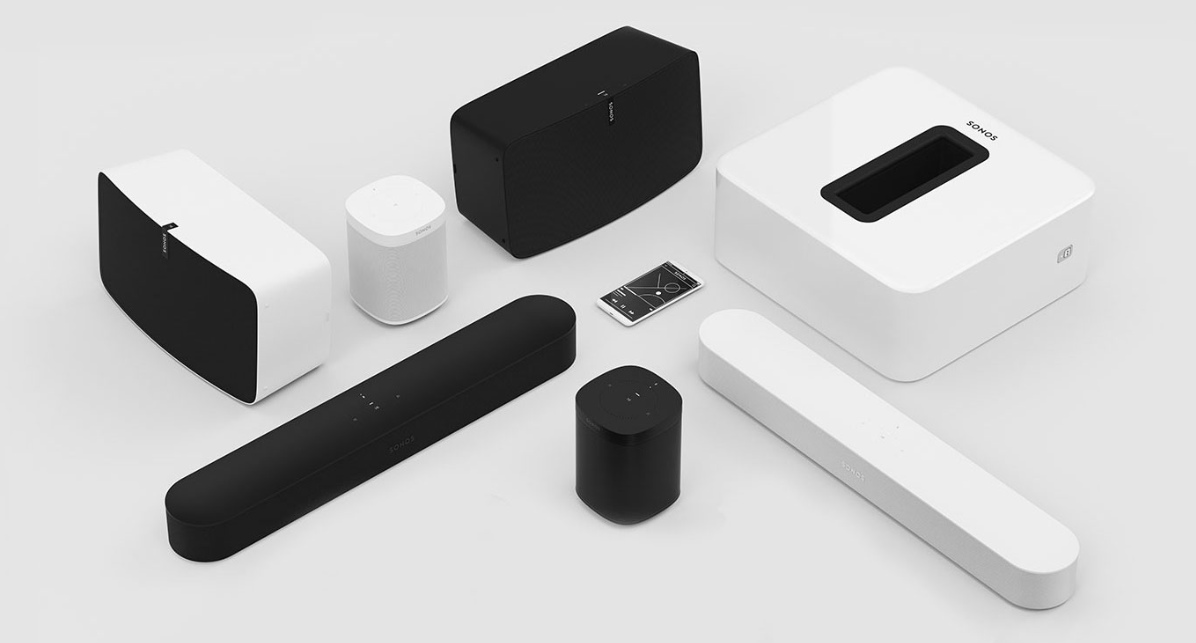 Jason Knott
·
July 23, 2018
Sonos has set terms for its initial public offering (IPO), saying in a regulatory filing it plans to offer 13.9 million shares priced at $17 to $19 each for a goal of raising $263 million… well above the $100 million figure CE Pro speculated initially. The company will be listed on Nasdaq under the ticker symbol "SONO."
Sonos lost more than $14 million in the fiscal year ended Sept. 30, 2017. Indeed, the smart speaker company has lost money for the last three years. However, its most recent quarters are in the black.
Fiscal year 2016 ended with a $38.2 million net loss; 2015 with a $68.8 million loss. Both 2013 and 2014 were profitable for the company, with net income at $8.5 million and $21.9 million, respectively.
Related: Sonos Beam Soundbar is Full of Firsts: AirPlay 2, Siri, HDMI, but No Atmos
Employee compensation comprised a big chunk of those losses. In fiscal 2017, Sonos counted about $26 million in stock-based compensation, which goes towards GAAP expenses.
In the company's non-GAAP adjusted EBITDA for the year, Sonos shows nearly $56 million in the black. In fact, Sonos shows positive adjusted EBITDA in all years since 2013, except for 2015.
Revenues for fiscal 2017 were $992.5 million compared to $901.2 the previous year, a 10 percent increase. For the six months ended March 31, 2018, Sonos had revenues of $655.7 million -- up roughly $100 million from the same period last year.
Interestingly, the company reports in its filing that 16 percent of its revenues are generated by Best Buy, the No. 3 company in the CE Pro 100.
Sonos is the leading brand in the 2018 CE Pro 100 Brand Analysis in soundbars with a 72 percent marketshare, subwoofers with a 53 percent marketshare, and wireless audio with an 84 percent marketshare.
Morgan Stanley, Goldman Sachs, Allen & Co., RBC Capital Markets, Jefferies, KKR, Raymond James and Stifel are underwriters on the deal.
---
2019 State of the Industry Special Report - CE Pro Download
The custom electronics industry saw a healthy 8 percent growth rate in 2018, down slightly from the blazing 11 percent growth in 2017 but still admiringly strong. Our 2019 State of the Industry indicates that readers expect to see even more growth in 2019. Get your copy today.
---
About the Author
---
Jason has covered low-voltage electronics as an editor since 1990. He joined EH Publishing in 2000, and before that served as publisher and editor of Security Sales, a leading magazine for the security industry. He served as chairman of the Security Industry Association's Education Committee from 2000-2004 and sat on the board of that association from 1998-2002. He is also a former board member of the Alarm Industry Research and Educational Foundation. He is currently a member of the CEDIA Education Action Team for Electronic Systems Business. Jason graduated from the University of Southern California. Have a suggestion or a topic you want to read more about? Email Jason at jknott@ehpub.com
Follow Jason on social media:

Jason also participates in these groups:
LinkedIn · Google+
Speakers
3 More Show-Stoppers from ISE 2019: 'Quite Revolutionary'
Product Briefs: Josh.ai Integrates with Savant;Dow Electronics; Elite Anniversary; Crestron Security
16-Channel Acurus Muse Processor Delivers Dolby Atmos, DTS:X
15-Zone Wireless Audio System Too Much for DIY
Genelec Loudspeaker Features Finnish Design, Auto-Calibration Software
View more on Speakers
Take Our Latest Quiz
How Well Do You Understand Ethernet Cables and Connectors?
Bose